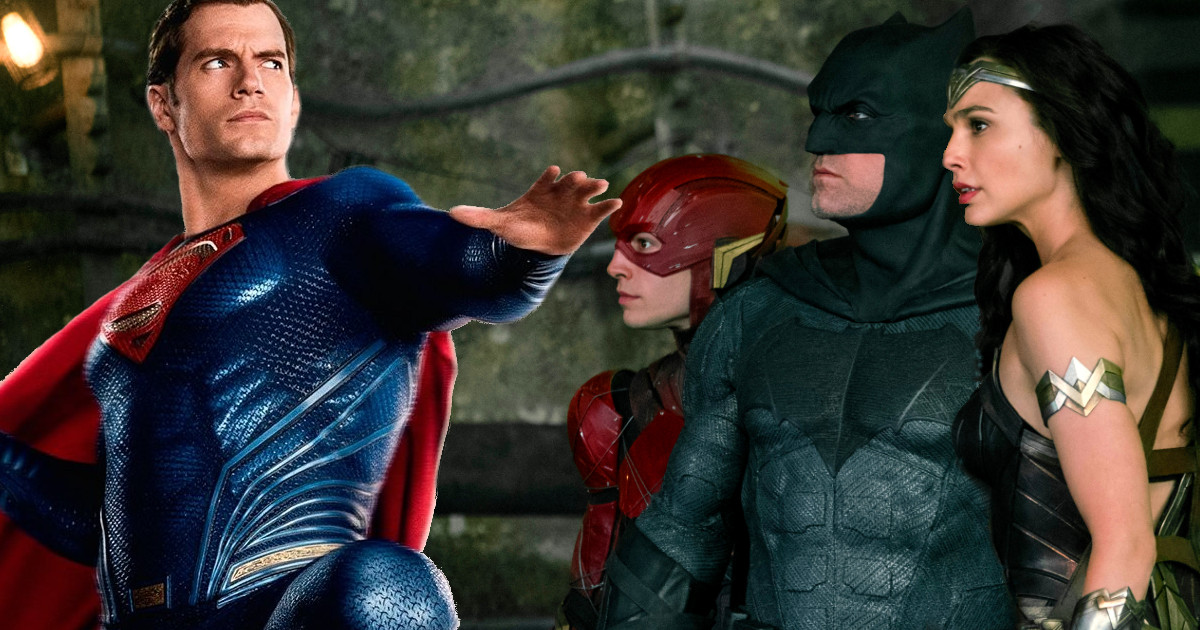 This November's Justice League movie features for the first time the DC Comics superheroes on screen together battling it out for the very sake of humanity. Batman, Superman, Wonder Woman, Aquaman, The Flash and Cyborg will be taking on Darkseid's #2 with Steppenwolf, an alien being set on creating hell on Earth.
Tasked to build the Justice League world for Zack Snyder's vision is production designer Patrick Tatopoulos who returns following Batman vs. Superman.
"Zack told me a couple things," Tatopoulos explains to EW.com. "A Batman that's tough, bold, stronger, a little older. It started to define some things. It didn't feel like an elegant, sleek thing. It felt like the guy was brutal — like brutalism, in architecture. This is why the Batcave is made of blocks, the glass house is very blocky."
As Justice League will feature many different and unique characters, the look of the movie will reflect that.
"The great thing about Justice League was more about: 'What is the palette for Flash's world? What is the palette for Wonder Woman's world? What about the world of Aquaman?'" Tatopoulos says before continuing about each of the characters.
"[[The Flash] is goofy, he's crazy, and his world is a world we should be able to relate to," Tatopoulos says. "And then you have the world of Wonder Woman, and I don't want to take too much credit for that: the movie has been done, beautifully designed and directed. But there is this ancient civilization, that's got it's own golden and bronze-y textures. There's Cyborg, who's a real man, so this world is a world you should be able to relate to, before he becomes what he has become."
The article also states Justice League is building to additional movies for both The Flash and Cyborg, with James Wan already currently filming on Jason Momoa's Aquaman.
"You got Aquaman, underwater, there's those very deep greens," Tatopoulos says. "The movie is being done now, but we actually had to create a look for it prior to that."
Curiously, Patrick Tatopoulos makes no mention of Henry Cavill's Superman, but that's actually in line with the movie's promotion as footage has yet to be released of the Man of Steel and little is known how Superman return.
Justice League has a November 17, 2017 release directed by Zack Snyder starring Ben Affleck as Batman, Henry Cavill as Superman, Gal Gadot as Wonder Woman, Jason Momoa as Aquaman, Ezra Miller as The Flash, Ray Fisher as Cyborg, J.K. Simmons as Commissioner Gordon and Willem Dafoe an Atlantean, Nuidis Vulko.
Fueled by his restored faith in humanity and inspired by Superman's selfless act, Bruce Wayne enlists the help of his newfound ally, Diana Prince, to face an even greater enemy. Together, Batman and Wonder Woman work quickly to find and recruit a team of metahumans to stand against this newly awakened threat. But despite the formation of this unprecedented league of heroes—Batman, Wonder Woman, Aquaman, Cyborg and The Flash—it may already be too late to save the planet from an assault of catastrophic proportions.