In a surprise move, DC Comics has renamed the politically correct Wonder Woman comic book that features the "women of history."
The original title of the graphic novel that snubbed First Lady Ivanka Trump and the daughter of the President, Ivanka Trump, was originally titled "Wonder Women of History," a reference to Wonder Woman.
The graphic novel that features only liberal women was originally slated to be released in December with the release of Wonder Woman 1984, described as "presenting tales of the real-world heroes who take up Diana's mantle and work in the fields of science, social justice activism, diplomacy and more!"
However, DC Comics has now revealed that the title "Wonder Women of History" has been changed to "Wonderful Women of History" – dropping the Wonder Woman reference – and has pushed the release date back to September 2021, said to "align with Wonder Woman's 80th-anniversary celebration."
The Wonder Wonderful Women of History graphic novel is written by New York Times bestselling children's and young adult author Laurie Halse Anderson who is rather controversial as her writings include topics about atheism, feminism, drug use, pornography, and incest.
Check out the new cover and the original cover below.
The Wonderful Women of History "real-world heroes" includes Rep. Alexandria Ocasio-Cortez (D-NY), Rep. Rashida Tlaib (D-MI), former presidential candidate, Sen. Elizabeth Warren (D-MA), President Clinton-appointed Supreme Court Justice Ruth Bader Ginsburg, tennis star Serena Williams, singer Beyonce, alternative comedian Tig Notaro, and more.
The official description for the graphic novel states:
"Wonder Woman has been an inspiration for decades, and while not everyone would choose her star-spangled outfit for themselves, her compassion and fairness are worthy of emulation. We'll be presenting tales of the real-world heroes who take up Diana's mantle and work in the fields of science, sports, activism, diplomacy, and more!"
Wonderful Women of History: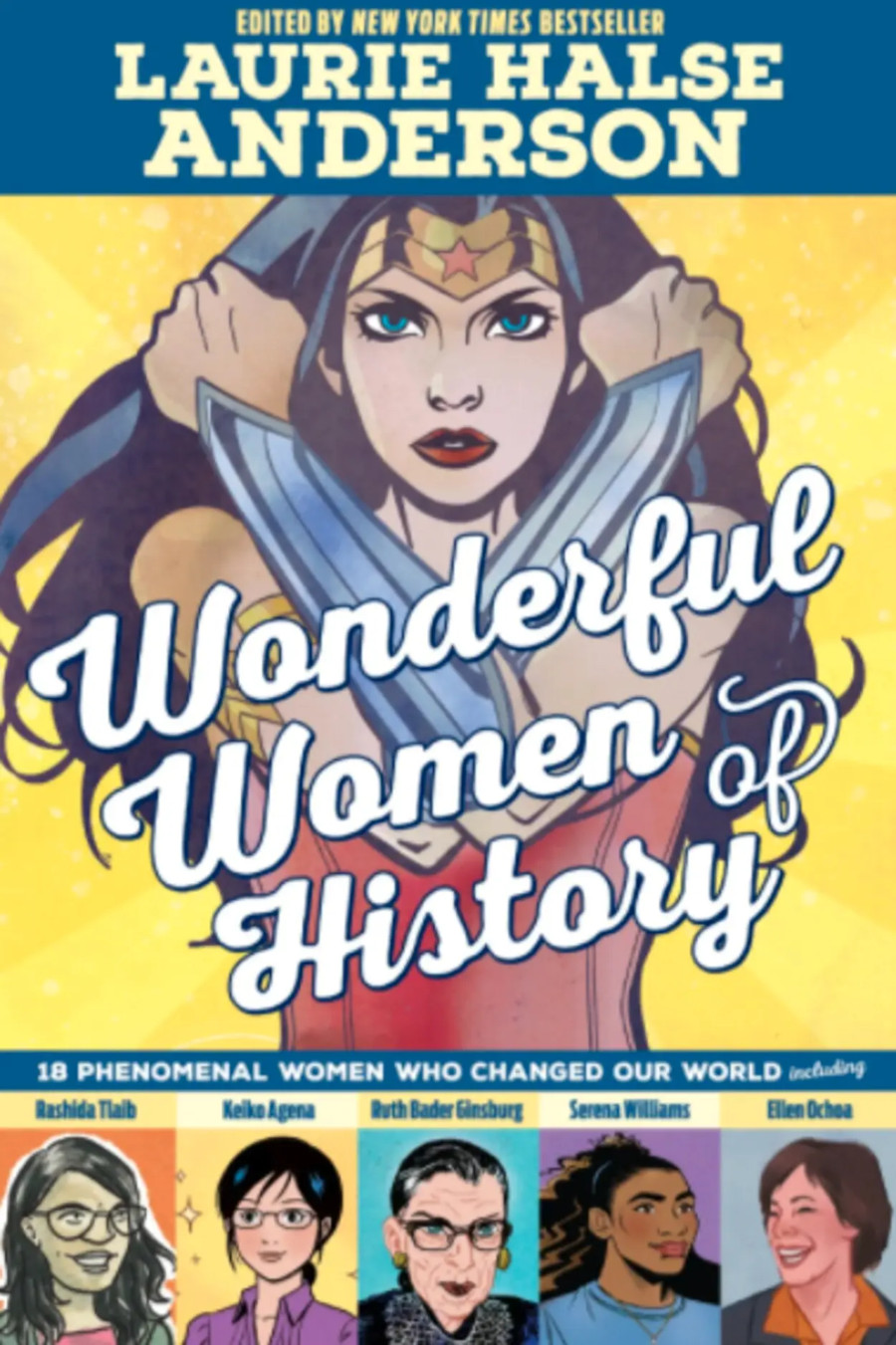 Wonder Women of History: