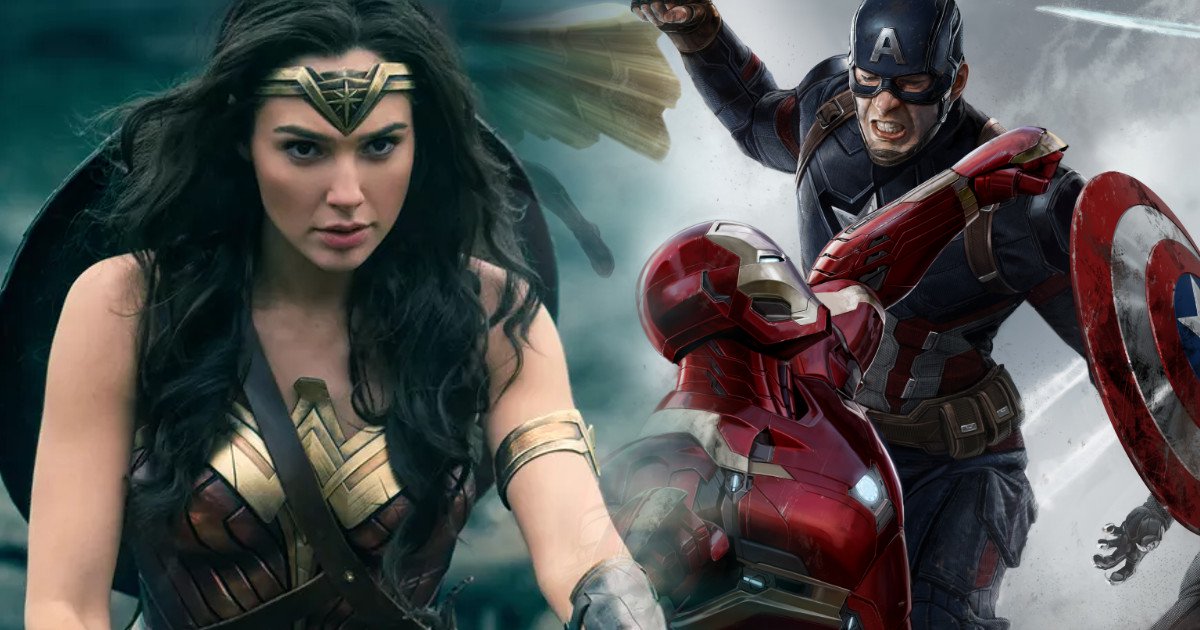 Patty Jenkins' Wonder Woman movie has now passed Marvel's Captain America: Civil War and also takes home the best movie of this Summer.
Including today's estimates, Wonder Woman now has a $408,939,021 domestic gross, passing Captain America: Civil War's $408,084,349, and Wonder Woman is on the verge of passing Marvel's Iron Man 3 domestic box office of $409,013,994.
It should be noted that both of the Marvel films vastly beats out Wonder Woman's international cume, with Wonder Woman only having around $403.7 million to Marvel's $745 million-plus for Civil War and $805 million-plus for IM3.
Wonder Woman's current total box office of $812.6 million beats all of this Summer's movies, including Marvel's Spider-Man: Homecoming ($746 million), which didn't get a chance to open at the #$2 box office in the world with China, as the Chinese pushed Spider-Man: Homecoming to a September release.
The Summer of 2017 also marks the worst box office at the movie's since 2006, and this past Labor Day Weekend also marks the worst box office  in 17 years.
Once Wonder Woman passes Iron Man 3 this week, it will be the #5 best comic book adaptation of all time in the U.S., trailing Christopher Nolan's The Dark Knight Rises, Marvel's Avengers: Age of Ultron, Nolan's The Dark Knight and Marvel's The Avengers.
Warner Bros. is currently developing Wonder Woman 2 with Patty Jenkins in talks to direct; Gal Gadot returns this November for Zack Snyder's Justice League.  
Tags: