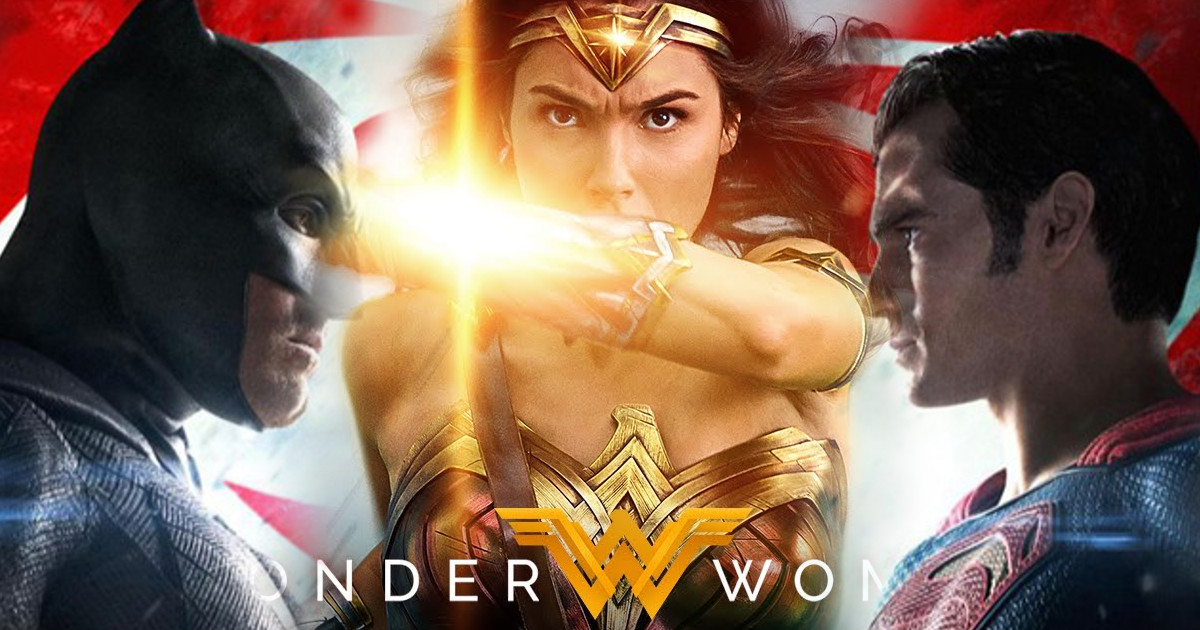 Wonder Woman has now passed DC's big two at the U.S. box office!
This weekend saw Wonder Woman pass Batman v Superman domestically in terms of the same number of days of release.
Wonder Woman has a current U.S. gross of $318,111,468 over 25 days of release compared to Batman vs. Superman's $311.3 million.
It's expected Wonder Woman will overtake Batman vs. Superman's entire U.S. box office gross ($330.36M) some time this week.
Wonder Woman has already passed Man of Steel at the U.S. box office ($291M) and is now approaching Suicide Squad's domestic haul of $325.1M.
To think, at one time it was thought betting on a female super hero was a gamble, and now it looks likely that Wonder Woman will be the top DCEU super hero movie.
I can't help but think that Marvel must be taking notes and kicking themselves for not getting a female super hero movie off sooner (looking at you, Ike Perlmutter!).
Up next for Wonder Woman is Gal Gadot starring in the upcoming Justice League movie, with Wonder Woman 2 already in development.
Current box office numbers for Wonder Woman:
Domestic: $318,111,468
Foreign: $335,800,000
Worldwide: $653,911,468
(Numbers via Box Office Mojo)