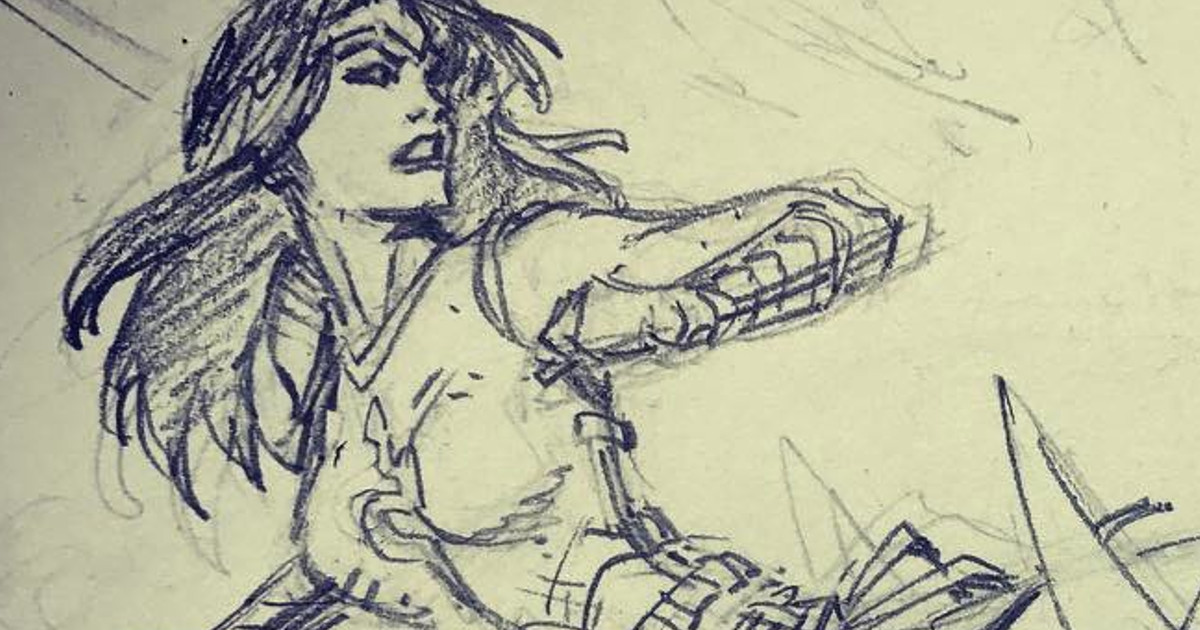 Superstar DC Comics artist Greg Capullo has been sharing images of Wonder Woman on Instagram offering a new look at the costume for the upcoming "Dark Knights: Metal" event which reteams Capullo with Scott Snyder.
We see what looks like a new chest symbol and belt for Wonder Woman.
"I've been planning METAL for as long as I've been writing BATMAN," Scott Snyder said in a previously released statement. "But this is bigger than BATMAN. Greg and I started dropping clues during Court of Owls, we continued through our Joker stories and we placed our biggest hints in the run that culminated with BATMAN #50. And now we're back to tell a story that breaks everything apart. This will be the definitive project of our careers. METAL takes us in an entirely new direction. Greg and I will dig beneath the surface of all the stories we've told to find a place of terror and twisted nightmares."
"As you've probably heard by now, brother Scott and I are renewing our comic wedding vows," Capullo added. "I'm looking forward to rock'n' and roll'n' together again. Fans have been loud and clear; they want more from us. You know what they say; give the people what they want. Jonathan Glapion and FCO, the original Bat team, will be riding the lightning with Scott and I once again. We're primed and ready to blow it up."
"Dark Knights: Metal" kicks off in August.