A seven-and-a-half-foot-tall bronze Wonder Woman statue was unveiled at Warner Bros. Studio Tour Hollywood which follows the news that James Gunn wants an animated project for the character.
A fan tweeted that "Diana is a character with such a rich cast with so much untapped potential and stories, it's beyond past time for it to be explored. #WonderWomanAnimatedSeries."
The new co-head of the DCU replied, "Agreed. Working on it."
Another fan chimed in that it's the Paradise Lost animated series that is in development as part of the new DCU but Gunn said he is working to get Wonder Woman in more animation.
"No we're working on getting Wonder Woman into more animation. I agree that there hasn't been enough of her in that area and was one of the first things I brought up to the animation folks," tweeted Gunn.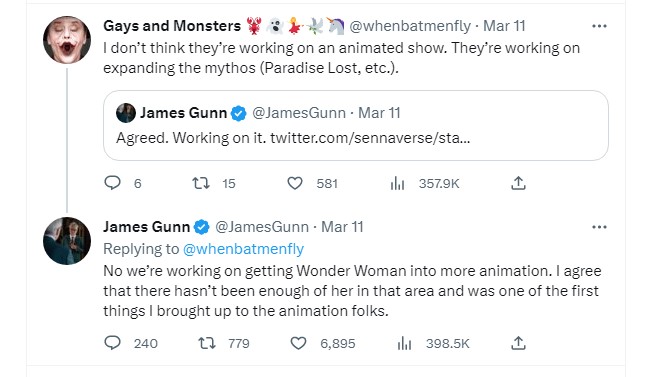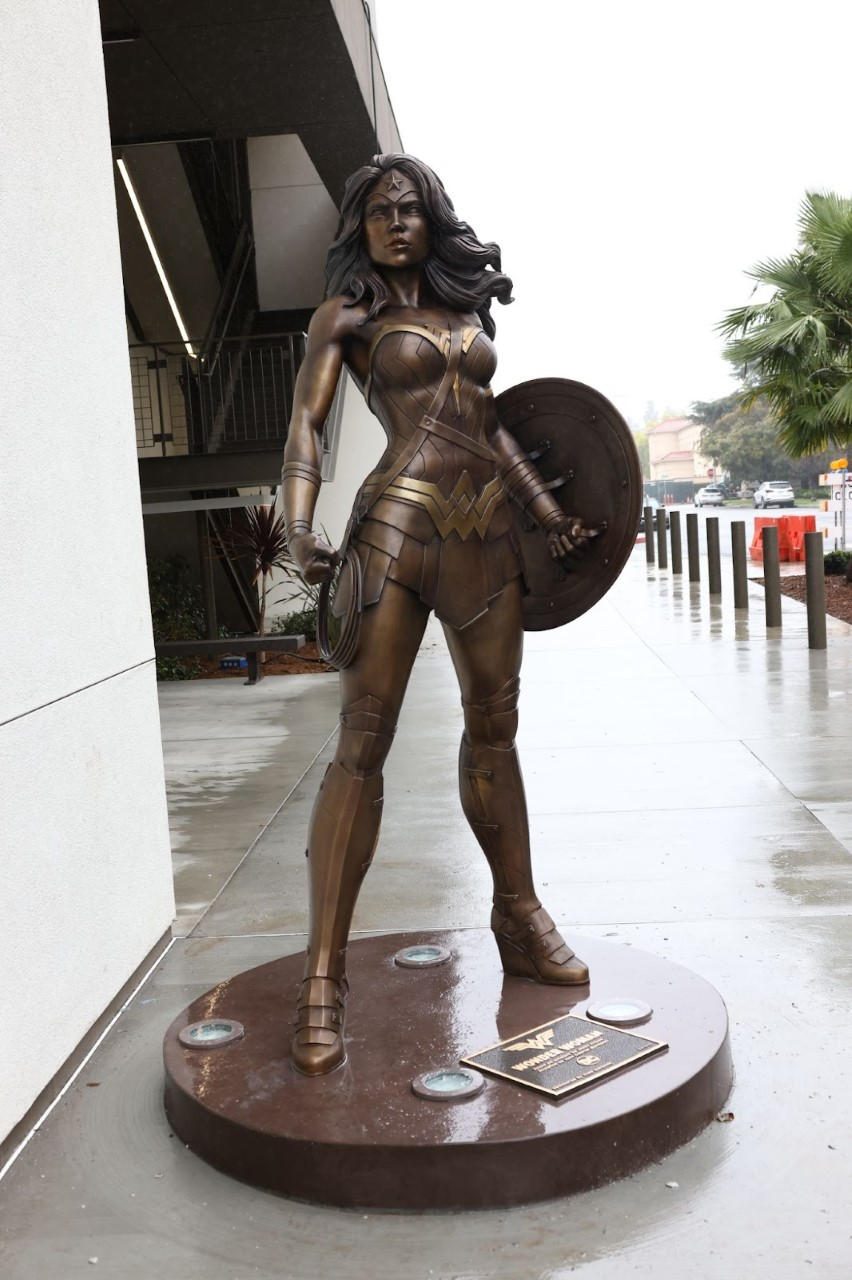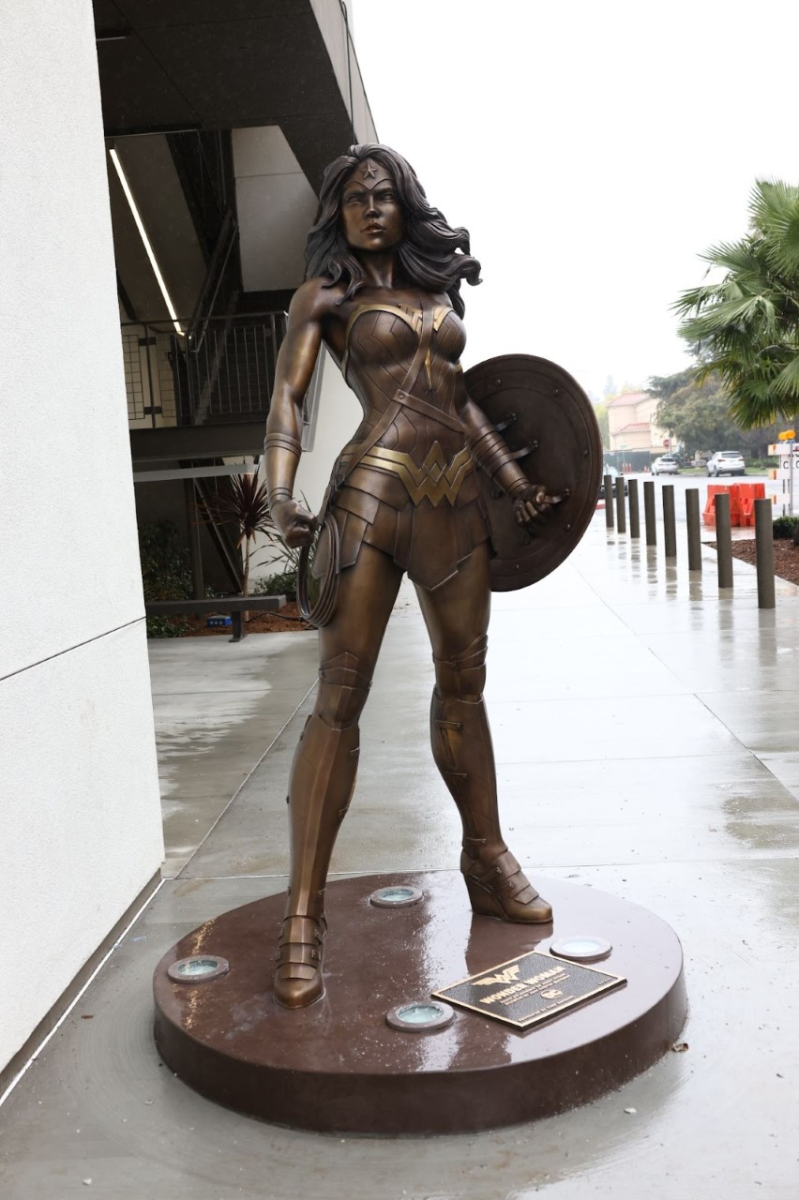 DC, Visit Burbank and Warner Bros. Discovery Unveil Wonder Woman Statue
Regarding the Wonder Woman statue, the statue was unveiled Wednesday in a special ceremony at Warner Bros. Studio Tour Hollywood as part of a partnership between Visit Burbank, DC, and Warner Bros. Discovery. 
The unveiling ceremony was attended by local government and business luminaries including Burbank Mayor Konstantine Anthony, Pam Lifford, President, Global Brands, Franchises and Experiences, Jim Lee, DC Chief Creative Office and Publisher, and Wonder Woman 1984 Director Patty Jenkins.
"Wonder Woman is one of the world's most beloved and iconic DC Super Heroes of all time — A Champion of Truth, Justice and Warrior for Peace," said Pam Lifford, President, Global Brands, Franchises and Experiences. "As we kick off the Warner Bros. 100th Anniversary – Sharing Every Story, Wonder Woman is part of this company's story and legacy. Not only is she a prominent fixture of the Studio Tour, she will now be a permanent fixture as our story continues for the next 100 years."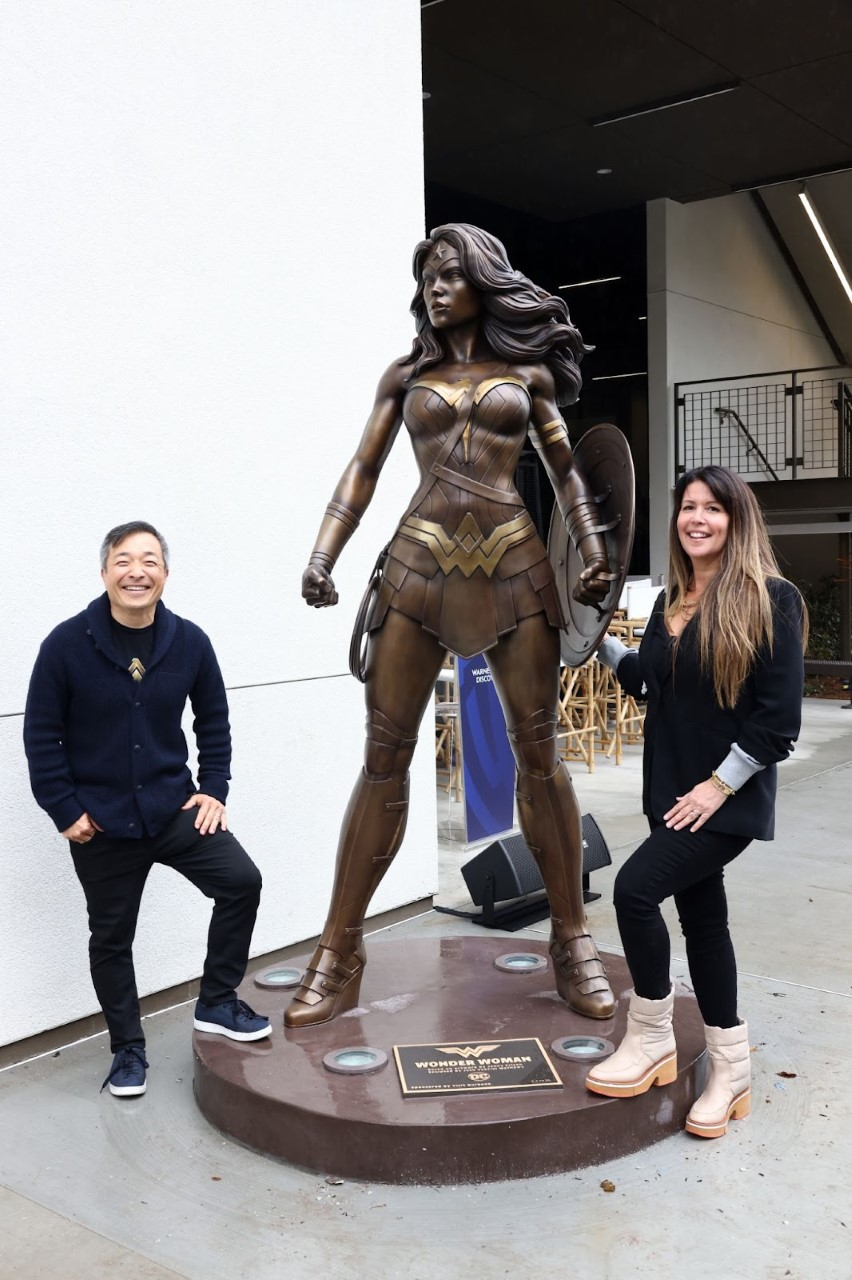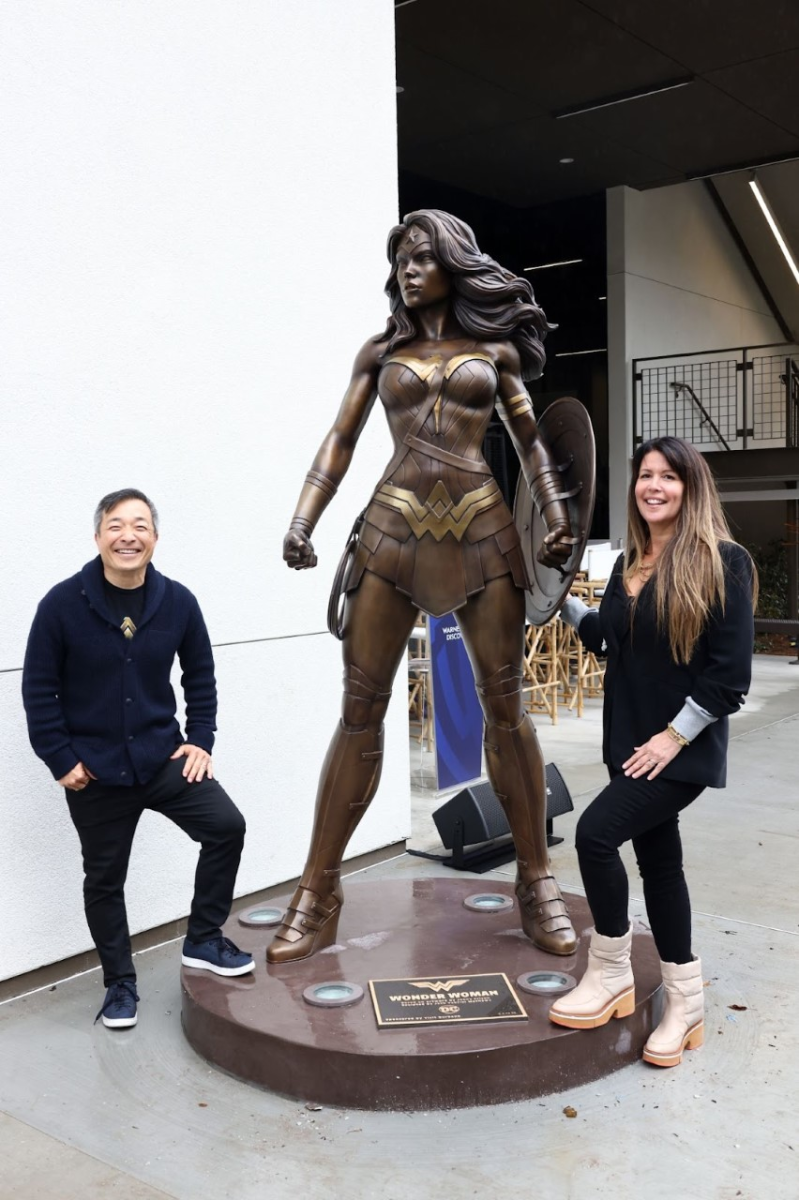 The statue is based on acclaimed Wonder Woman artist Jenny Frison's design.
"Since she made her debut in the pages of All-Star Comics #8, Wonder Woman has been published all over the world and has inspired millions of fans around the world who saw themselves in the action-packed pages of the comic books, as Lynda Carter in the TV show or Gal Gadot in the movies," remarked Jim Lee, DC Chief Creative Officer and Publisher. "Her real, secret superpower is that she continues to bring fans together around something they love."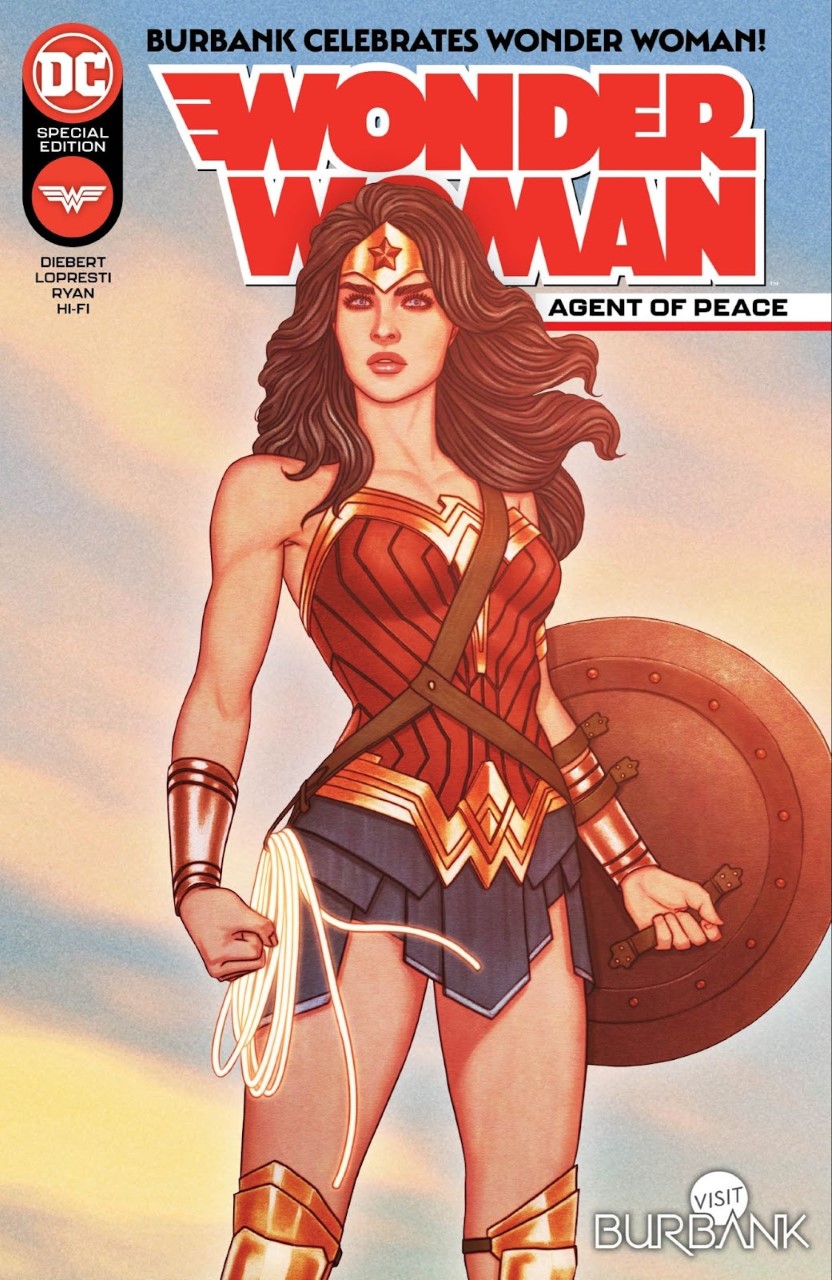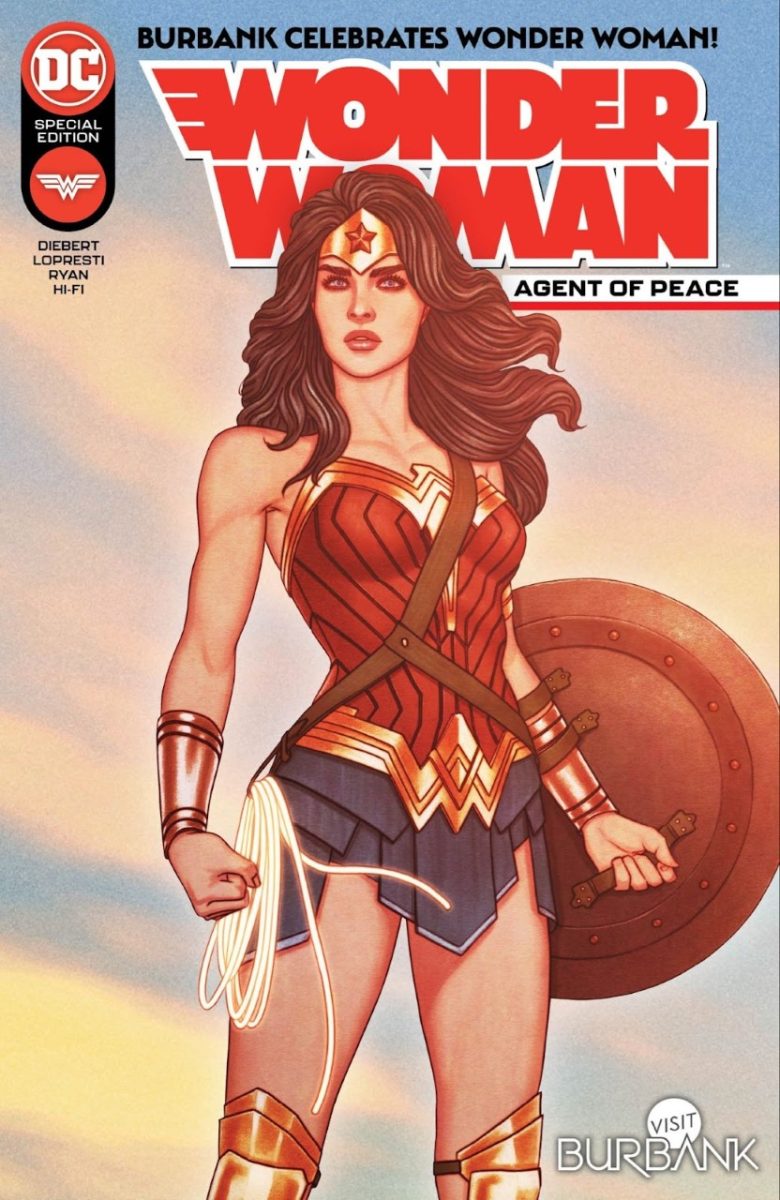 The over 600-pound Wonder Woman statue was based on a design by acclaimed artist Jenny Frizon and was crafted by Burbank's American Fine Arts Foundry and Fabrication. To celebrate the city's newest statue, Visit Burbank is also reprinting the famed story of Amelia Earhart landing on Themyscira from Wonder Woman: Agent of Peace, written by Amanda Diebert with art by Aaron Lopresti. The comic will feature a brand-new cover and will be available via Visit Burbank.
The newly installed Wonder Woman statue can be viewed 24 hours a day in front of the Warner Bros. Studio Tour Hollywood at 3400 Warner Blvd. Burbank, CA. For more information on Warner Bros. Studio Tour Hollywood, visit www.wbstudiotour.com.
Gal Gadot also returns as Wonder Woman in this week's release of Shazam: Fury of the Gods.