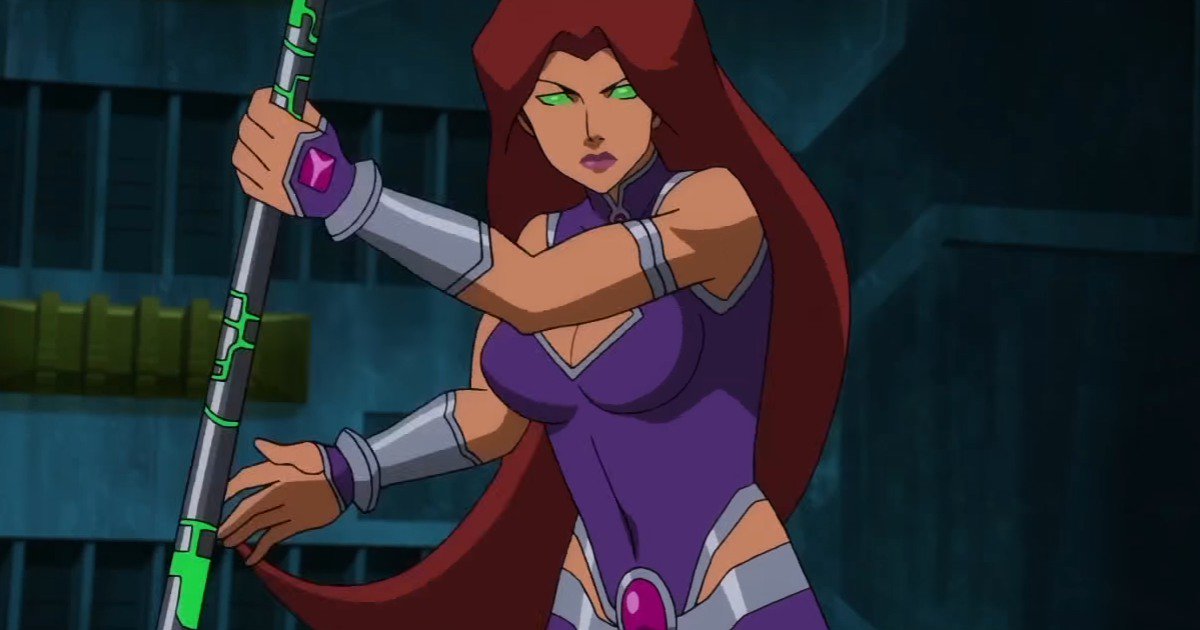 DC All Access debuted a new Starfire clip for the upcoming Teen Titans: The Judas Contract animated movie.
The footage starts around the 2:10 mark in the player below and includes interviews with the voice actors.
Teen Titans: The Judas Contract will be available later this year.
Synopsis:
Led by Starfire, the Teen Titans – Beast Boy, Raven, Blue Beetle, Robin and the just-returned Nightwing – have built a cohesive team in their never-ending battle against evil but their newest teammate, the mysterious, and powerful, Terra, may be altering that dynamic. Meanwhile, an ancient evil – Brother Blood – has awakened, and familiar foe Deathstroke is lurking in the shadows, both waiting to pounce. Ultimately, the Teen Titans will need to battle their enemies and their own internal doubts to come together and overcome the malicious forces around them in this twisting tale of intrigue, adventure and deception.
The voice cast for Teen Titans: The Judas Contract includes the late Miguel Ferrer as Deathstroke, Christina Ricci as the of voice Terra, Taissa Farmiga as Raven, Jake T. Austin as Blue Beetle, Kari Wahlgren as Starfire, Sean Maher as Nightwing Dick Grayson, Brandon Soo Hoo as Beast Boy, and Stuart Allan as Robin. Jay Oliva serves as director.