Watch a five-minute clip for Robert Kirkman's new Invincible animated series coming to Amazon Prime that is based on his stellar comic book of the same name.
Clip description from IGN Fan Fest: In our exclusive clip from Amazon Prime Video's adaption of Robert Kirman's Invincible graphic novel, watch Mark Grayson (voiced by Steven Yeun) discover his superpower after a tough day at school. Invincible debuts on Amazon Prime Video on Friday, March 26, 2021.
Amazon Prime Video's Invincible -Official Clip: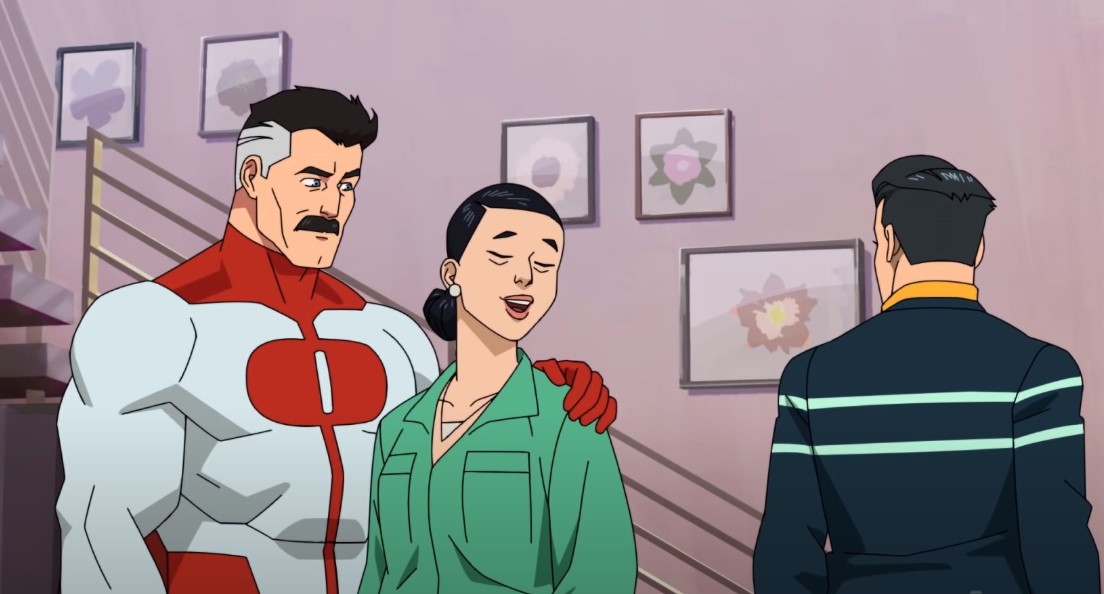 About Invincible
Invincible is an adult animated superhero series that revolves around 17-year-old Mark Grayson (Steven Yeun), who's just like every other guy his age — except his father is the most powerful superhero on the planet, Omni-Man (J.K. Simmons). But as Mark develops powers of his own, he discovers his father's legacy may not be as heroic as it seems.
The eight-episode series will be released in 2021 and stars The Walking Dead's Steven Yeun as the voice of the titular character, Mark Grayson; J.K. Simmons as Omni-Man; Sandra Oh as Debbie Grayson; Seth Rogen as Allen the Alien; Zazie Beetz as Amber Bennett; Mark Hamill as Art Rosenbaum; Walton Goggins as Cecil Stedman; Jason Mantzoukas as Rex Sloan; Mae Whitman as Fightmaster & Dropkick; Max Burkholder as Oliver Grayson; Chris Diamantopoulos as Doc Seismic; Grey Griffin as Amanda; Gillian Jacobs as Atom Even; Melise as Dupli-Kate; Khary Payton as Black Samson; with Zachary Quinto as Robot.
Invincible is produced by Skybound, with Simon Racioppa (Teen Titans) serving as showrunner. The series is executive produced by Kirkman, Racioppa, David Alpert (The Walking Dead, Fear the Walking Dead), Catherine Winder (The Angry Birds Movie, Star Wars: The Clone Wars) with Supervising Directors Justin & Chris Copeland (Avengers Assemble, Ultimate Spider-Man). Invincible, Kirkman's second-longest comic-book series, concluded in February 2018 after a 15-year run. The full series is available across 23 countries and in eight languages and is also currently in development separately as a feature-length movie.