Marvel Studios and Disney Plus release the new trailer for WandaVision, which while has no official release date is listed as coming soon and is expected to be released in December or sooner.
As speculated, it seems The Falcon and the Winter Soldier has been delayed and will not be released before WandaVision, as TFWS still has a lot of filming left to do.
"Welcome to WandaVision. Coming soon to Disney+. Marvel Studios' captivating new series WandaVision stars Elizabeth Olsen and Paul Bettany, and marks the first series from Marvel Studios streaming exclusively on Disney+," states the trailer description. "The series is a blend of classic television and the Marvel Cinematic Universe in which Wanda Maximoff and Vision—two super-powered beings living idealized suburban lives—begin to suspect that everything is not as it seems."
Marvel.com also offers: "Get ready to see Wanda Maximoff and Vision like you've never seen them before. The two appear to be blissful newlyweds, living a picturesque suburban black-and-white lifestyle. But, they soon begin to suspect that everything is not as it seems... Wanda and Vision might be living an idyllic suburban life but something's clearly brewing just outside."
The series also stars Kat Dennings, Teyonah Parris, Randall Park, Kathryn Hahn, Debra Jo Rupp, and Fred Melamed.
The trailer features what looks to be the Scarlet Witch creating some sort of alternate pocket reality where she brings Vision back to life, as at the end of The Avengers: Infinity War, Thanos killed Vision in order to get the Mind Stone. However, as seen in The Avengers: Endgame, Scarlet Witch let loose on Thanos, nearly ending the Great Titan's life, which shows the true power that Scarlet Witch holds.
Recently saw Kevin Feige confirm that Scarlet Witch is the most powerful character in the MCU as Feige said: "Well, I think it is interesting if you look at Endgame, Wanda Maximoff was going to kill Thanos. If he hadn't desperately - that's as scared as I've ever seen Thanos - and if he hadn't said 'decimate my entire team to get her off of me,' I think she would have done it." 
WanaVision trailer: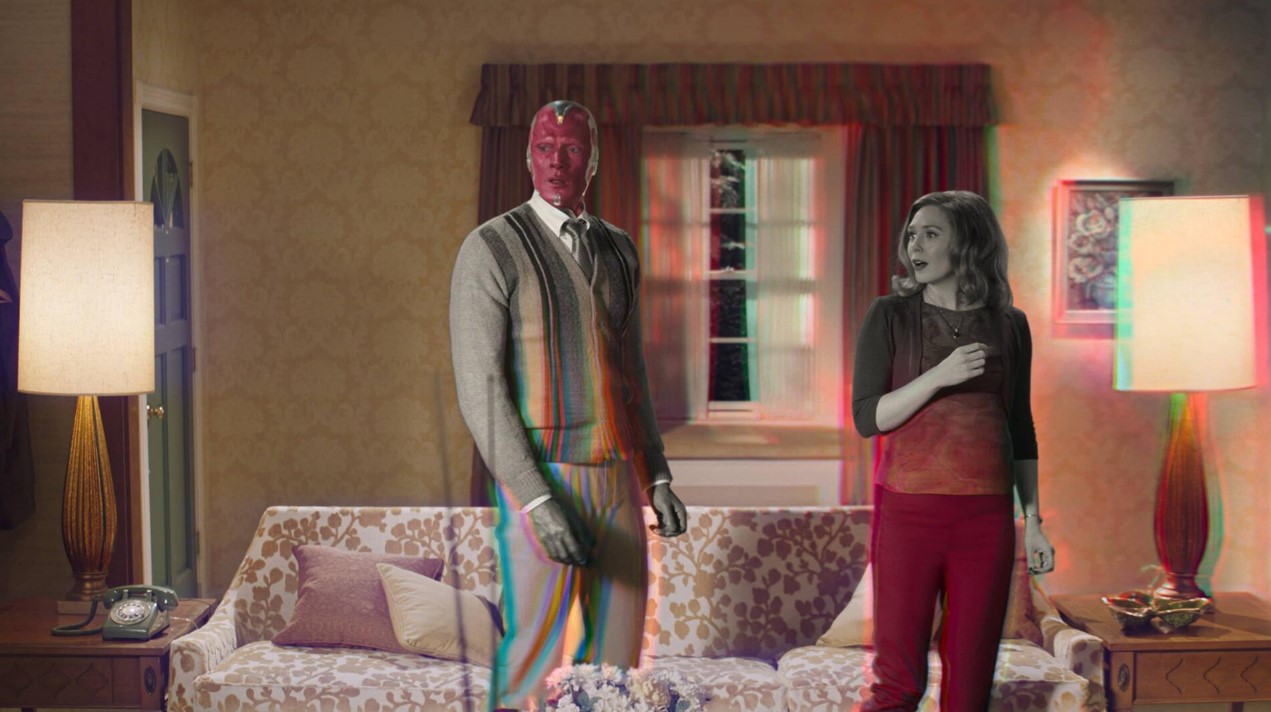 WandaVision poster: