WandaVision will be debuting soon on the Disney Plus streaming service which features Elizabeth Olsen as Scarlet Witch and the return of Paul Bettany as Vision.
The series is featured on the cover of the latest issue of Entertainment Weekly and has an interview with the cast and creative team, including the head of Marvel Kevin Feige, as well as a batch of preview images.
Highlights can be found below, but worth a mention is that it's confirmed WandaVision will be a six-hour series, that the show will offer "a chance to explore Wanda's past and the full capabilities of her telekinetic powers," and that there is still no release date, but it's said to be getting released on Disney Plus in the winter (it's now thought possibly January).
WandaVision highlights from EW:
Filmed like a classic sitcom
The show filmed in classic black and white in front of a live studio audience.
"It was insanity," Olsen, 31, says with a laugh. "There was something very meta for my own life because I would visit those tapings as a kid, where my sisters were working [on Full House]."
"We were all so high by the end of it, we wanted to keep on running the show," Bettany, 49, adds. "Maybe take it out on tour or something. WandaVision on ice."
Elizabeth Olsen on Scarlet Witch:
"It's been the biggest gift that Marvel's given me, getting to do this show," the actress says. "You get to just focus on her and not how she felt through everyone else's story lines."
"I already felt like I had ownership of her because Marvel always encourages you to be part of the process," Olsen says. "But even more so now, I feel I have a really strong sense of ownership. If anyone wanted to ask me a question about the future or just a question about what she would think, I feel like this time has provided that."
Series details:
The series starts with the married witch and android living in the idyllic town of Westview. "We find Wanda and Vision living a blissful suburban existence, trying to keep their powers under wraps," [head writer Jac Schaeffer] teases. (A show about escaping into the soothing world of television seems particularly, uh, timely in 2020.) But as the newlyweds cycle through the decades — and the familiar TV tropes — they realize their white-picket-fence life may not be as gleamingly picture-perfect as it seems.
Kathryn Hahn stars as Agnes, the prototypical "nosy neighbor," who gleefully inserts herself into Wanda and Vision's lives. "I've always loved that gasp of human magic that they have," Hahn says of the Marvel Universe. "It's not like I had never done anything like this, but especially since becoming a mom, I have always been interested in those jolts of adrenaline and humanity."
"It's really incredible to be able to tell a long-form story the way the comics did," [coexecutive producer Mary] Livanos says. "In a sense, [a TV show] is a multi-issue comic-book run, which is something that, from the Marvel development side, we totally do understand."
"I was like, 'Oh, I thought we were doing a little show,' but no, it's six Marvel movies packed into what they're presenting as a sitcom," [Teyonah Parris who plays Monica Rambeau] adds.
WanaVision ties into Doctor Strange 2
WandaVision, Feige notes, will directly set up the 2022 film Doctor Strange in the Multiverse of Madness, with Olsen's witch playing a key role alongside Benedict Cumberbatch's sorcerer. With the pandemic shuffling release dates, Marvel is also taking extra care to ensure the new schedule won't spoil story continuity.
"If you haven't seen any of them and just want to step into this weird thing because you love The Dick Van Dyke Show, it's going to work," Feige says. "But if you've been tracking the 23 movies we've made and following along the stories into Phase 4, there'll be a wealth of rewards waiting for you as it all unfolds."
WanaVision images: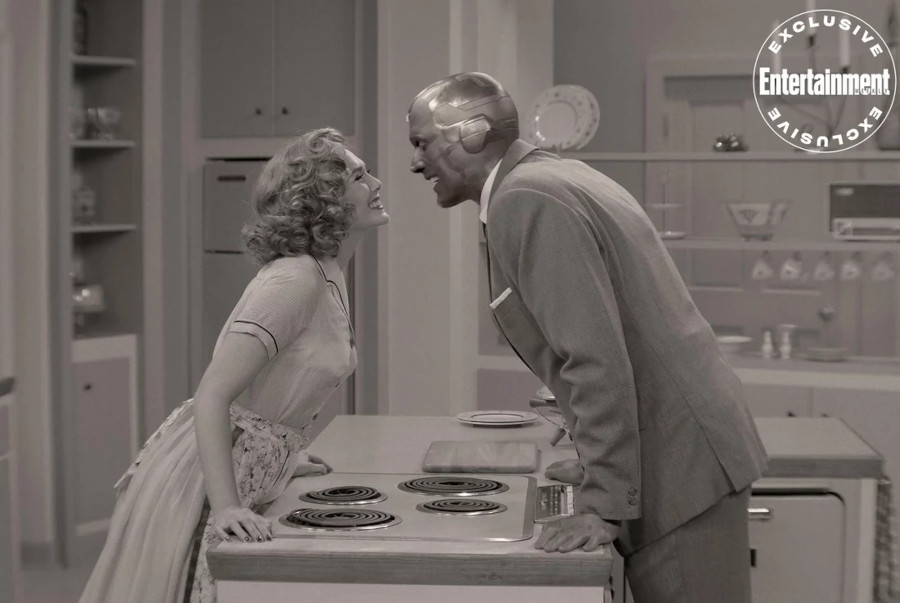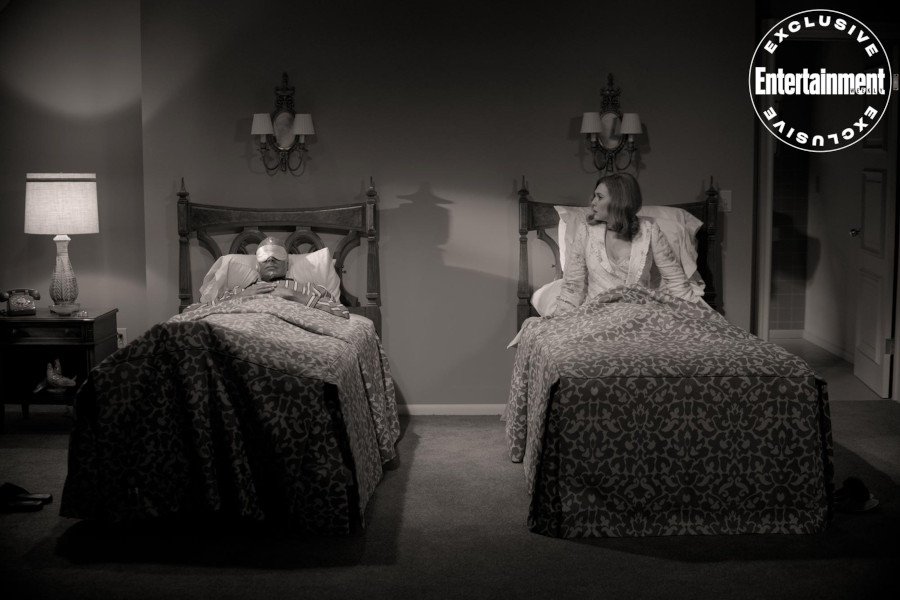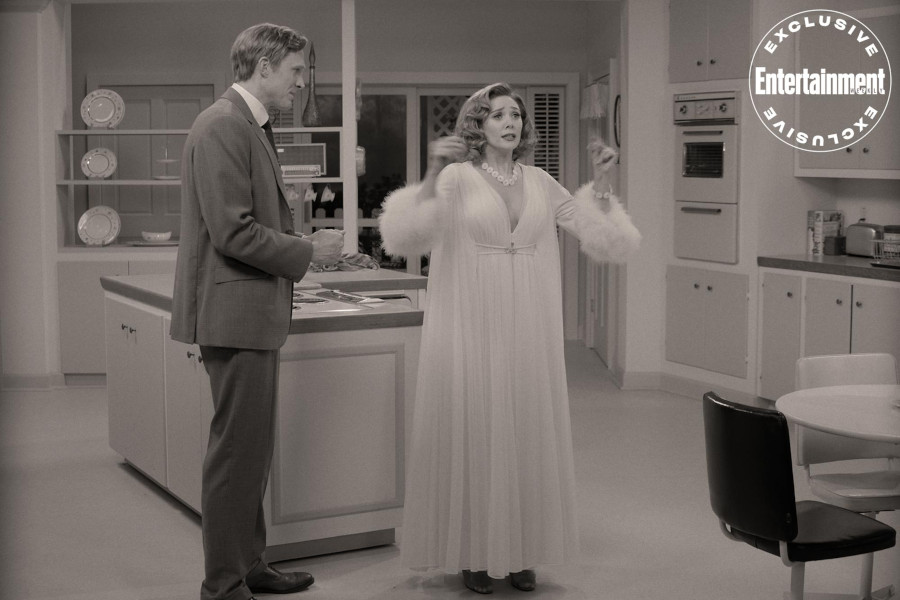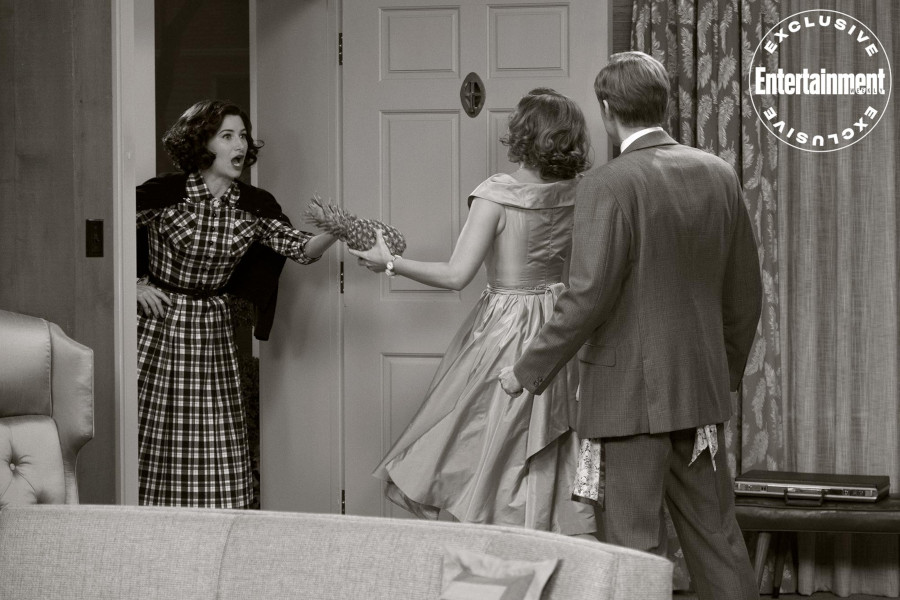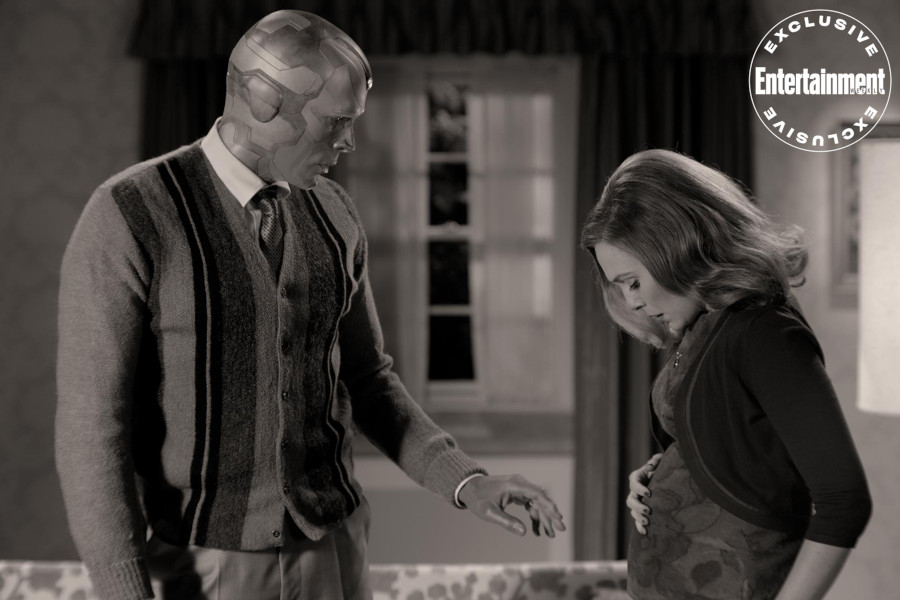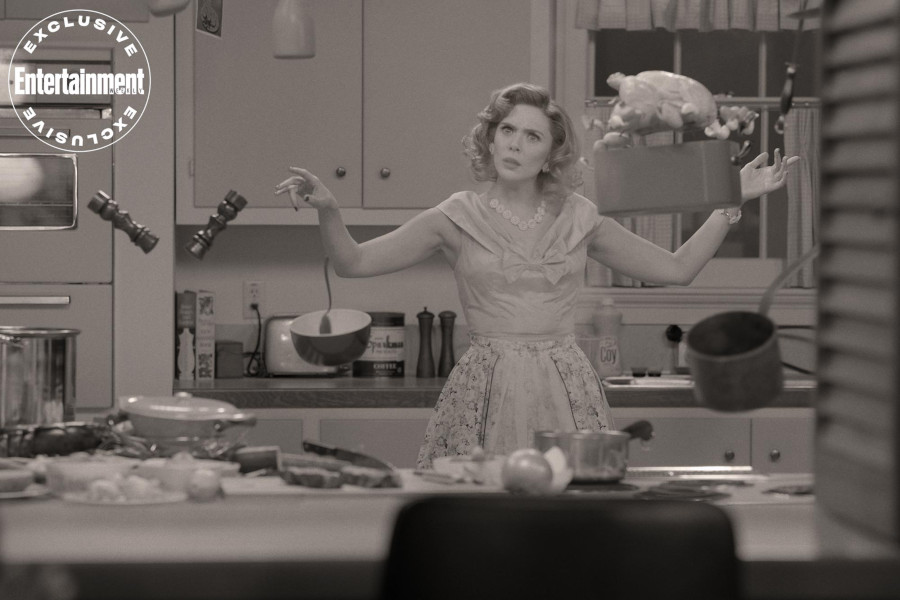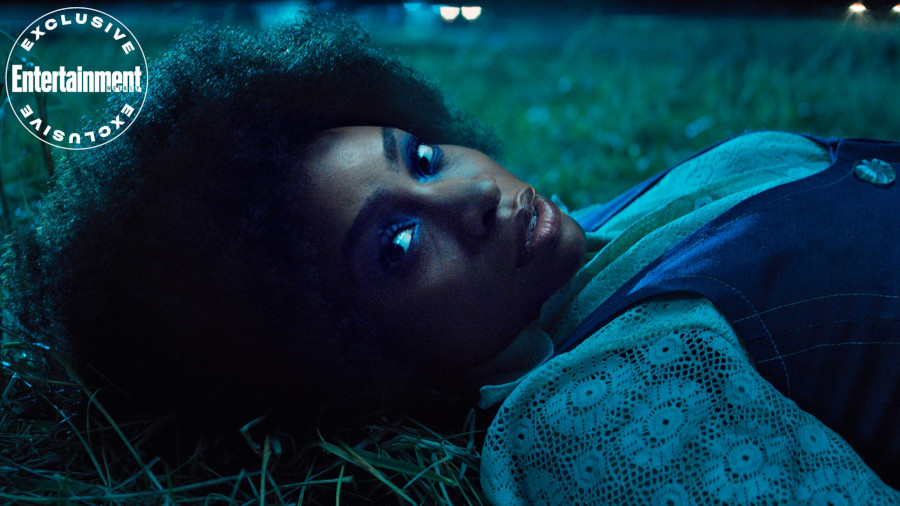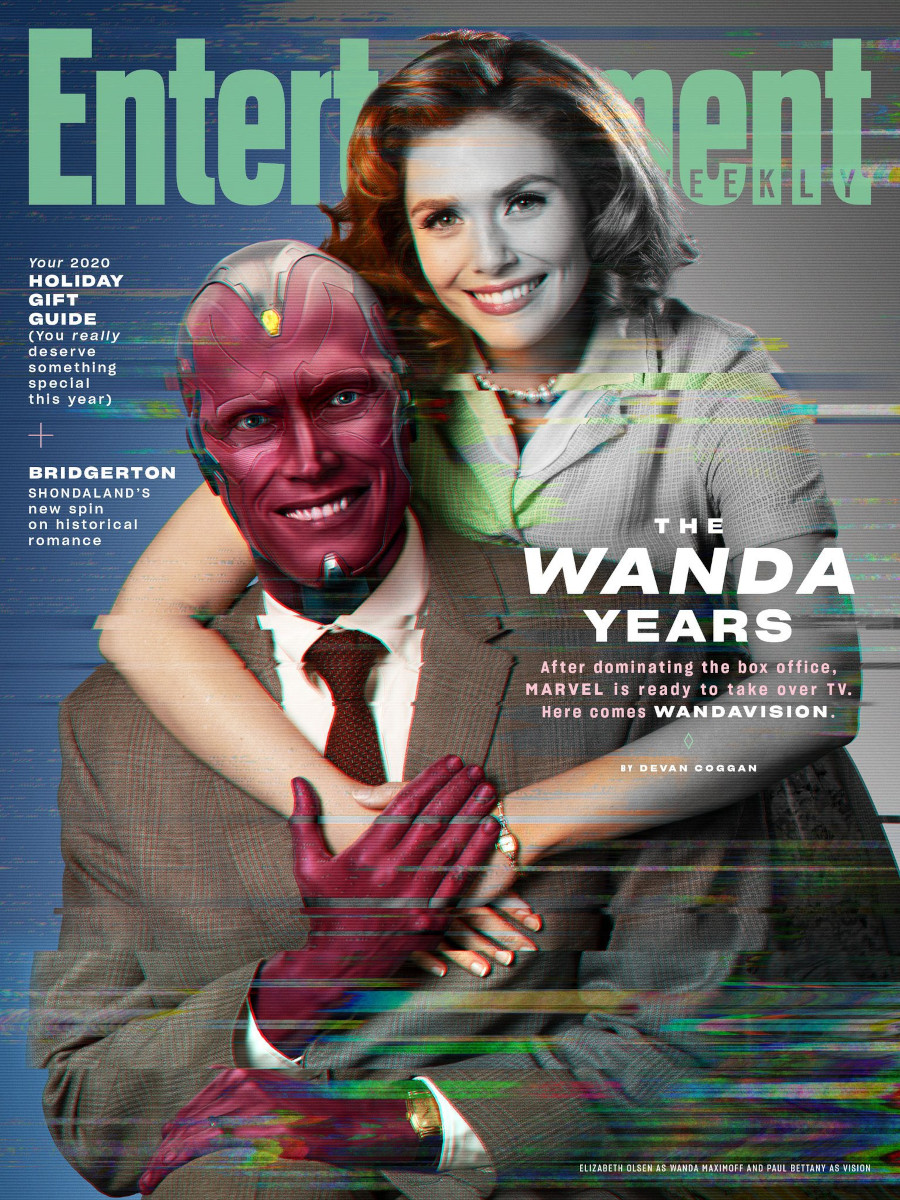 (via EW)