Amid low ratings and losing various star actors, AMC announces it is expanding the brand with a third spinoff series for The Walking Dead.
The news came in an AMC investors conference call, but CEO Josh Sapan wouldn't elaborate on the third zombie series only offering the spinoff is in "active development," and he wouldn't confirm if it would be on HULU, which airs past episodes.
"We're not at a stage where we'll be announcing its plans to premiere," Carroll said. "But we have hired creative people that have pitched story outlines. We feel very good about the development of that series. We're not in a position to talk about partnerships in terms of other territories or ancillary windows, other than that there's a healthy appetite for it and we've had a number of conversations with a lot of players in the space."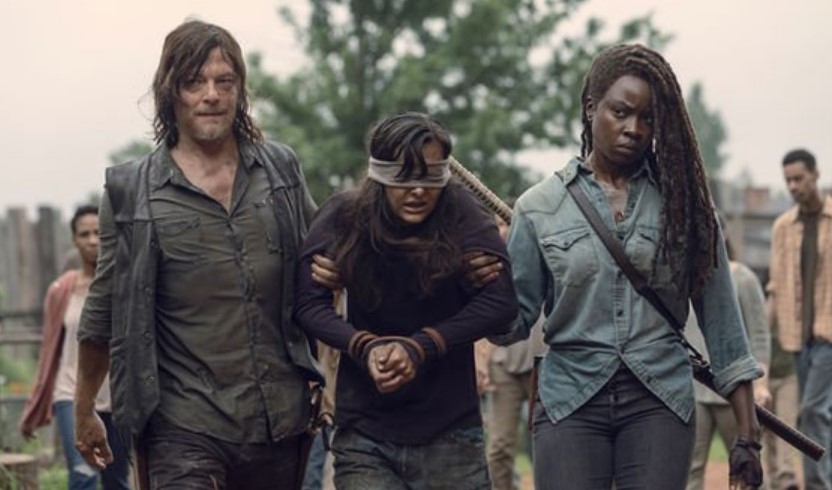 While The Walking Dead has suffered from series low ratings and stars such as Andrew Lincoln and Lauren Cohan have left the show with Danai Gurira leaving next season, the series is still the top-rated cable TV show (Lincoln is also returning for TWD movies) and its spinoff, Fear The Walking Dead will be in its fifth season.
"We are well aware that when a show has been around for nine years, you would expect viewership to be declining, but I think we've managed that and managed that well," Carroll said. "When The Walking Dead is no longer part of the channel, I think that will have more of an impact on revenue than on [income] because generally, expenses go up as the seasons continue and viewership declines. That's just a general pattern with any show that's been around as long as The Walking Dead has."
(via Deadline)