With it rumored that Matt Reeves will be featuring Catwoman in his The Batman movie, a separate rumor sprung up offering that Vanessa Hudgens is being eyed for the role of Selina Kyle.
Last week I reported on the rumor which many fan Instagram sites picked up on, with the datrinti Art account recently posting fan art of Vanessa Hudgens as Catwoman, which has seen the actress respond on Instagram.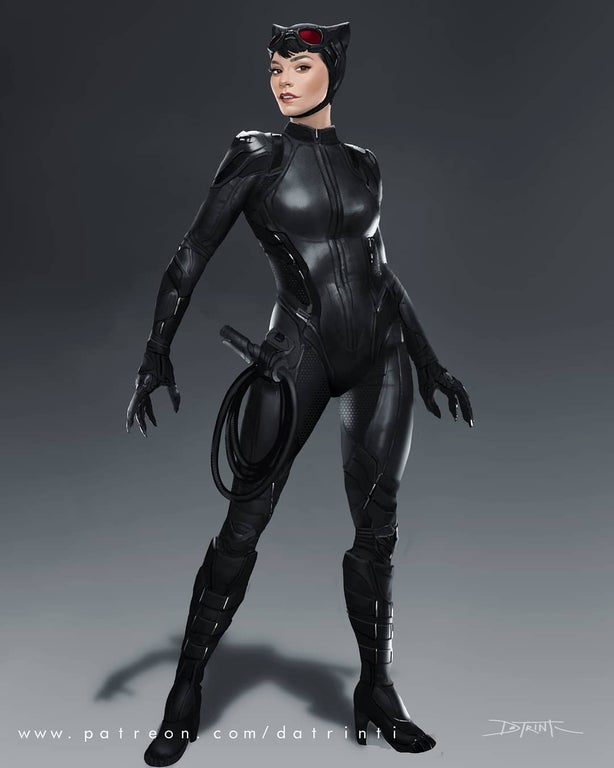 Vanessa Hudgens as Catwoman for The Batman?
"I love y'all so damn much for making these. LOL," Vanessa Hudgens posted on her Instagram story about the Catwoman fan art for The Batman.
Likewise, Hudgens responded to her being cast as Catwoman with, "Literally this GIVES ME LIFE."
She also said, "Okay. Who do I need to talk to to make this happen lol. #dreamrole."
Vanessa Hudgens also posted a pic of herself dressed as Catwoman for Halloween from when she was a child: "And just to prove how obsessed I've always been with Catwoman. Here's the cherry on top."

Regarding the casting surrounding The Batman, it is reported Robert Pattinson is the top choice to play the titular character with other contenders including X-Men's Nicholas Hoult, Armie Hammer, and Aaron Taylor-Johnson. Additional rumors have it that Josh Gad is being eyed for the Penguin, Toby Kebbell as Scarecrow, Theo Rossi as Bane and more.
Other than the film's official release date and director, Warner Bros. has yet to announce additional official details for The Batman, which gets released June 25, 2021.
(h/t reddit)