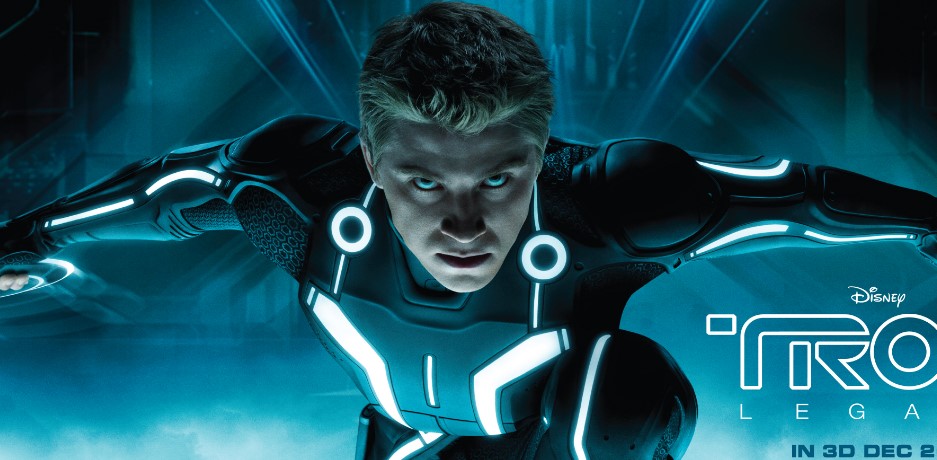 According to the Tron fan-stite, Tron-Sector, a teaser for the third installment of Tron will be released on the DVD releases for Tron and Tron:Legacy.
We know Disney is already close to making an announcement, as Aint It Cool News reported they received info about a sequel to Tron: Legacy, "TRON LEGACY, a film that many people loved, and a lot of people wanted more from, and that a very vocal minority incessantly bi–h about… is getting close, incredibly close to having its SEQUEL announced!"
Regarding the teaser trailer for "Tron 3," I think the Tron DVD is due sometime around April, some CGI "teaser trailer" is definitely not out of the question – or even a quick Tron image with "coming soon." It is not unheard of for movie studios to contact fan sites. The Superman Home Page just received word that Laura Vandervoort will be returning as Supergirl to Smallville for this last season. The Tron-Sector has been around for quite a while, when everyone seemed to forget "Tron," the Tron-Sector was there.
Regardless if the rumors are true or false, Tron: Legacy will certainly get a sequel as it has generated around 300 million worldwide.
Our very own movie reviewer, Lawrence Napoli, says, "Tron Legacy is a very fun cyber adventure that appeals to the computer geek in each and every one of us on." Read the full review.
Cosmic Book News will keep you updated on "Tron 3" when news becomes available.