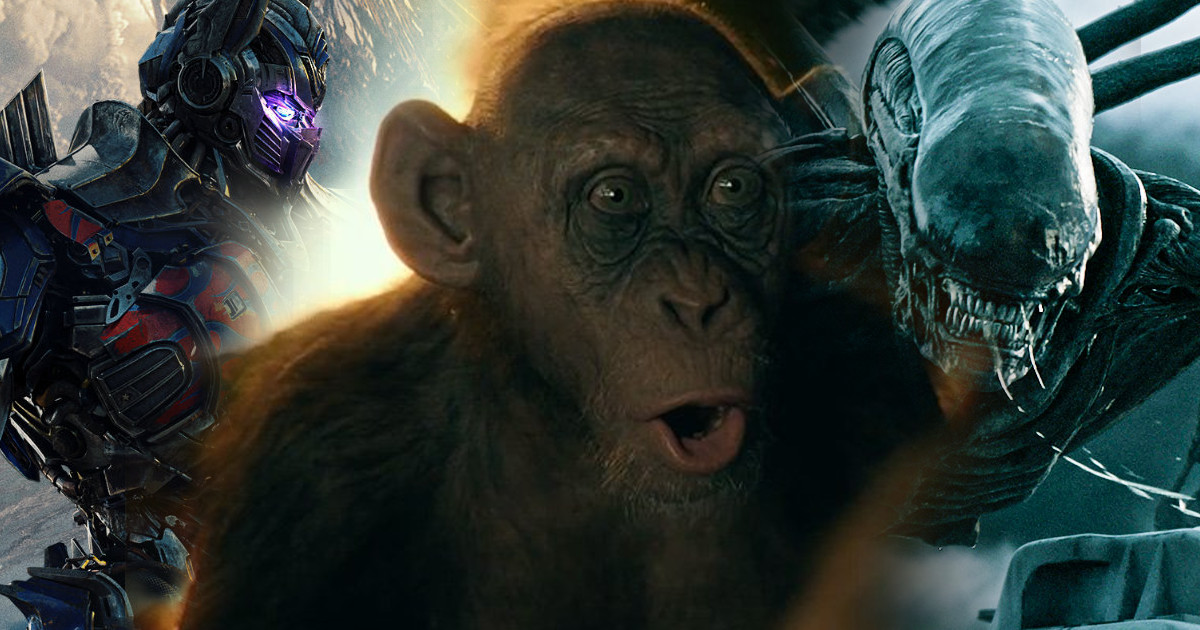 It's been a lukewarm Summer at the box office, with some long time popular franchises not doing so well.
Now it's learned two franchises are getting reassessed as THR has a report on how studios are rethinking their strategies.
Worth a mention from the report is the Paramount Transformers franchise, which has seen its lowest grossing movie with Transformers: The Last Knight. The movie was the first to come out of the Transformers writers' room, with the next being the Bumblebee spinoff. Time will tell if the Transformers writers' room pans out, but I can't help but wonder how a Transformers movie tieing into King Arthur even got made in the first place. The Bumblebee movie could be iffy as well as it's set to be a period prequel piece featuring a young girl that is a mechanic.
Transformers Lorenzo di Bonaventura producer offers the following:
"We are trying to please the fans and also give them a new experience Plus, there's a new audience introduced to the franchise every 10 years, and we have an obligation to that new audience."
A second mention is Fox Studios' Alien franchise, which tanked bad with Alien: Covenant. I haven't hid my feelings on the movie as I felt Alien: Covenant was just awful. Similar to Transformers, there is no excuse or reason why Alien: Covenant should have been made in the first place, as it was essentially a straight sequel to the just as awful Prometheus movie. What's a shame is that Ridley Scott and Fox scrapped plans for the Neill Blomkamp Alien 5 movie in favor of doing more Prometheus-inspired sequels. However, THR does note Fox is reassessing those sequels, so at least there lies some good news.
The report also offers good news from the Fox Studios Apes franchise in that Matt Reeves may be interested in directing spinoffs.
"The whole idea of Bad Ape is that there are other apes out there, and those apes don't have the benefits of Caesar's leadership. The conflicts of the future are not going to be humans and apes, they will be apes and apes," Reeves told THR. "I wanted to seed that idea because I thought there were a lot more stories and there are characters that I have grown to love."
I will say I found War for the Planet of the Apes a bit underwhelming as the title of the movie was misleading. Perhaps "Battle" should have been used as I expected the movie to play out like the first 15 minutes or so of the film, and not a human vs human war with the Apes caught in the middle. I also expected more from Woody Harrelson's character. That said, I'll take an Apes spinoff any day. Also the connection to the original Planet of the Apes movie was pretty cool.