Monday saw the news that Game of Thrones creators David Benioff and Dan Weiss have dropped out of doing their planned Star Wars trilogy, with details offering "toxic fandom" is in part to blame.
While LucasFilm president Kathleen Kennedy is said to have been concerned about the duo's ability to handle a new Star Wars movie and their $250 million Netflix deal at the same time, which may be a big reason why they left, it is reported David Benioff and Dan Weiss didn't want to deal with the Star Wars fans that have bullied actors and directors, especially following the controversial final season of Game of Thrones, something which caused them to cancel plans for a farewell Comic-Con appearance this past Summer in San Diego.
Via THR:
Meanwhile, Benioff and Weiss were also feeling the heat and began having second thoughts about jumping into Star Wars due to what one source described as "toxic fandom."

The creators had built Thrones from the ground up — based on author George R.R. Martin's sprawling novels — and were initially lauded by both critics and fans, who made the show HBO's most watched original series ever. But the divisive six-episode final season that aired in the spring was met with such backlash that the duo backed out of a farewell panel at San Diego Comic-Con in the summer.

To go from Thrones to Star Wars, where fans have bullied actors off social media and taken aim at filmmakers like Johnson? "Who wants to go through that again? Not them," notes another source with knowledge of Benioff and Weiss' thinking. "This was in the 'Life's Too Short' category."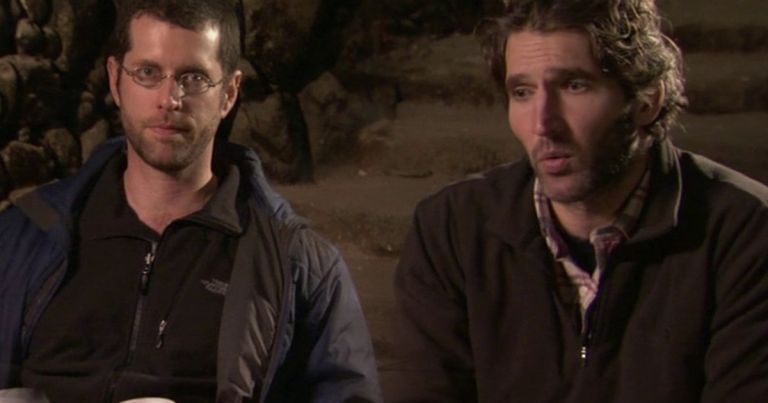 Star Wars a big mess at Disney
The article also notes that the departure of Benioff and Weiss are the fourth directors to exit Star Wars under Kennedy, as Josh Trank was fired back in 2015, Chris Miller and Phil Lord were booted from Solo, and Colin Trevorrow dropped out of Episode IX, not to mention that Gareth Edwards was basically replaced by Tony Gilroy for Rogue One.
As I have pointed out many, many times, Vanity Fair also notes there are no firm future film plans at LucasFilm, with THR also adding that earlier this year Kennedy met with Benioff, Weiss and The Last Jedi director Johnson to develop the future of Star Wars on the big screen, but half of those plans are now "blown up like the Death Star."
A source for THR further adds that "this stuff needs to be sorted before it gets to a cataclysmic point."