A new batch of images for the live-action Titans series has been released featuring Robin, Beast Boy, Raven and Starfire.
Two of the images also offer a first look at Curran Walters as Jason Todd.
"What I really love about [Jason] as a character is the unbridled sense of self that he has – there's a lack of… maybe self-awareness, but for sure self-consciousness in terms of how he comports himself and how he moves through the world," Titans showrunner Greg Walker said. "He's completely seemingly unaffected by darkness – he kind of embraces it or walks right through it. He's a breath of fresh air and that's what I love about him, he's got a punk rock, no-holds-barred attitude that's massively unburdened. There's a lot of energy that comes with that."
Geoff Johns also teased, "Jason Todd thinks being Robin is the coolest thing that could ever happen to somebody, and Dick's experience is vastly different."
Details for the start of the series include Dick Grayson is work­ing as a detective in Detroit because he's trying to distance himself from the life of violence he led while he was Batman's sidekick, but then he meets Rachel, a troubled young girl and empath who just happens to be the daughter of a demon, and who asks Dick to help her understand her powers (via EW).
"She's connected to him because they share the same feeling of abandonment," Teagan Croft said of her character. "It's more of a father-daughter relationship."
Watch the latest trailer below as well.
Titans premiers at the upcoming New York Comic-Con on October 3 followed by premiering on the DC Universe app on October 12. The DC Universe streaming app launches September 15 on Batman Day.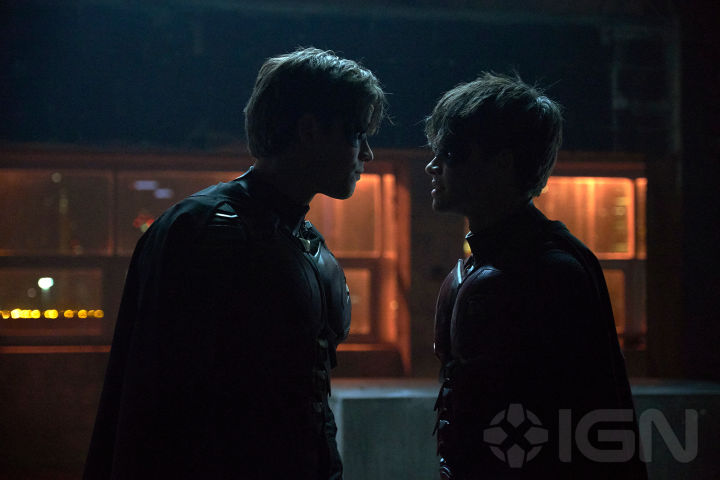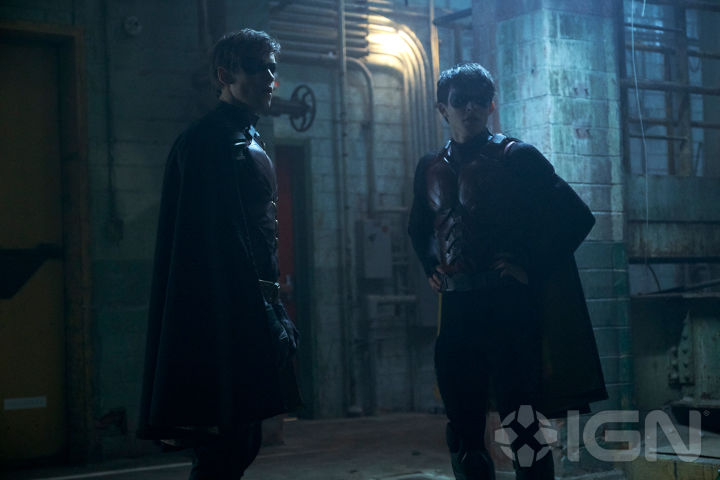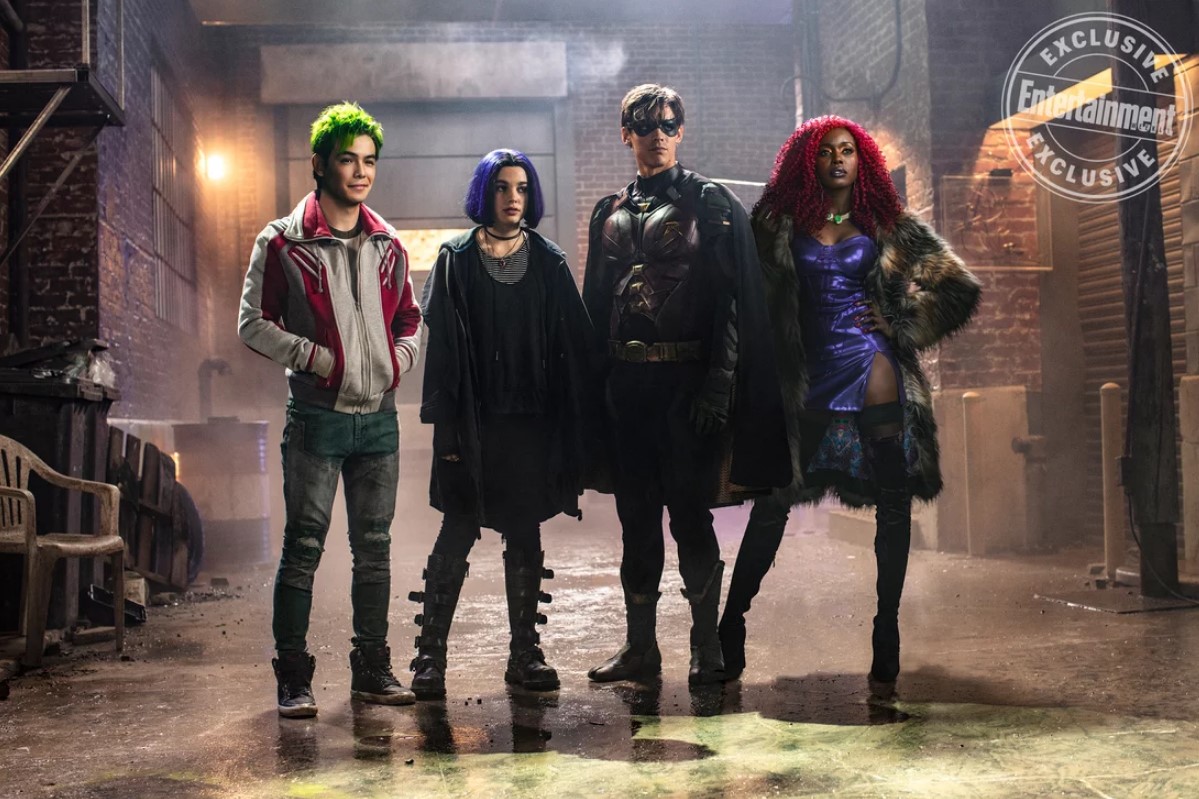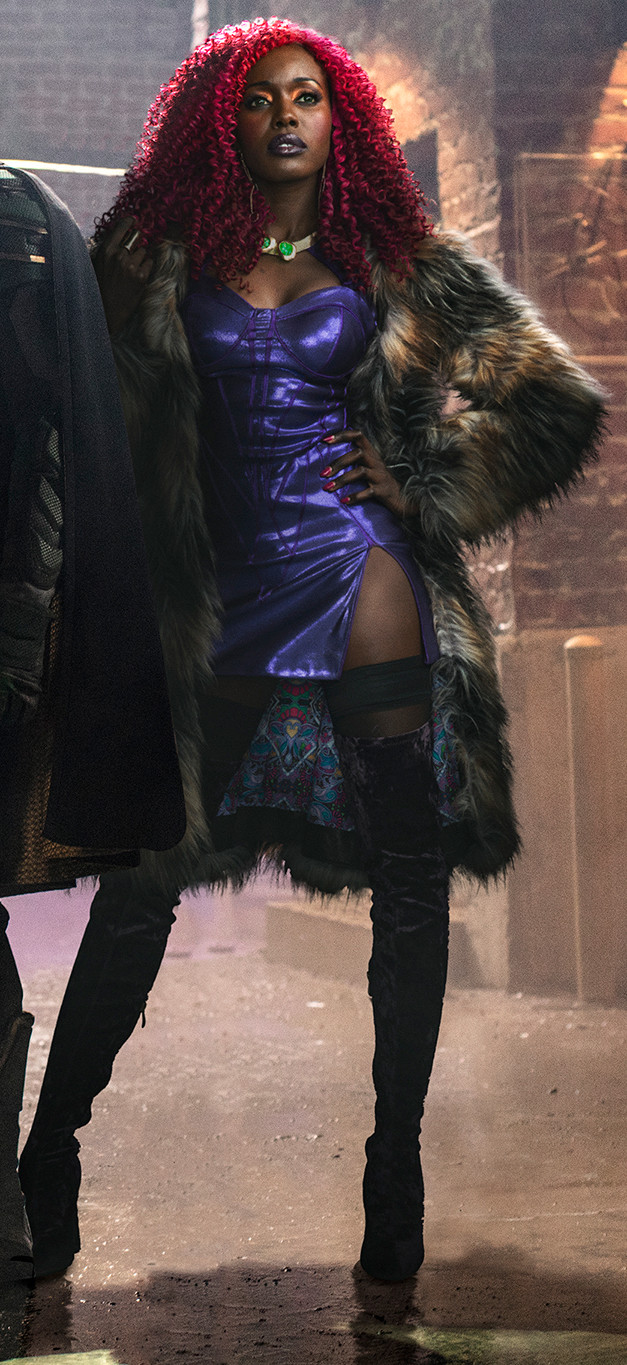 Titans
Titans follows young heroes from across the DC Universe as they come of age and find belonging in a gritty take on the classic Teen Titans franchise. Dick Grayson and Rachel Roth, a special young girl possessed by a strange darkness, get embroiled in a conspiracy that could bring Hell on Earth. Joining them along the way are the hot-headed Starfire and loveable Beast Boy. Together they become a surrogate family and team of heroes.
Titans stars Brenton Thwaites as Dick Grayson and Robin, Teagan Croft as Raven, Anna Diop as Starfire, Ryan Potter as Beast Boy, Lindsey Gort as Detective Amy Rohrbach, Minka Kelly as Dawn, Alan Ritchson as Hawk, with Bruno Bichir as The Chief, April Bowlby as Elasti-Girl, Jake Michaels as Clif Steele and Dwain Murphy as Negative Man; Curran Walters is thought to be playing Jason Todd and Seamus Dever is playing a mystery role.
Titans debuts later this year on the upcoming new DC Digital series and follows a group of young soon-to-be super heroes recruited from every corner of the DC Universe. In this action-packed series, Dick Grayson emerges from the shadows to become the leader of a fearless band of new heroes, including Starfire, Raven and many others. Titans is a dramatic, live-action adventure series that will explore and celebrate one of the most popular comic book teams ever.