DC Universe and Warner Bros. Television announce the renewal of Titans for Season 3 on the DC Universe streaming network.
Premiering in 2018 as the first DC Universe Original Series, Titans is in the middle of a stellar second season where our heroes – Dick Grayson, Rachel Roth aka Raven, Kory Anders aka Starfire, Gar Logan aka Beast Boy, Hank Hall and Dawn Granger aka Hawk and Dove, Donna Troy aka Wonder Girl and Jason Todd aka Robin – are learning to co-exist as a new team while facing their toughest enemy yet, the deadly assassin Deathstroke, who threatens to tear this new Titans family apart once more.
All season 1 episodes are available now for streaming; new episodes from season 2 available every Friday on DC Universe.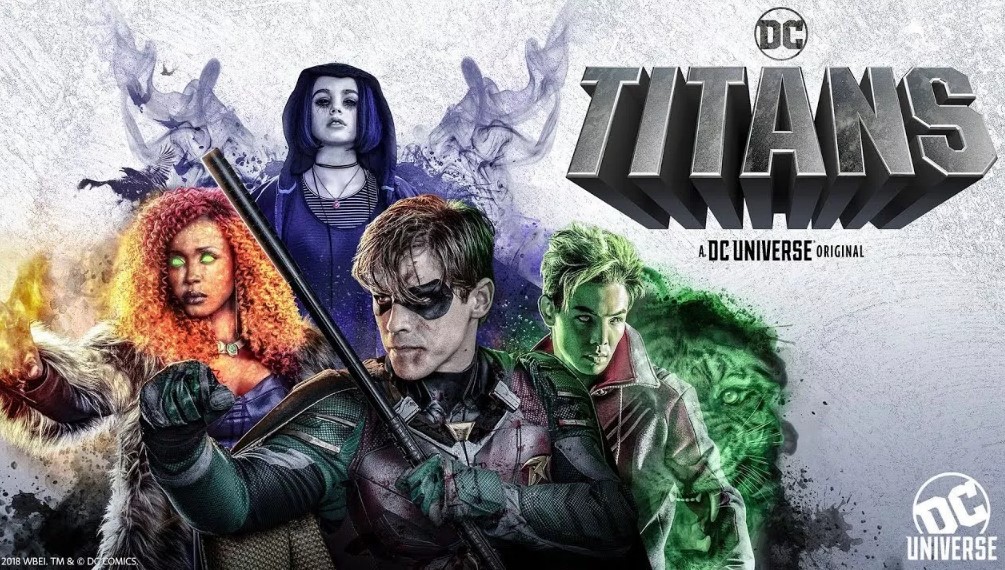 Titans Season 3 airing on DC Universe
Titans is produced by Weed Road Pictures and Berlanti Productions in association with Warner Bros. Television. The series was developed by Akiva Goldsman & Geoff Johns & Greg Berlanti, based on characters from DC. Akiva Goldsman, Geoff Johns, Greg Berlanti, Greg Walker and Sarah Schechter are the executive producers.
Titans Season 2 stars Brenton Thwaites (Dick Grayson/Robin), Anna Diop (Starfire), Teagan Croft (Rachel Roth/Raven), Ryan Potter (Gar Logan/Beast Boy), Minka Kelly (Dawn Granger/Dove), Alan Ritchson (Hank Hall/Hawk), Conor Leslie (Donna Troy), Curran Walters (Jason Todd/Robin), Joshua Orpin playing Superboy, Esai Morales as Deathstroke, Chella Man playing Deathstroke's son Joseph Wilson, Jericho, and Chelsea Zhang playing the daughter, Ravager, with Game of Thrones actor Iain Glen will be playing Batman / Bruce Wayne.
Launched on September 15, 2018, DC UNIVERSE is available today at $7.99 per month or $74.99 annually (plus taxes, where applicable). To learn more and purchase today, visit dcuniverse.com.