Marvel Studios has kicked off the Thor: Love and Thunder press tour as stars Chris Hemsworth and Tessa Thompson made the big announcement on social media along with director Taika Waititi, which probably means the first trailer will be released soon.
"Some long lead press for Thor Love And Thunder with these two wonderful humans," posted Hemsworth on Instagram. "A day full of wackiness and hilarity. Get ready folks, this film's gonna be wild!!"
Tessa Thompson added on her Instagram Story, "HERE WE GO."
Natalie Portman and Christian Bale are also starring in the movie which will see Portman back as Jane Foster where she becomes The Mighty Thor, with Bale playing the villain of the movie, Gorr the God Butcher.
It's also known that Chris Hemsworth and Tessa Thompson will sport new costumes as merchandise and promo art has revealed a look at the new suits. Have a look at those below.
Regarding the first Thor: Love and Thunder trailer, with the news the press tour has started, if we had to guess, it's likely that the trailer will be released with the premiere of Doctor Strange: In the Multiverse of Madness the week of May 6.
Love and Thunder marks the fourth movie in the Thor franchise, an MCU record for a single character, with the three previous films bringing in around $2 billion.
Thor: Love and Thunder press tour has started: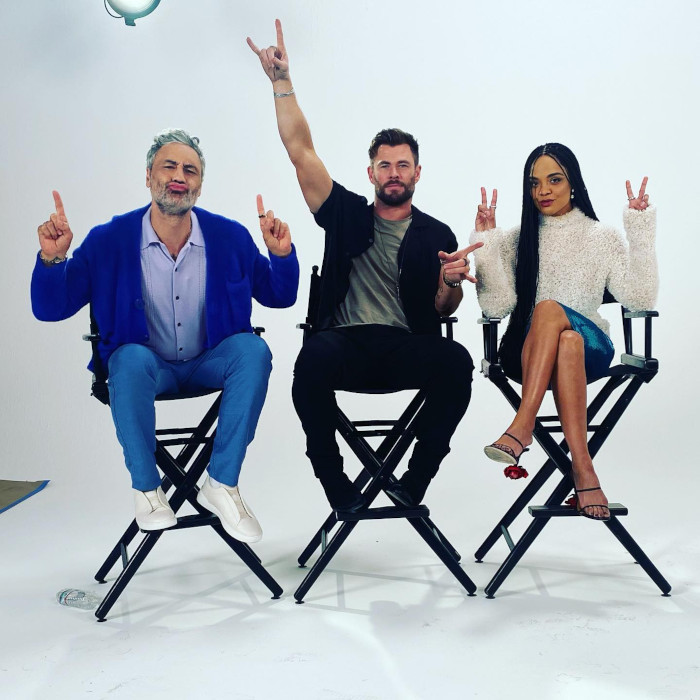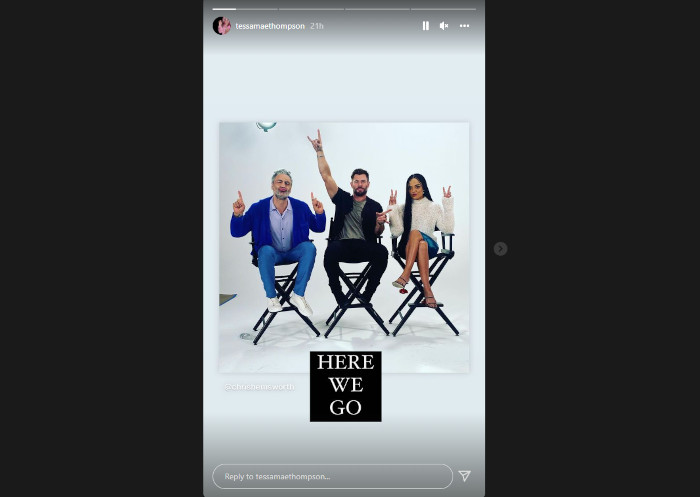 Thor: Love and Thunder costumes: