The cast of Thor: Love and Thunder recently attended a fan screening where Natalie Portman said the film is "so gay" with director Taika Waitiiti offering it's "super gay."
Speaking with The Daily Telegraph, Waititi also said LGBTQ+ inclusion should have happened a thousand years ago.
"It's 2022 and we're still having these conversations, it's just insane. To think people will go to a movie and go 'Did you see those two women kissing?' and they're like '[makes a funny face]'… it's insane that people still want to talk about that. Why is it not normalized? Why is it weird or different?" said Waititi. "The good thing about doing it in these films, it's mainstream movies where we get to see this and it's normalized, and I think that's what's cool. Way more people are going to see that and begin to understand that it's fine."
Watch the Tik Tok videos below for more.
It's also known that Tessa Thompson's Valkyrie is being referred to as the King of Asgard who is searching for her Queen, which is also featured in the toy line, and Chris Hemsworth is shown naked involving what is said to be an orgy scene with Russell Crowe as Zeus.
Thor: Love and Thunder opens July 8 also starring Chris Hemsworth and Christian Bale; the film currently is at 70% on Rotten Tomatoes.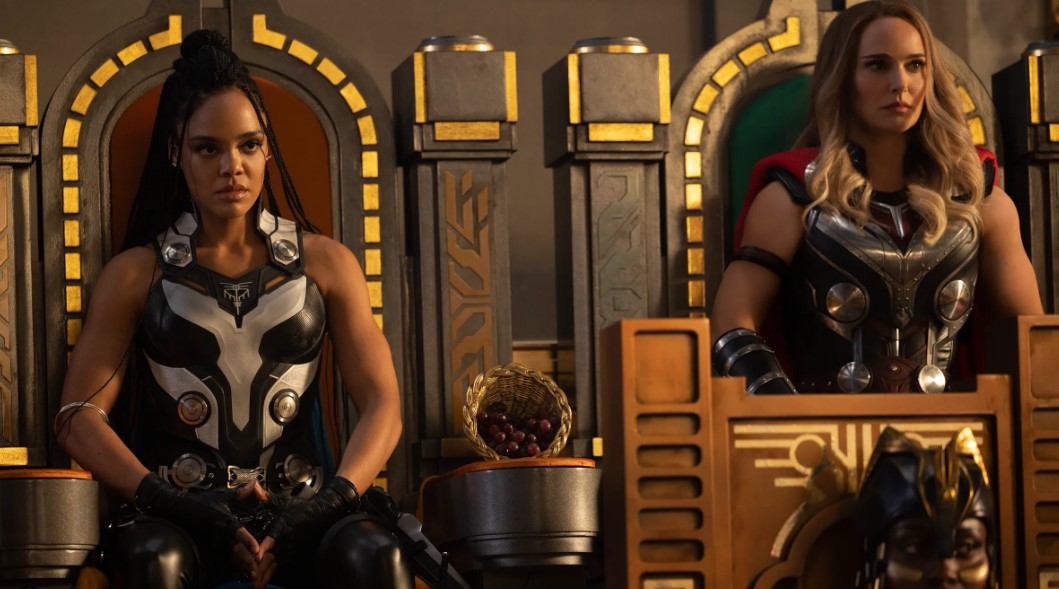 Thor: Love and Thunder LGBTQ+ inclusion: