Marvel's Thor: Love and Thunder will benefit from virtual production tech created for the Star Wars Disney Plus series The Mandalorian.
Disney's LucasFilm's VFX unit Industrial Light & Magic (ILM) has announced it is expanding its virtual production and will support additional productions including Marvel's Taika Waititi-directed Thor: Love and Thunder.
Waititi is no stranger to the new technology as he took advantage of it and used it for directing the final episode The Mandalorian Season 1.
ILM's existing StageCraft LED set at Manhattan Beach Studios was configured for Jon Favreau's virtual production of Lucasfilm's Disney Plus series The Mandalorian.
In regards to Thor: Love and Thunder, a larger custom volume StageCraft LED set will be constructed at Fox Studios Australia where the movie will be filming.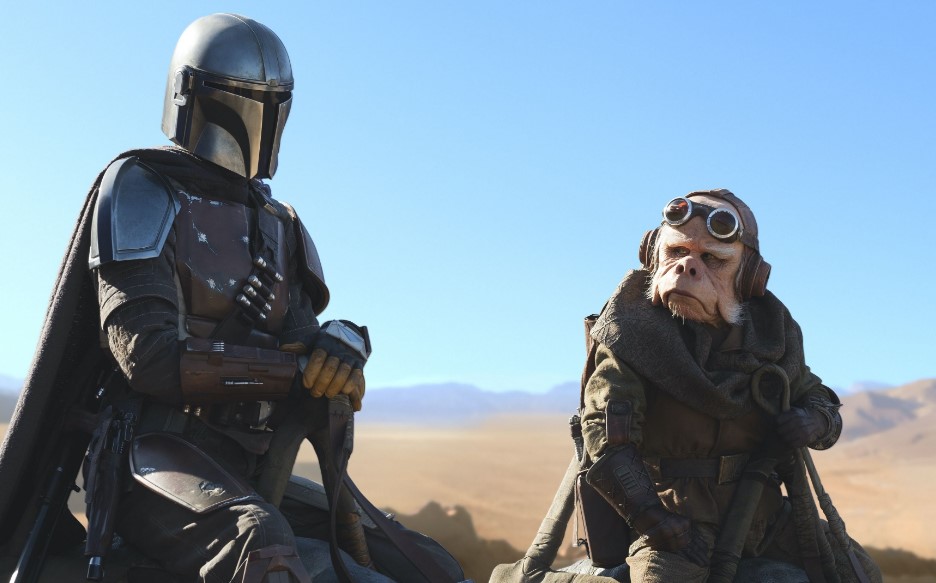 ILM's StageCraft LED set: larger, higher resolution
Additional StageCraft LED sets will be installed at Manhattan Beach Studios to further support Los Angeles-based clients, and ILM is building a StageCraft volume at Pinewood Studios in London.
According to ILM, the newest stages are larger and use more LED panels than ILM's original stage and offer a higher resolution.
"When combined with Industrial Light & Magic's expert visual effects talent, motion capture experience, facial capture via Medusa, Anyma, and Flux, and the innovative production technology developed by ILM's newly integrated Technoprops team, we believe we have a unique offering for the industry," said Rob Bredow, head of ILM.
Thor: Love and Thunder has a Feb. 11, 2022 release date starring Chris Hemsworth, Natalie Portman, and Tessa Thompson.
(via THR)