Update: The Marvels WILL get an IMAX release thanks to WB pushing back the Dune: Part Two release date.
Original article continues:
So much for The Marvels and Brie Larson getting an IMAX release to their "big" sequel to the first movie that made over a billion dollars (allegedly).
Instead of going with another MCU movie that will likely be another big box office bust, IMAX is going with Dune: Part Two.
The first Dune only made $293.7 million at the box office, so IMAX choosing not to go with The Marvels is pretty telling, in that IMAX obviously thinks The Marvels will be a big failure, which is what insiders filled me in about at Comic-Con.
They told me The Marvels is awful and even that Marvel interns are the ones who created the movie posters that are all just as bad (the Comic-Con poster is concept art).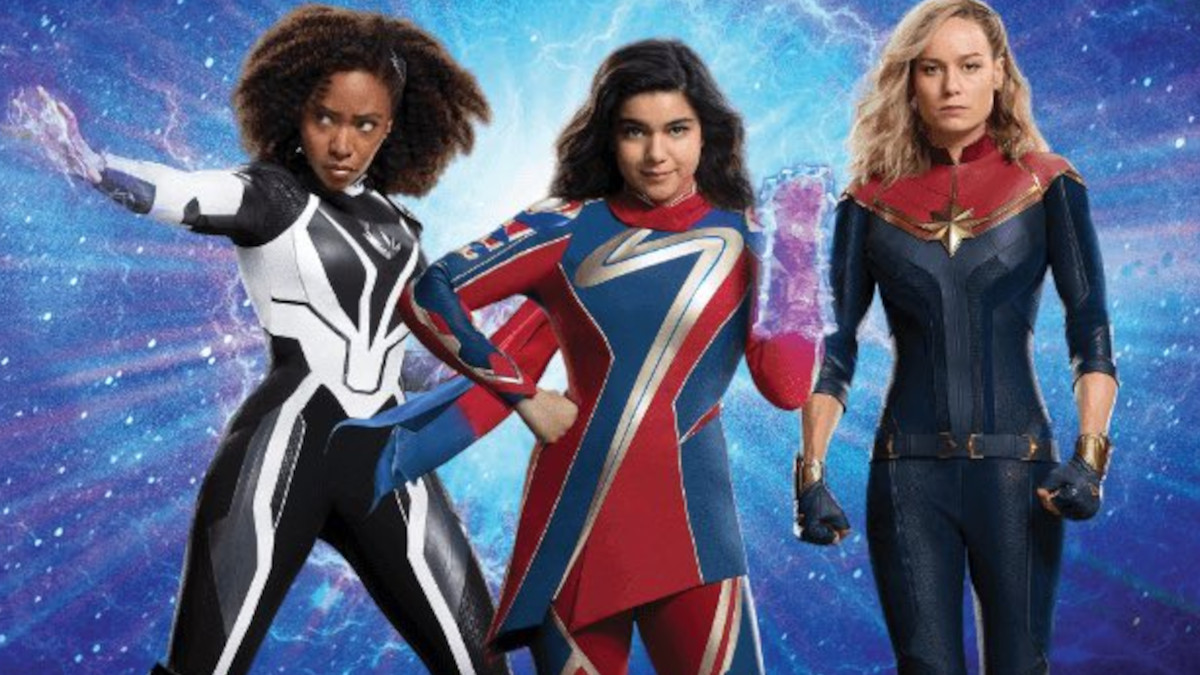 Why no Captain Marvel in "sequel" title?
As I have been stating for years, Kevin Feige dropping "Captain Marvel" from the "sequel" title and adding two actresses and characters to star alongside Brie Larson says everything: It says the first movie is a huge bomb and that most fans hated it and Brie Larson. Just imagine if Iron Man, Captain America, Thor, or Spider-Man were dropped from their respective sequel titles? Even Ant-Man headlines Quantumania (lol).
Sure enough, recently saw Brie Larson question her future with the MCU. I'll also add that future isn't Iman Vellani as Kamala Khan Ms. Marvel, a character forced onto the comic book fans and a character no one wants (how'd that Marvel's Avengers video game work out?). The 1.9 billion Muslims sure don't want her.
IMAX CEO confirms Dune Part Two not The Marvels for IMAX
Getting back to the IMAX release, MCU zombies hoped rumors that the Dune: Part Two release date would be pushed back were true, but the IMAX CEO shut those down and confirmed Dune: Part Two which gets released a week prior to The Marvels and that Dune: Part Two will be released in IMAX theaters for weeks. The zombies are now hoping Feige delays the release of The Marvels, but hey, Feige and Disney can always buy up the tickets as they did for the first Captain Marvel (allegedly).
In a company earnings call, IMAX CEO Richard Gelfond responded to the Dune: Part Two delay rumors and confirmed the rumor "isn't true" adding, "I feel quite strongly that it's not going to move."
"If Dune moves, we will just go over to The Marvels – and having a Marvel movie as a backup is not the worst position to be in the world. But in terms of Dune, my own opinion is that it's highly unlikely to move," Gelfond said.
Gelfond confirmed the long IMAX release.
"Dune has a very long run time in IMAX, up to five or six weeks," Gelfond said.
IMAX might have caught wind that Marvel fans have been disliking The Marvels trailers on YouTube to oblivion.
Dune: Part Two gets released on Nov. 3, with The Marvels on Nov. 10.