Director Nia DaCosta must not have seen a lot of Marvel movies as she says the biggest difference between her The Marvels movie and other MCU movies is that the former is wacky and silly.
So does that mean wackier and sillier than the Ant-Man movies, particularly Quantumania? Wackier and sillier than Thor: Love and Blunder? And even wackier and sillier than James Gunn's Guardians of the Galaxy movies?! Guess so.
Superhero fatigue exists
DaCosta first tackles the notion of superhero fatigue, which is a hot topic that has come up as of late as the Marvel movies haven't been doing well.
"I think superhero fatigue absolutely exists," says DaCosta.
She continues about The Marvels.
"The biggest difference from the other MCU movies to date is that it's really wacky, and silly," DaCosta teases in an interview with Total Film. "The worlds we go to in this movie are worlds unlike others you've seen in the MCU. Bright worlds that you haven't seen before."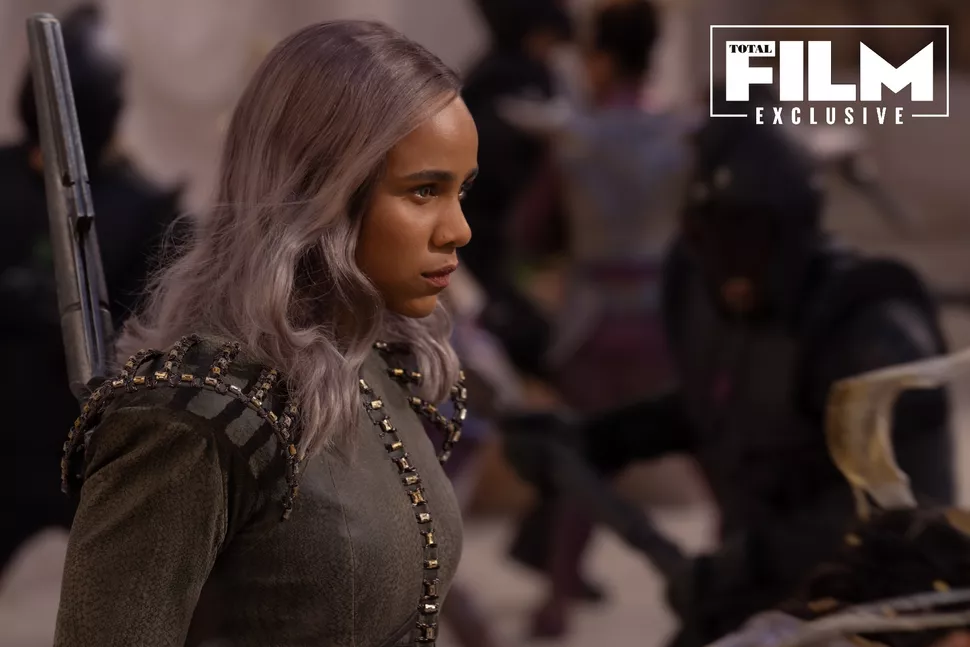 The Marvels stands out from The Avengers
The executive producer of the flick says more of the same and makes it sound as if The Marvels stands out from The Avengers movies.
"The Avengers movies are these epic conclusions to chapters of storytelling, whereas this is a team-up within the narrative that we didn't necessarily expect for Marvel," explains executive producer Mary Livanos. "Usually, you wait for characters to show up all together in Avengers movies. We were excited to design a team-up featuring characters that women from all walks of life could relate to."
Livanos also talks about the villain, Zawe Ashton's Dar-Benn, described as a Kree warrior and one of Carol Danver's many adversaries.
"Dar-Benn represents a new era of the Kree Empire after a cataclysmic encounter with Captain Marvel in the past," she says. "So, from the ashes of the Kree Empire, Dar-Benn rose."
The Marvels gets released on Nov. 10, 2023 also starring Iman Vellani, Teyonah Parris, Samuel L. Jackson, and Park Seo-joon.
The film is officially described as:
Carol Danvers AKA Captain Marvel has reclaimed her identity from the tyrannical Kree and taken revenge on the Supreme Intelligence. But unintended consequences see Carol shouldering the burden of a destabilized universe. When her duties send her to an anomalous wormhole linked to a Kree revolutionary, her powers become entangled with that of Jersey City super-fan Kamala Khan, aka Ms. Marvel, and Carol's estranged niece, now S.A.B.E.R. astronaut Captain Monica Rambeau.