Following tickets going on sale on Tuesday, it's claimed that The Marvels tickets presales are in the gutter and are less than a third of James Gunn's Guardians of the Galaxy 3 which could mean the flick may open to less than $39 million.
Gunn's Guardians of the Galaxy 3 actually opened soft but due to word of mouth, the flick had good legs and ended with a successful box office.
Brie Larson, Iman Vellani, Teyonah Parris, and Nia DaCosta will need better legs, if that's possible.
Guardians of the Galaxy 3 opened with a $118.4 million weekend, compared to Vol. 2's massive $146.5 million, which I think is in part due to the failure of the MCU since the release of Captain Marvel, as well as the fact Vol. 3 followed Ant-Man and the Wasp: Quantumania which is a complete bust.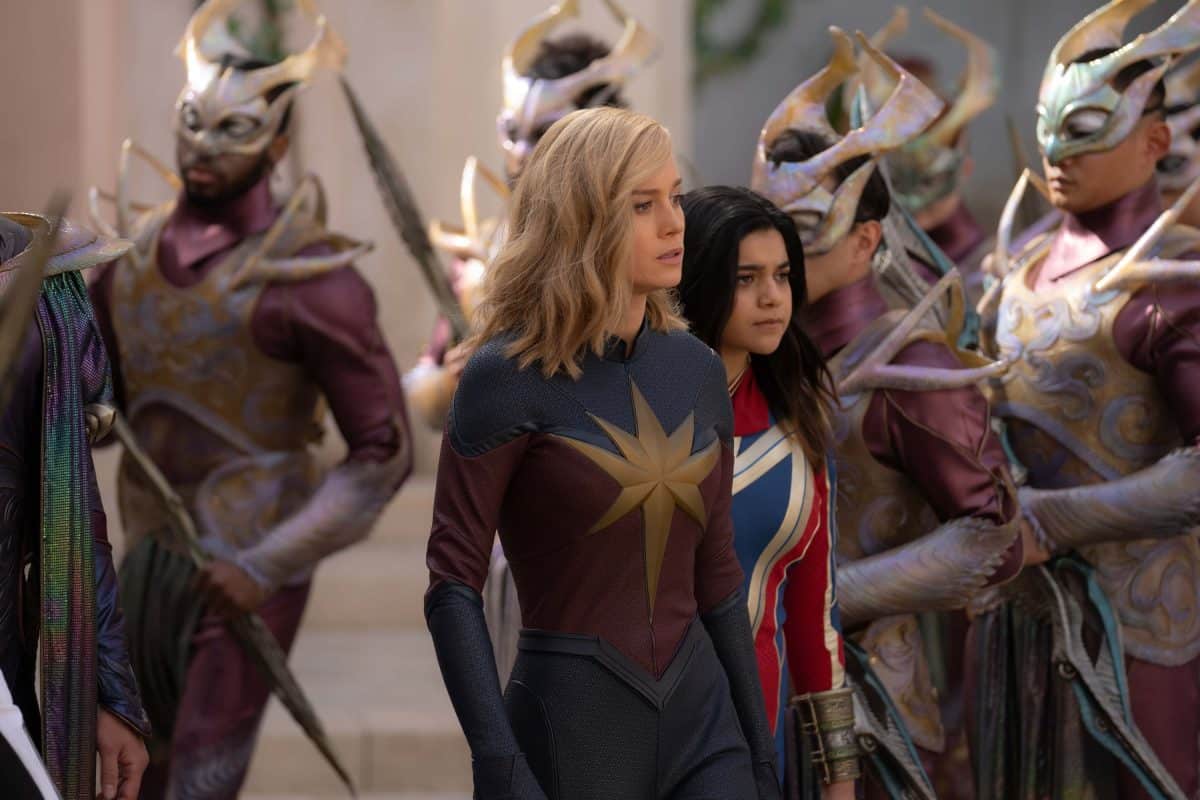 Another disaster for Kevin Feige: 75% decrease
So if The Marvels ticket sales are less than a third of GOTG 3 (via boxofficetheory – more on that below), that could mean The Marvels box office could open to less than a third of the Guardians of the Galaxy 3 opening box office, which would be $39 million or less.
If the ticket sales hold true, the potential $39 million box office opening for The Marvels would be a complete disaster for Kevin Feige, as the first Captain Marvel opened to a whopping $153.4 million back in 2019, so the sequel would be a decrease of nearly 75%.
As I noted, there are a lot of tickets left.
Update: YouTuber Grace Randolph, who recently revealed problems at Marvel, also says presale tickets are so low they are lower than recent non-Marvel superhero movies, which possibly suggests DC's Blue Beetle, The Flash, and/or Shazam: Fury of the Gods. Randolph adds that Marvel is freaking out and scared. She has since confirmed it's The Flash.
Update #2: Box Office Pro backs up the claims presale tickets are really low offering: "currently 69 percent behind the pace of Guardians Vol. 3, 72 percent behind Quantumania, and 42 percent behind Eternals."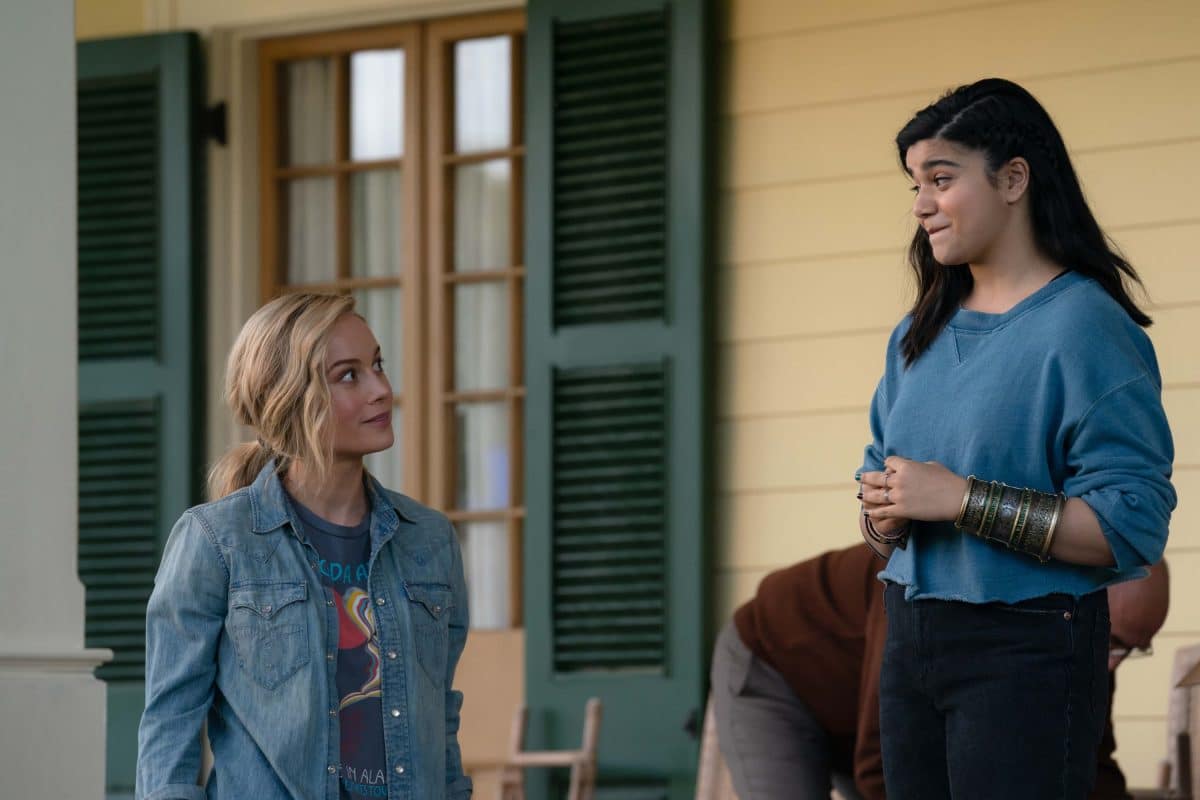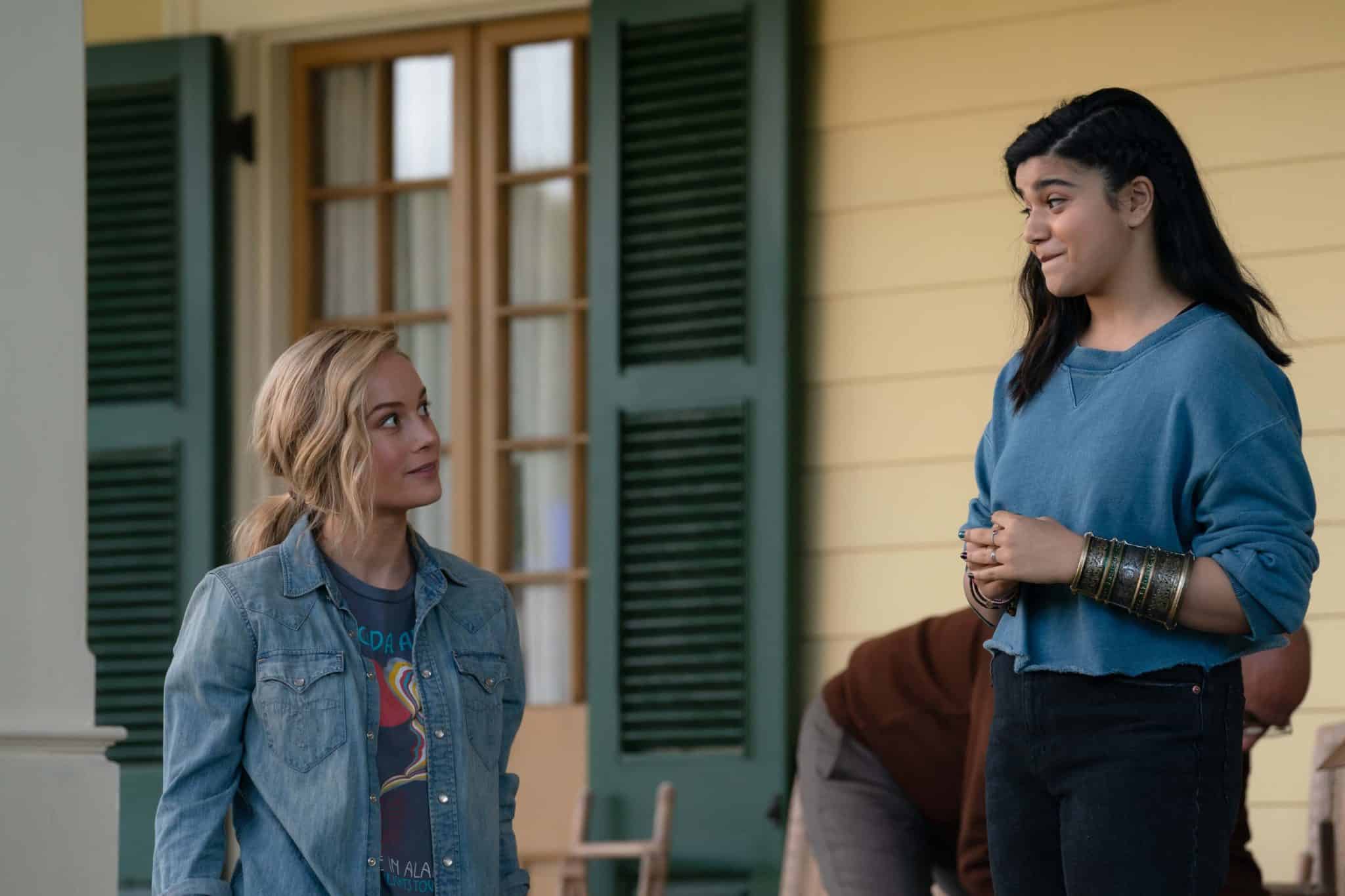 No Avengers movies
Kevin Feige doesn't have two Avengers movies to sandwich the sequel between.
He also dropped "Captain Marvel" from the sequel titles, as well as the writing and directing team behind the first billion-dollar Captain Marvel movie.
Imagine the respective titles for the Iron Man, Thor, Captain America, Ant-Man, Spider-Man, and Guardians sequels not using their titles?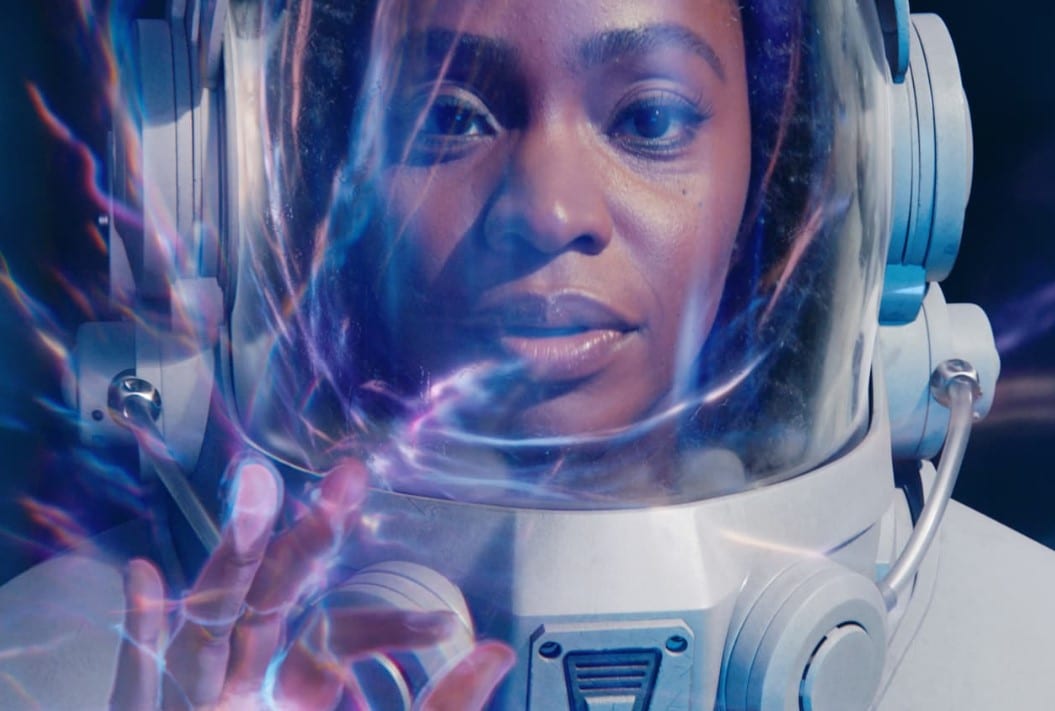 Brie Larson dropped as star: New Captain onboard
Feige also dropped Brie Larson as the star and brought in two "Marvels."
Iman Vellani as Kamala Khan now stars in the Captain Marvel sequel, whose own Disney+ show is the least-watched MCU series and whose character has failed time and time again in the comics and in the video games.
Don't believe me?
Teyonah Parris has also been brought in as Captain Rambeau (imagine two Captains in the Chris Evans Captain America movies!).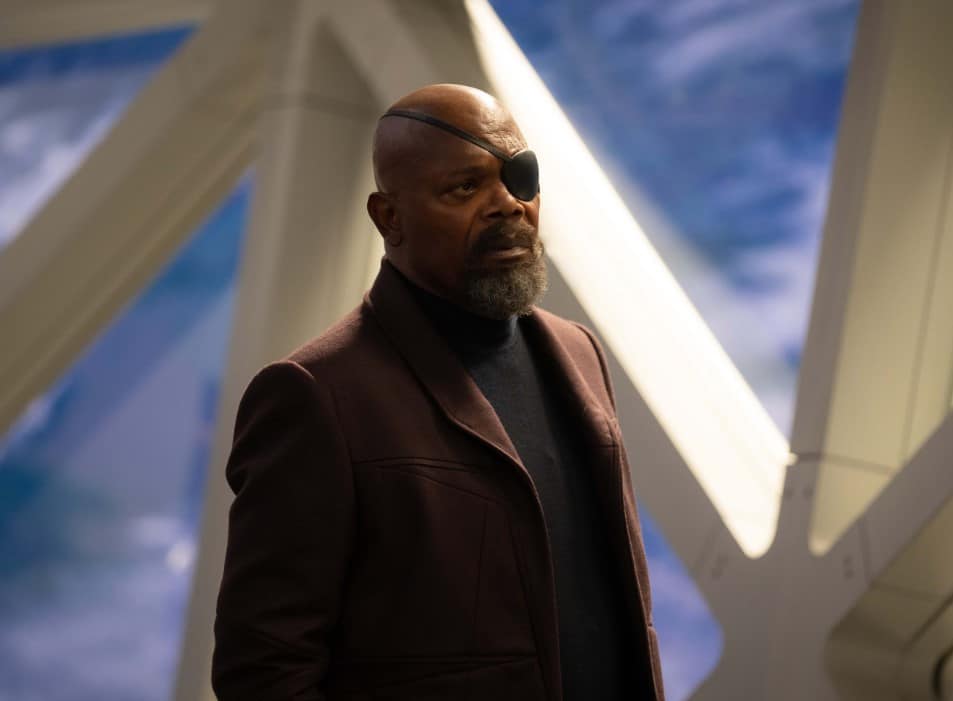 Director throws Feige under the bus
Also don't forget the director threw Kevin Feige under the bus in a recent interview where she didn't bother to say anything good about The Marvels or the cast.
Nia DaCosta said the movie isn't her movie, that it is Kevin Feige's movie.
She also said she had all kinds of problems while filming and is done with Marvel, and of course, was surprised by the white dude respect on set.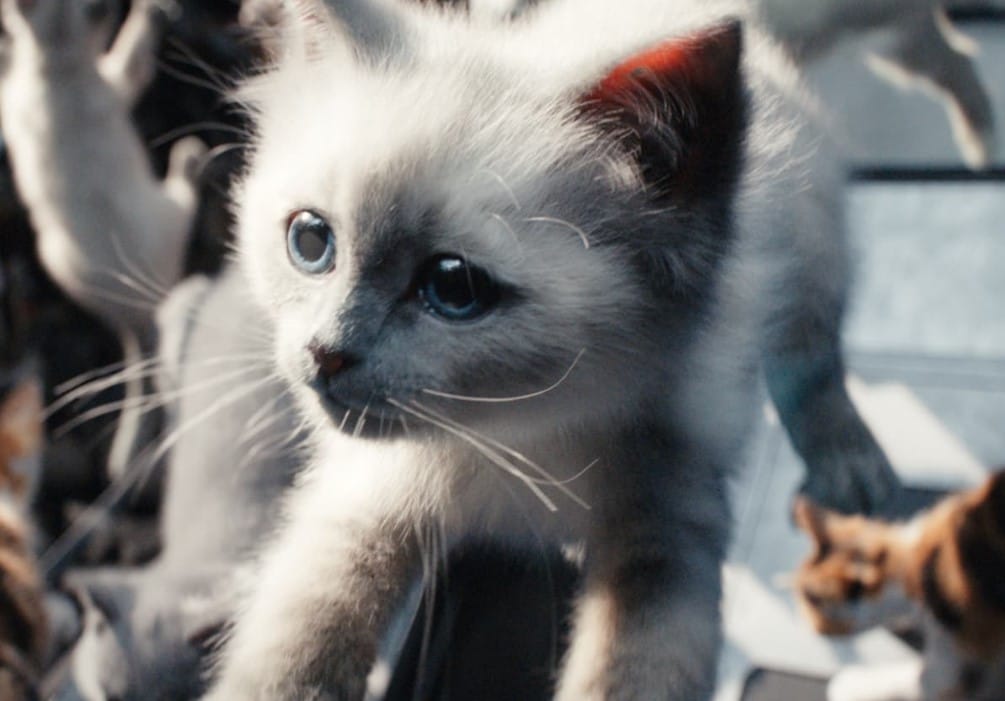 Redditors upset
Per the norm, Redditors are upset, which has seen the moderator of the /r/boxoffice respond in an attempt to calm them down:
I am a mod on /r/boxoffice too. I knew a post like this would show up here eventually, so I want to clear somethings up and provide additional context.

Firstly, as you must know, it hasn't even been a day since pre-sales started.

Secondly, first day pre-sales, are an indicator for the opening weekend projection, but just because these pre-sales are slow doesn't mean the movie is gonna flop. That's why trades use several weeks worth of pre-sale data to make their opening weekend projections.

Thirdly, some movies start hot off the gate when tickets go on sale, while others rely on WoM and walk-in business. BoT and /r/boxoffice had a meltdown when GotG3 presales were allegedly a "disaster" and then it turned out to be fine with close to $120M opening because of great WoM and walk-ins

On the other side of the spectrum, Taylor Swift's Eras Tour film had recording breaking pre-sales. You might have seen the headlines. That resulted in the trades almost guaranteeing a $100M+ opening weekend domestically and even going as high as $125M. However, based on ticket sales from this week BoT is now saying, that despite the huge presales, it might not open to $100M.

So yeah, I would not start panicking just yet.

Trades and industry sources seem to believe that the SAG strike will likely be resolved by the end of the month, so the cast will be able to do a press tour which will likely increase awareness and ticket sales.
The Marvels gets released on Nov. 10.
Editor's note: Jeremy from The Quartering does not have permission to use this article.