The Flash movie reveals a new spot showing off more action and footage from the film including a look at the Michael Keaton Batman Batmobile.
In the film, Ezra Miller plays Barry Allen who messes up the timeline where a new universe is created without metaheroes, so when Michael Shannon's Zod attacks, Barry recruits the Michael Keaton Batman out of retirement to go find a certain Kryptonian but who they find is the Sasha Calle Supergirl.
Watch the spot below.
Per the official synopsis:
Worlds collide in "The Flash" when Barry uses his superpowers to travel back in time in order to change the events of the past. But when his attempt to save his family inadvertently alters the future, Barry becomes trapped in a reality in which General Zod has returned, threatening annihilation, and there are no Super Heroes to turn to. That is, unless Barry can coax a very different Batman out of retirement and rescue an imprisoned Kryptonian… albeit not the one he's looking for. Ultimately, to save the world that he is in and return to the future that he knows, Barry's only hope is to race for his life. But will making the ultimate sacrifice be enough to reset the universe?
Watch The Flash spot:
#TheFlash Japanese spot shows off the Batmobile https://t.co/FaghhgBrTa pic.twitter.com/0tIlaP5T3T

— Cosmic Book News – Matt McGloin (@cosmicbooknews) March 14, 2023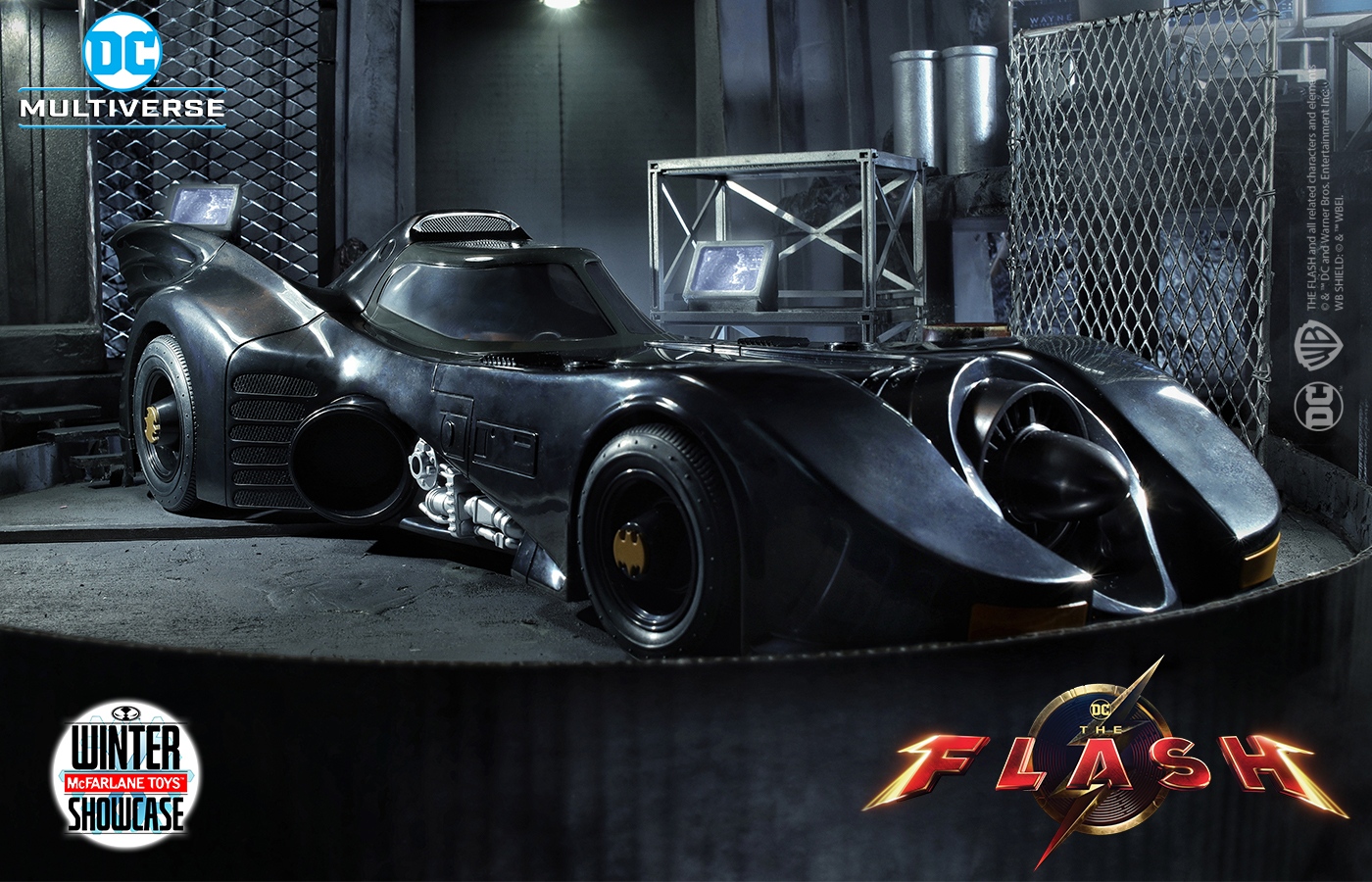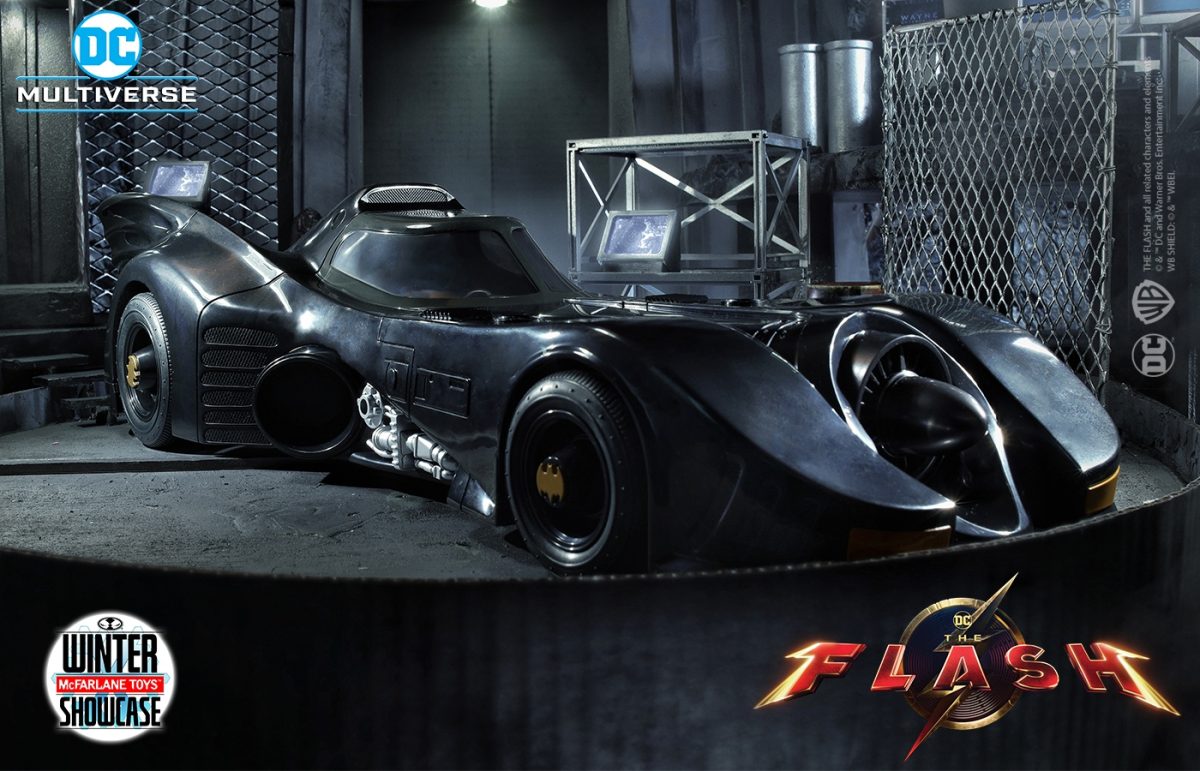 More details about the movie:
A good look at the Michael Keaton Batman and Batmobile is also revealed with the official movie action figure line from McFarlane Toys which also includes the Ezra Miller The Flash costume.
The figures also reveal the following details about the movie:
Michael Keaton Batman figure:
When Barry Allen arrives in an alternate 2013, he urgently seeks out the expertise of his friend and mentor Bruce Wayne – but the one he finds in the Multiverse is different on all fronts: older, long-retired from service as Gotham City's protector and somehow even more hardened than the billionaire superhero Barry has grown to know. With a global threat on the horizon, Bruce Wayne must decide whether he can become Batman once more.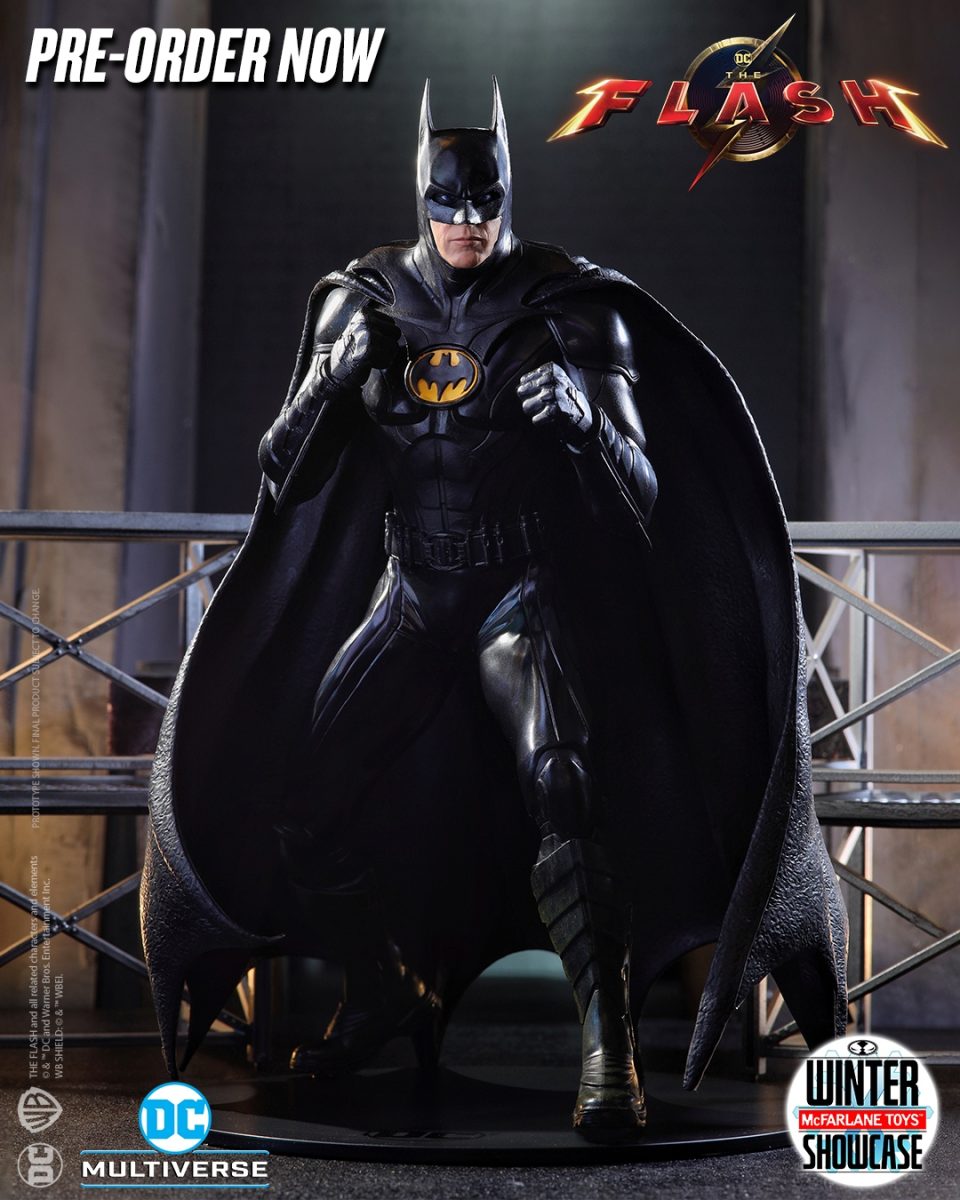 Ezra Miller The Flash figure:
After an accident empowered Barry Allen with the gift of superhuman speed, the young scientist quickly became one of Earth's most heroic defenders: The Flash. As part of The Justice League, Barry has continued to explore the limits of his powers while trying to outrun the events of his childhood. When he discovers that that he has the ability to manipulate time, The Fastest Man Alive races back to a pivotal moment in his past – only to change the future in a Multiverse of ways that he could have never imagined.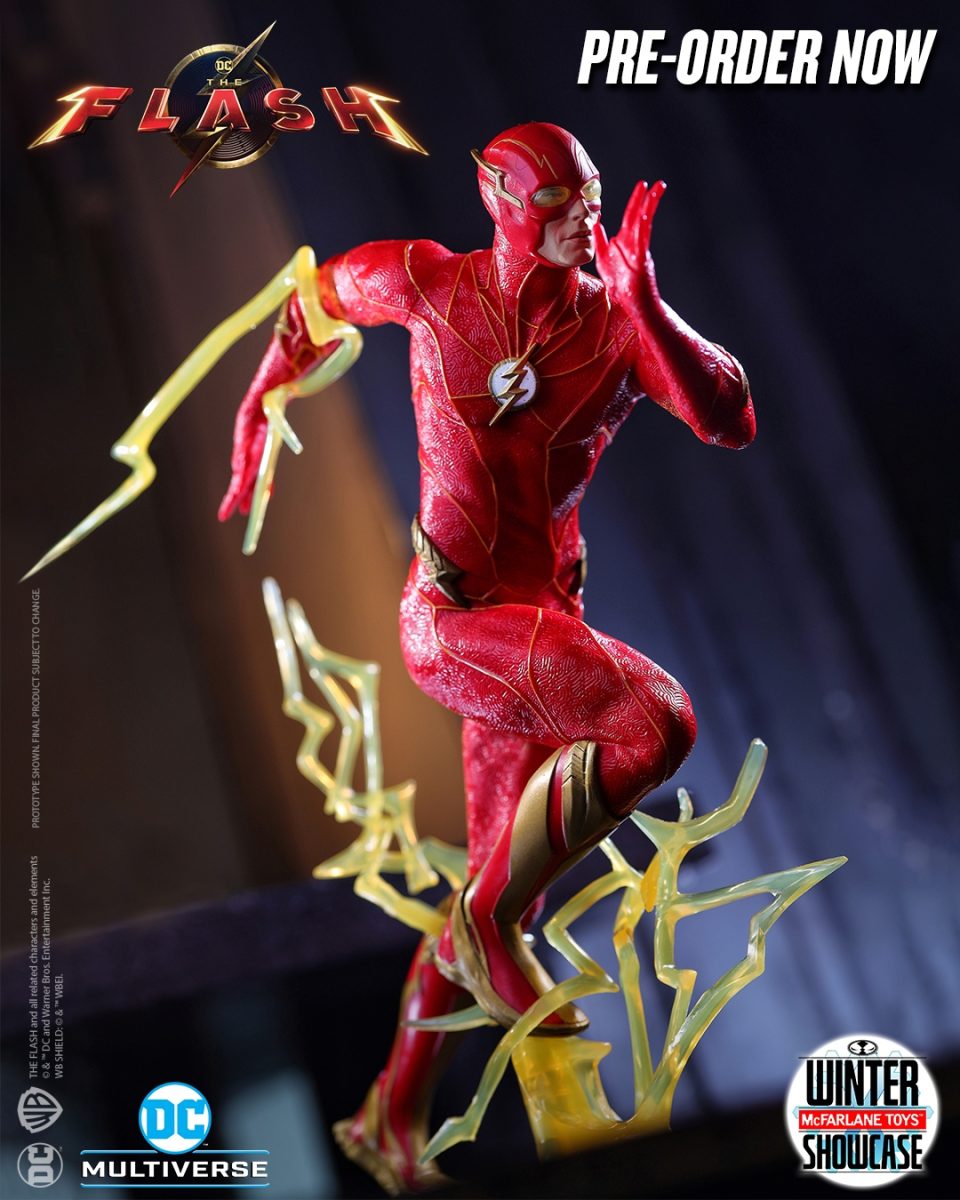 The Flash gets released June 16 directed by Andy Muschietti.