As expected, The Flash is rated PG-13, but maybe surprising is that it's for partial nudity which we are betting isn't for a look at Sashe Calle as Supergirl in her birthday suit.
The MPAA has officially given The Flash a PG-13 rating for "sequences of violence and action, some strong language and partial nudity."
Batman vs. Superman actually has a deleted nude scene featuring Ben Affleck in the shower that was cut from the movie and only revealed as part of the extended Batman vs. Superman Ultimate Cut but we see it was cut as who wants to look at Affleck's bum in a comic book movie, right?
Regarding The Flash nude scene, it likely features Ezra Miller, as director Andy Muschietti did the art for a tie-in DC Comics comic book featuring a look at Barry Allen's keister.
The cover art features Batman fighting a villain where Barry is naked bending over and changing into his costume. Since Barry is the fastest man alive, it's a wonder how anyone can see Barry in the nude, right? DC Comics ultimately chose not to release the cover for the comic, probably because it's in poor taste and all the trouble that surrounds Ezra Miller including being accused of grooming young children. Maybe the scene won't make its way into the final version of the movie?
Regardless of what the nude scene is about, good things are being said about The Flash as a friend said it's a masterpiece and Tom Cruise loves it, too. WB also has a lot of faith in the flick as The Flash will debut two months ahead of its release next month at CinemaCon, similar to how Paramount screened Top Gun: Maverick at CinemaCon which went on to make over a billion dollars at the box office.
Here is a look at the comic book featuring the nude Ezra Miller on the cover: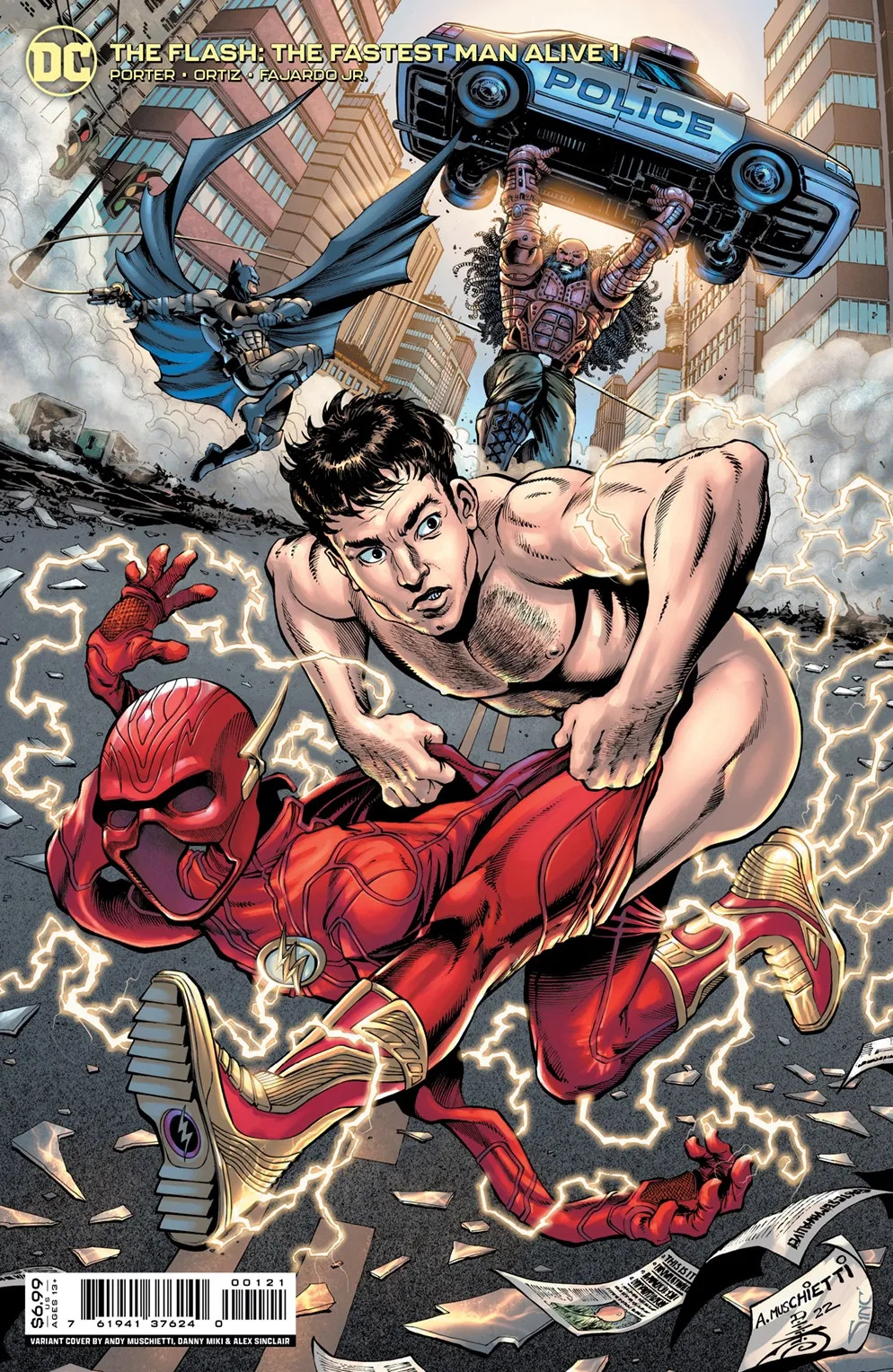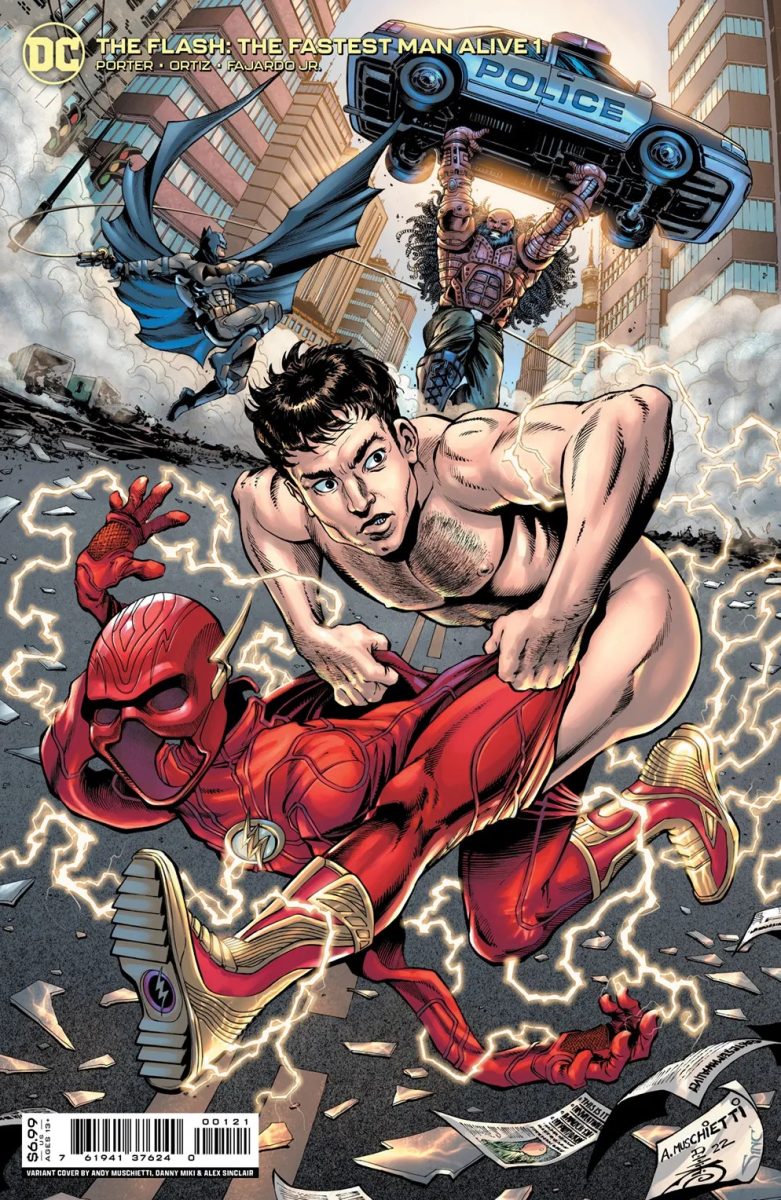 When does The Flash get released?
The Flash gets released on June 16 and also stars Michael Shannon ("Bullet Train," "Batman v Superman: Dawn of Justice"), Ron Livingston ("Loudermilk," "The Conjuring"), Maribel Verdú ("Elite," "Y tu mamá también"), Kiersey Clemons ("Zack Snyder's Justice League," "Sweetheart"), Antje Traue ("King of Ravens," "Man of Steel") and Michael Keaton.
Synopsis: Worlds collide in "The Flash" when Barry uses his superpowers to travel back in time in order to change the events of the past. But when his attempt to save his family inadvertently alters the future, Barry becomes trapped in a reality in which General Zod has returned, threatening annihilation, and there are no Super Heroes to turn to. That is, unless Barry can coax a very different Batman out of retirement and rescue an imprisoned Kryptonian… albeit not the one he's looking for. Ultimately, to save the world that he is in and return to the future that he knows, Barry's only hope is to race for his life. But will making the ultimate sacrifice be enough to reset the universe?