Industry estimates for the Terminator: Dark Fate tracking at the box office are not good, but at least the flick is said to open better than its disappointing predecessor, Genisys.
It's being said that Terminator: Dark Fate will have an opening weekend of around $35 – 45 million, which, while better than Genisys' $27 million from 2015, isn't that good for a film with a budget of around $155-$200 million, plus marketing expenses.
Worth a mention is that none of the Terminator films had huge opening weekends in the U.S., as when inflation is accounted for: T2 opened to near $60 million, T3 with over $61.3 million, and Terminator Salvation opened to $62 million for its four day Memorial Day weekend.
These numbers are a far cry from films with similar budgets, especially the superhero flicks.
T2 ended up doing well because it had legs, meaning word of mouth was big, but the other flicks petered out and settled to around a $400-500 million box office, again with the foreign gross being the major factor (though I did really like Terminator Salvation).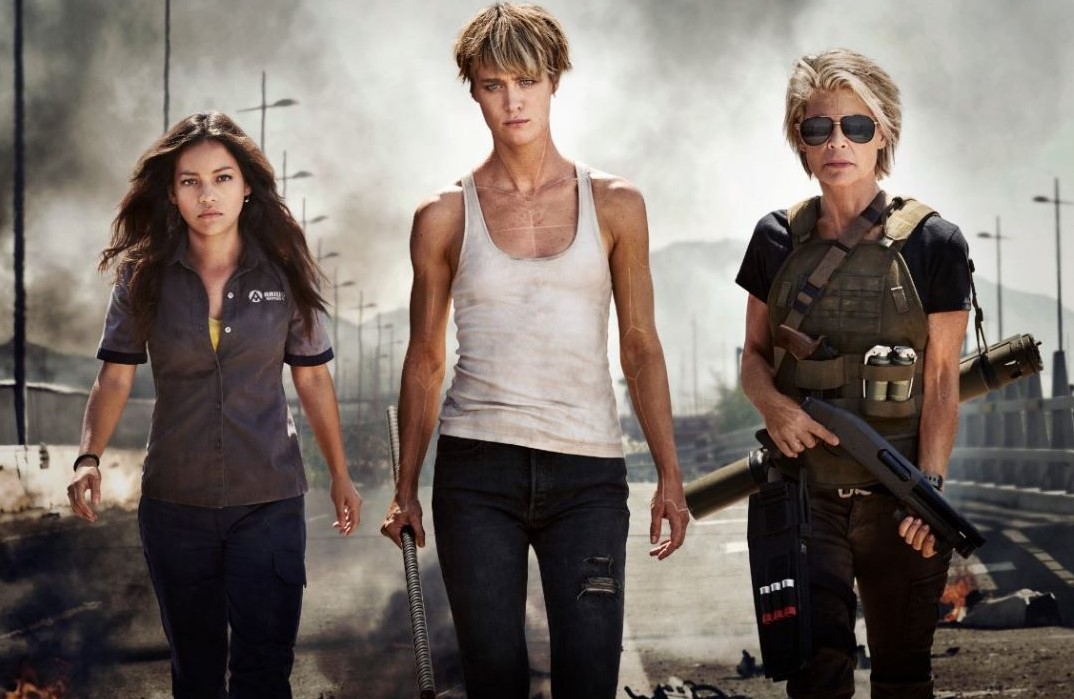 What can save Terminator: Dark Fate?
What can save Dark Fate, similar to the other Terminator movies, is that Arnold Schwarzenegger has a huge international following. The foreign gross made up over 60% of the final box office for T2-T4, with Genisys' foreign gross making up a whopping 79.6% of its worldwide gross.
Regarding why Terminator: Dark Fate could be tracking so low, the first trailer was pretty bad, it seems to be a "been there done that" flick which rehashes the first two movies' plots but replaces the male characters with female characters (more politically correct BS from Hollywood for ya), and it probably didn't help when director Tim Miller f-bombed the fans, à la Ghostbusters 2016 director Paul Feig, which ended up tanking big time at the box office.
My own thinking is that they should have made Arnold bad, a throwback to the original, though the Gabriel Luna EV-9 Endo does look BA.
Terminator: Dark Fate has a November 1, 2019 release and is R rated.
Synopsis: Linda Hamilton (Sarah Connor) and Arnold Schwarzenegger (T-800) return in their iconic roles in Terminator: Dark Fate, directed by Tim Miller (Deadpool) and produced by visionary filmmaker James Cameron and David Ellison. Following the events of Terminator 2: Judgment Day, Terminator: Dark Fate also stars Mackenzie Davis, Natalia Reyes, Gabriel Luna, and Diego Boneta.