Character posters have been released for the new Terminator: Dark Fate movie which sees Gabriel Luna revealing the name of the latest cyborg killing machine.
"EV-9 Endo. One half of the latest advancement in anti-personnel technology. @terminator #terminatordarkfate #Rev9," Luna posted on Instagram.
The poster features a version of Gabriel Luna as the new Terminator and says, "Choose your fate.
Regarding the EV-9 Endo Terminator, a wiki page describes it as:
Rev-9, an advanced Terminator sent back in time to terminate Dani Ramos, consisting of a traditional solid endoskeleton surrounded by a "skin" of mimetic poly-alloy. In contrast to the similar T-X, Rev-9 possesses the ability to separate these two components into two separate, fully autonomous Terminator units.
Fans of Gabriel Lunan can also look forward to the actor returning as Ghost Rider.
Check out the character posters below.
Terminator: Dark Fate has a November 1, 2019 release and is R rated.
Synopsis: Linda Hamilton (Sarah Connor) and Arnold Schwarzenegger (T-800) return in their iconic roles in Terminator: Dark Fate, directed by Tim Miller (Deadpool) and produced by visionary filmmaker James Cameron and David Ellison. Following the events of Terminator 2: Judgment Day, Terminator: Dark Fate also stars Mackenzie Davis, Natalia Reyes, Gabriel Luna, and Diego Boneta.
Gabriel Luna Terminator: Dark Fate EV-9 Endo poster: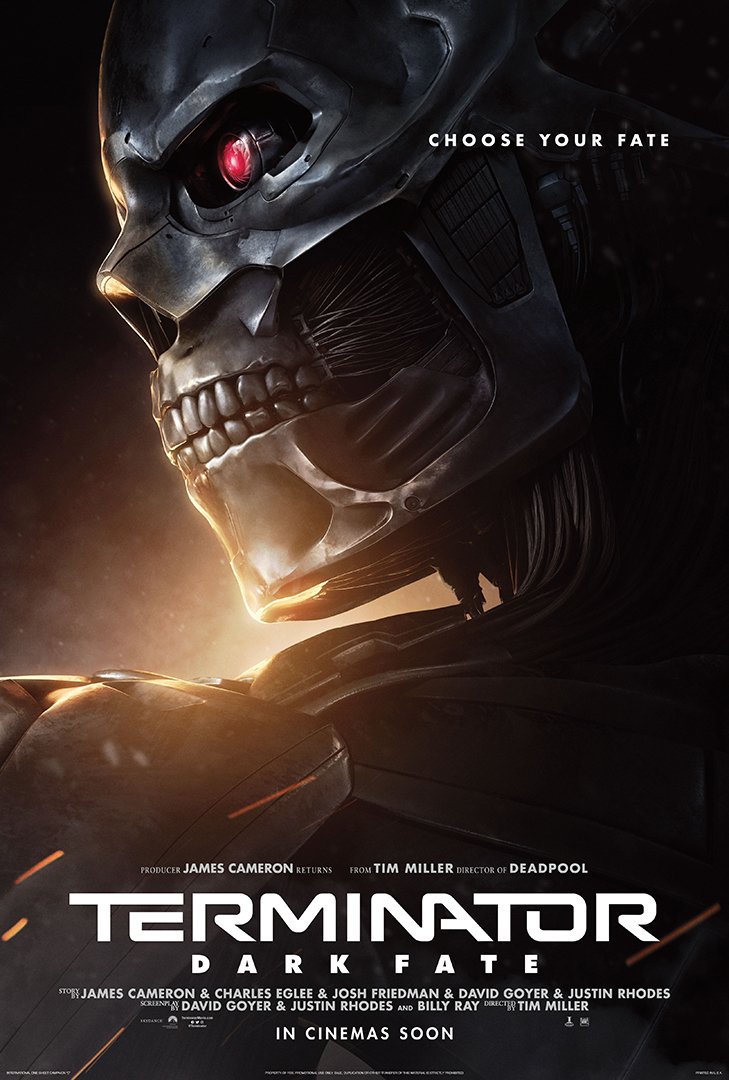 Arnold Schwarzenegger T-800: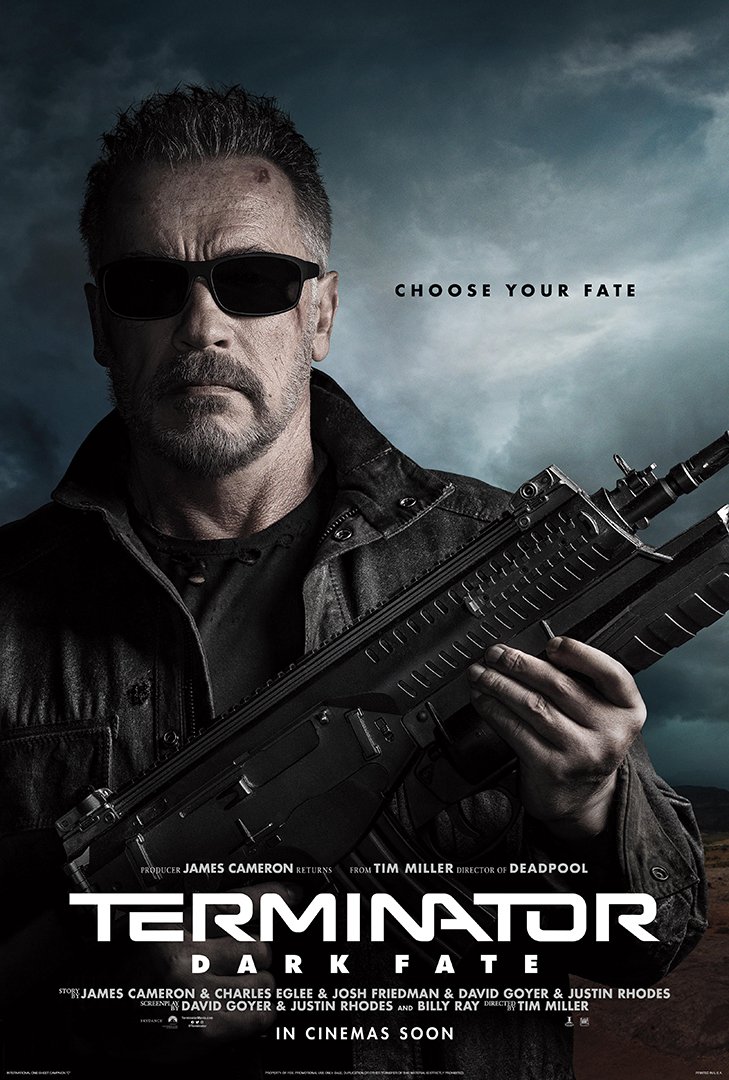 Linda Hamilton Sarah Connor: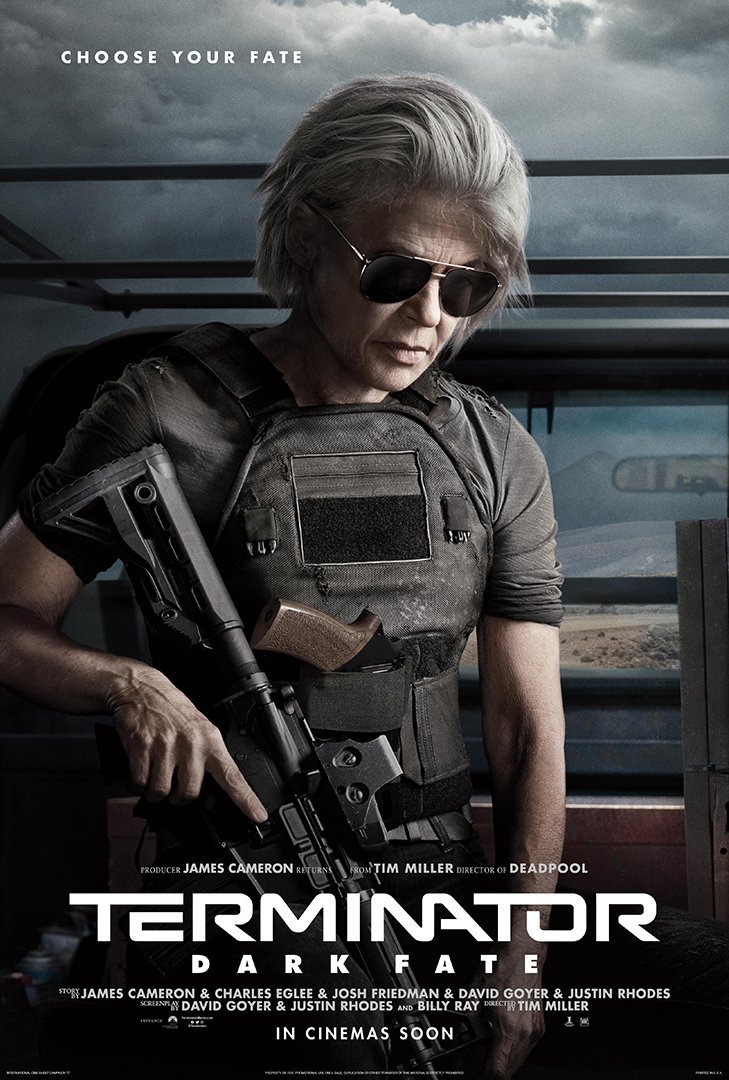 Mackenzie Davis, Natalia Reyes: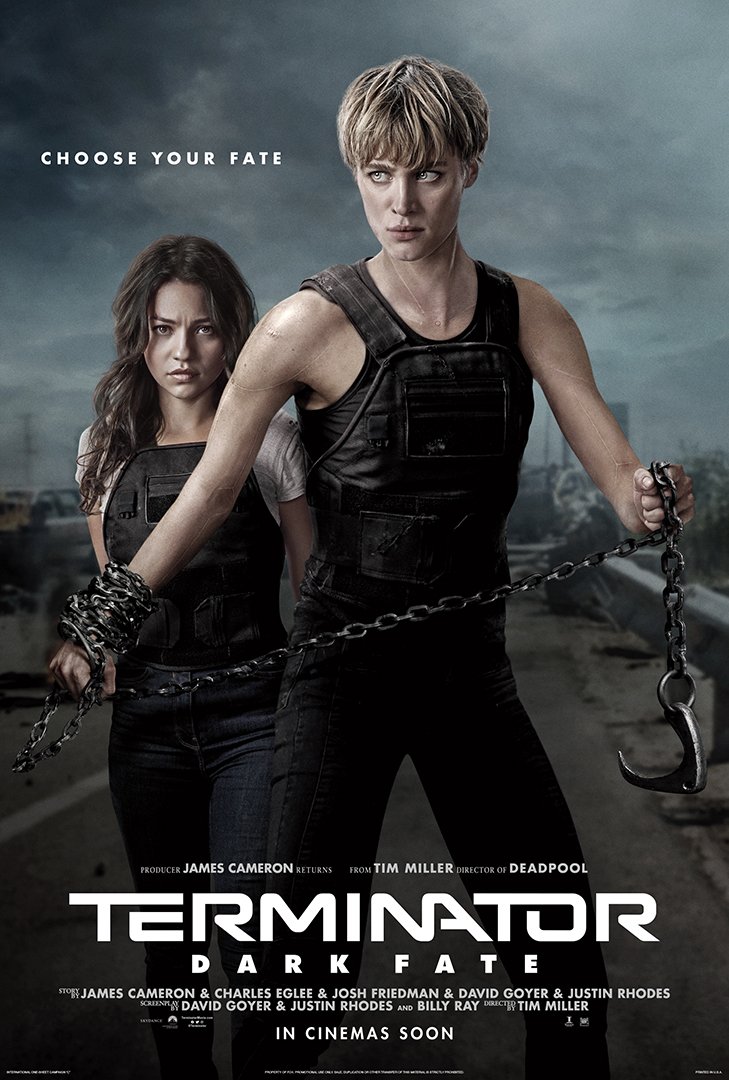 Trailer: