The DC Universe streaming service is going hard core as not only does the live-action Titans look pretty serious, but now it's learned the Swamp Thing series is going for more of a hard R-rated approach.
Producer and writer on Swamp Thing, Gary Dauberman, who is also behind hits such as IT, the Annabelle movies and The Nun, filled in Slash Film that they can get the series right as they can do a lot more seeing how it will be shown on the DC Universe app.
"This is one, when you talked earlier about the rating for The Nun, we always set out to make Swamp Thing as hard R as we could and go graphic with the violence, with the adult themes and make it as scary as possible," Gary Dauberman said. "Because we're doing it through the DC streaming service, they really pushed us, although they didn't have to push hard, for us to go as extreme as we could."
Fans of the comics will be happy with the news.
"We really took our inspiration from the Alan Moore run in Swamp Thing, this landmark I think run," Dauberman offered. "Fans of that series will know it gets pretty weird and extreme and scary. We really wanted to live up to that standard that Moore set up back in the '80s."
Dauberman continues with confirmation that the character won't simply be created through CGI, but practical effects will be used.
"Then of course it allows us, Swamp Thing himself looks incredible what Justin Raleigh and the guys over at Fractured are doing with the suit. So it's going to look amazing and less of the 'man in suit' that you've seen in the movie and the other TV show… There is a physical costume, yes."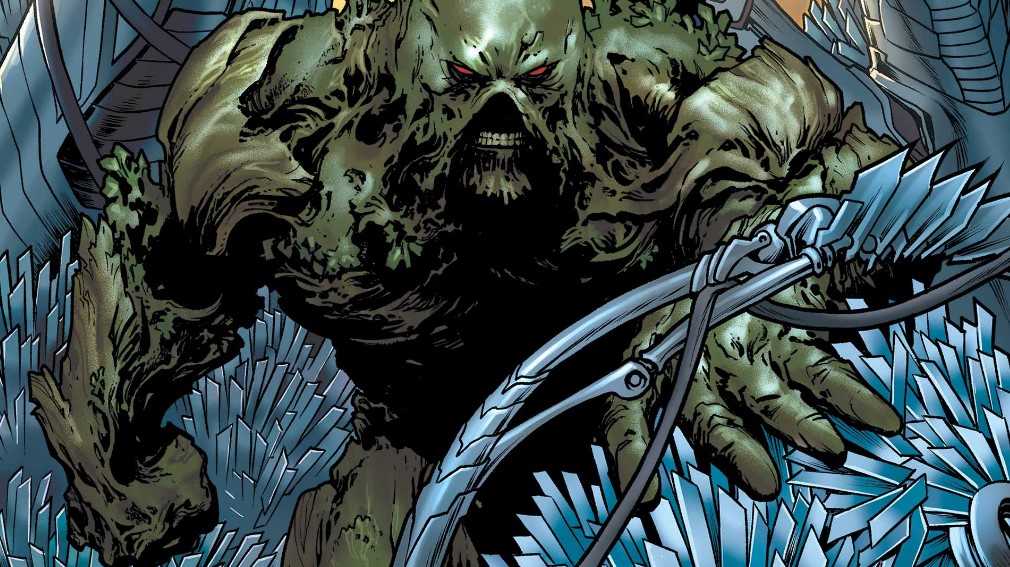 Swamp Thing
The series premiers in 2019 on the DC Universe streaminng app which launches on September 15; Titans will be available starting October 12 and premiers October 3 at the New York Comic-Con.
Casting news includes Crystal Reed as Abby Arcane, Maria Sten as Liz Tremayne, and the character of Swamp Thing has yet to be cast.
The series is being developed by Mark Verheiden, Gary Dauberman, James Wan, Michael Clear and Len Wiseman.
Swamp Thing is described as: When CDC researcher Abby Arcane returns to her childhood home of Houma, Louisiana, in order to investigate a deadly swamp-born virus, she develops a surprising bond with scientist Alec Holland — only to have him tragically taken from her. But as powerful forces descend on Houma, intent on exploiting the swamp's mysterious properties for their own purposes, Abby will discover that the swamp holds mystical secrets, both horrifying and wondrous — and the potential love of her life may not be dead after all.