Director Len Wiseman takes to Instagram to reveal a first look at the DC Universe Swamp Thing series in the form of a set image and behind-the-scenes video.
The image reveals a look at Andy Bean, who is playing Alec Holland, and Crystal Reed as Abby Arcane, with the video offering a look at the swamp.
Swamp Thing debuts in 2019 on the DC Universe app also starring Derek Mears as the monster form of Swamp Thing, Maria Sten as Liz Tremayne, Jeryl Prescott as Madame Xanadu, Virginia Madsen as Maria Sunderland, Will Patton as Avery Sunderland, with Kevin Durand playing the villain of the series, Jason Woodrue, aka Floronic Man, a brilliant but abrasive scientist who gets transmogrified super-villain into the super-villain, and Ian Ziering as Daniel Cassidy, a.k.a. the Blue Devil.
The pilot episode is co-written by Constantine, Daredevil and Ash vs. Evil Dead Executive Producer Mark Verheiden and IT movie writer Gary Dauberman, with Aquaman and The Conjuring's James Wan onboard as producer.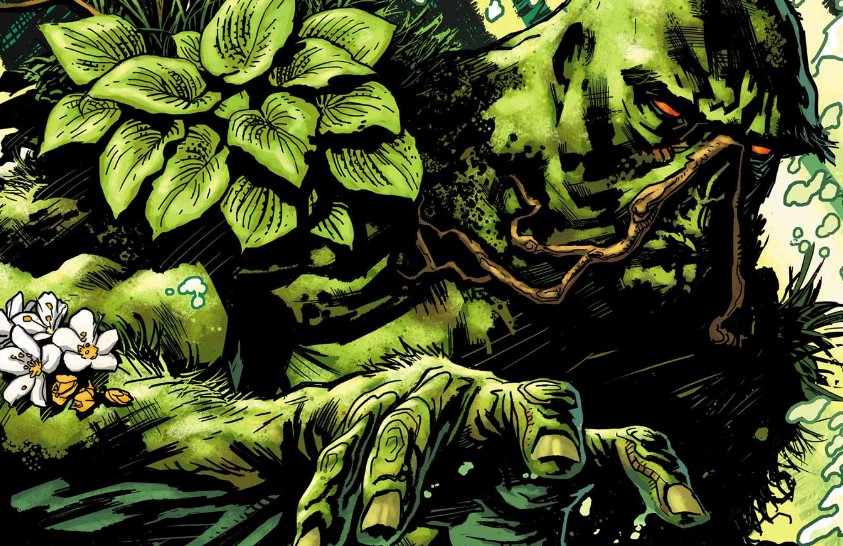 The Swamp Thing series sees Alec Holland caught in the cross-hairs when he discovers a mystery may connect to his work in the swamp. That leads him into conflict with dark forces, from which he emerges as the elemental hero known as Swamp Thing. As the monster struggles to hold onto his humanity, he must embrace what he has become in order to defend the town as well as the natural world at large.
When CDC researcher Abby Arcane returns to her childhood home of Houma, Louisiana, in order to investigate a deadly swamp-born virus, she develops a surprising bond with scientist Alec Holland — only to have him tragically taken from her. But as powerful forces descend on Houma, intent on exploiting the swamp's mysterious properties for their own purposes, Abby will discover that the swamp holds mystical secrets, both horrifying and wondrous — and the potential love of her life may not be dead after all.