Yesterday saw the premiere dates and teaser poster released, and now the first details are starting to trickle, which includes that Superman and Lois Lane will be a part of the upcoming Arrowverse crossover that introduces Batwoman.
Tyler Hoechlin is set to reprise his role as Superman for all three episodes of the crossover, which will also introduce for the first time, Lois Lane, the intrepid Daily Planet reporter, into the Arrowverse.
"We couldn't be more excited to introduce Lois Lane to the Arrowverse," Supergirl executive producers Jessica Queller and Robert Rovner said in a statement. "This dogged, determined and brave reporter will make for a strong partner to Superman and amazing addition to our universe of DC characters."
Ruby Rose is set to play Batwoman, with Lois Lane yet to be cast.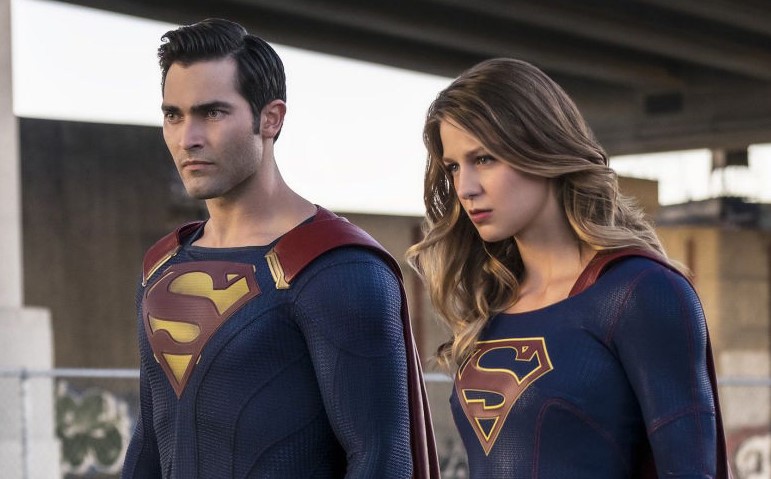 Superman
The Arrowverse crossover will also show Superman teaming with both The Flash and Arrow for the first time as well.
"To see Flash and Superman together and to be one of the guys in the suits is something I'm definitely pretty excited about," Grant Gustin told EW. "It did feel like something they would always save for the features, to be honest. But I feel like the Arrowverse has kind of been changing that stigma with the whole TV is the lesser medium. I think it kind of doesn't matter these days with the streaming and content's kind of everywhere. So, it is cool to see us kind of rise to even another level and bring all of us together for these crossovers. It's pretty epic."
The last time Tyler Hoechlin appeared as Superman was in in Supergirl's season 2 finale when Supergirl fought and defeated a brainwashed Superman in the middle of National City.
The three-night Arrowverse crossover kicks off Sunday, Dec. 9 with The Flash followed by Monday, Dec. 10 with Arrow, and concludes Tuesday, Dec. 11 with Supergirl.