Superman & Lois returns with an all-new episode this Tuesday, which continues the Bizarro storyline, the reverse form of the Man of Steel, played by Tyler Hoechlin.
To catch you up to speed, the new season kicked off with Clark having some sort of anger issues, where he would lash out unexpectedly which led him to think he was still being influenced by the Eradicator.
So Clark went to Tal-Rho and together they went to Tal-Rho's Fortress where a version of Superman's mom, Lara, told Clark it wasn't the Eradicator, but a connection to something else.
Well, that connection to something else is none other than Bizarro, as the creature was buried deep within a mountain/mine shaft in Smallville for some reason, and when Bizarro escaped, he was ticked as hell, to say the least, as both the combined might of Superman and John Henry Irons couldn't stop the reverse Superman, which also saw a team of super metahumans get decimated.
Watch promos below which features a look at Bizarro, and The CW also released a mid-season-sizzle reel for its DC shows, which also includes The Flash, Batwoman, DC's Legends of Tomorrow, and Naomi, the new DC series that follows Superman & Lois.
Here is a description of Tuesday's episode, "Tried and True":
"AMY JO JOHNSON ("FELICITY") DIRECTS – Lois (Elizabeth Tulloch) tells Clark (Tyler Hoechlin) that she and Chrissy (Sofia Hasmik) plan to do a deeper dive into the Inverse Society and Lana (Emmanuelle Chriqui) and Sarah (Inde Navarrette) try to comfort each other after the fallout at Sarah's quinceañera. Meanwhile, Jordan (Alex Garfin) notices something suspicious in Jonathan's (Jordan Elsass) book bag. Lastly, Lt. Mitch Anderson (guest star Ian Bohen "Teen Wolf") finds himself under fire for the deterioration of the department of defense's relationship with Superman. Dylan Walsh, Erik Valdez, Wole Parks, Tayler Buck also star. The episode was directed by Amy Jo Johnson and written by Max Kronick and Patrick Barton Leahy."
Superman & Lois airs Tuesdays at 8pm ET on The CW also starring Elizabeth Tulloch, Jordan Elsass, Alex Garfin, Emmanuelle Chriqui, Erik Valdez, Inde Navarrette, Wolé Parks, Dylan Walsh, Sofia Hasmik, and Tayler Buck.
Superman & Lois Bizarro: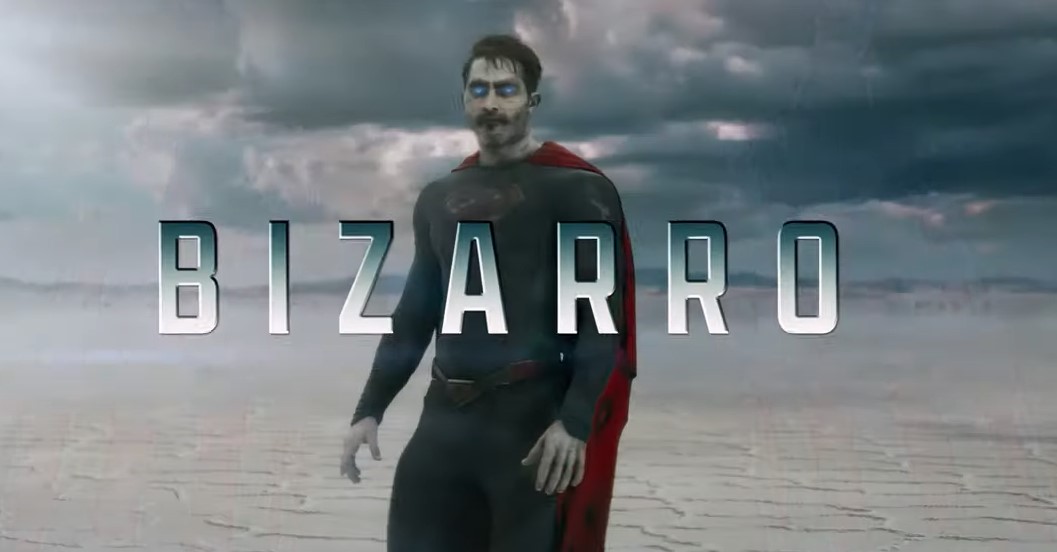 The CW DC Mid-Season Sizzle 2022: