A batch of new rumors about the plot of James Gunn's Superman: Legacy interestingly enough sound a lot like Dwayne Johnson's Black Adam movie, which is currently the top-grossing DCEU film in five years.
The info once again comes from YouTuber Grace Randolph who has not only butted heads with Gunn in the past, but also previously went over how James Gunn wants to take the DCU in a different but similar direction than Dwayne Johnson and Black Adam, as Johnson as his team wanted to take over DC films.
The latest regarding Superman: Legacy is Grace Randolph is claiming the movie follows a conflict in the Middle East where Superman wants to stop it in one way, but the other heroes disagree.
She also claims that Lex Luthor is trying to negotiate peace in his own way.
Recently also saw James Gunn basically shoot down claims that The Authority is in Superman: Legacy.
Randolph says that was a clever misdirect by James Gunn (I wanted you guys to watch out for Gunn putting out fake info) and claims that instead of The Authority, that it's a JSA-type team or the actual JSA.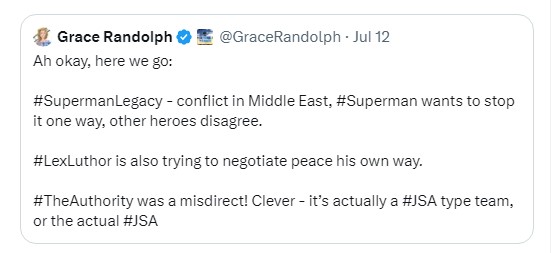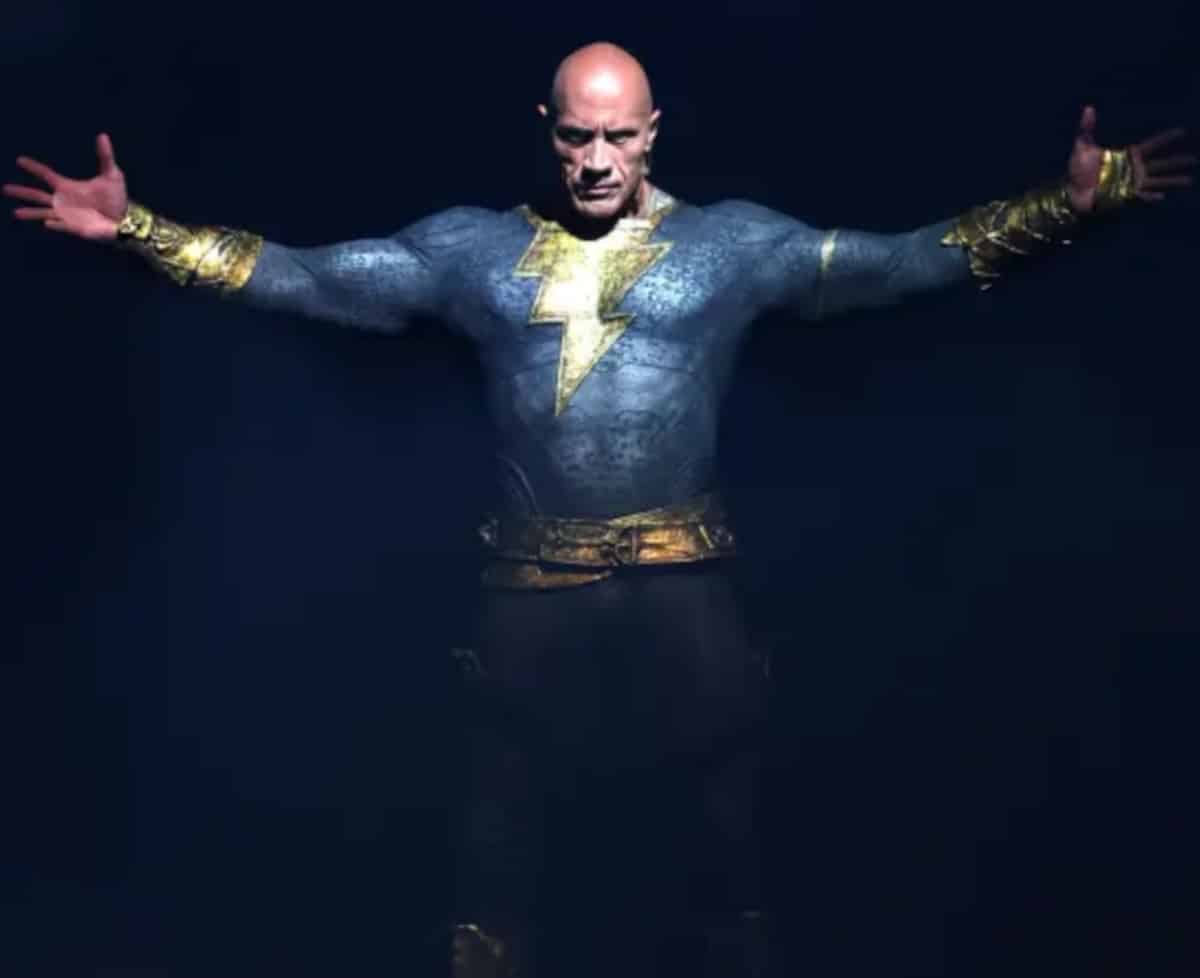 James Gunn borrowing from Dwayne Johnson?
So if you saw the Black Adam Dwayne Johnson movie (I liked it), the flick features Black Adam dealing with an outside threat inside of his home country of Kahndaq, Egypt (the Middle East) where the Justice Society shows up.
Yeah, that sounds a lot like Grace's description of Superman: Legacy.
The cast for Superman: Legacy includes David Corenswet as Superman and Rachel Brosnahan as Lois Lane. So if this info is legit, it sounds like some sort of war breaks out in the Middle East, and Superman responds. But so does the JSA which consists of Isabela Merced as Hawkgirl, Edi Gathegi as Mister Terrific, and Nathan Fillion as Green Lantern Guy Gardner, along with Anthony Carrigan As Metamorpho. However, Superman and the JSA butt heads or even clash over how Superman intends to handle things.
Again, this sounds pretty much exactly like Black Adam, where Black Adam is swapped out for the David Corenswet Superman.
Dwayne Johnson's version of the JSA included fan-favorite Pierce Brosnan as Dr. Fate, Aldis Hodge as Hawkman, Quintessa Swindell as Cyclone (Johnson wasn't allowed to use Hawkgirl), and Noah Centineo as Atom Smasher.
So for Superman: Legacy it more or less seems James Gunn is replacing Johnson's choice of actors and characters for the JSA with his own that are basically the same.
Superman: Legacy flies into theaters on July 11, 2025.