DC gave its fans a Christmas present yesterday offering up a full reveal of the Man of Steel suit for the J.J. Abrams Superman: Flyby movie that never happened.
The suit is shiny, skin tight and all blue with the familiar red and yellow "S" shield on the chest. Actors said to be up for the titular role in Superman: Flyby includes Jason Behr, Michael Cassidy, Supernatural's Jared Padalecki, Ashton Kutcher, Justin Timberlake, Josh Hartnett, Jude Law, Paul Walker, Brendan Fraser, David Boreanaz, Victor Webster, James Marsden, Matt Bomer and Henry Cavill.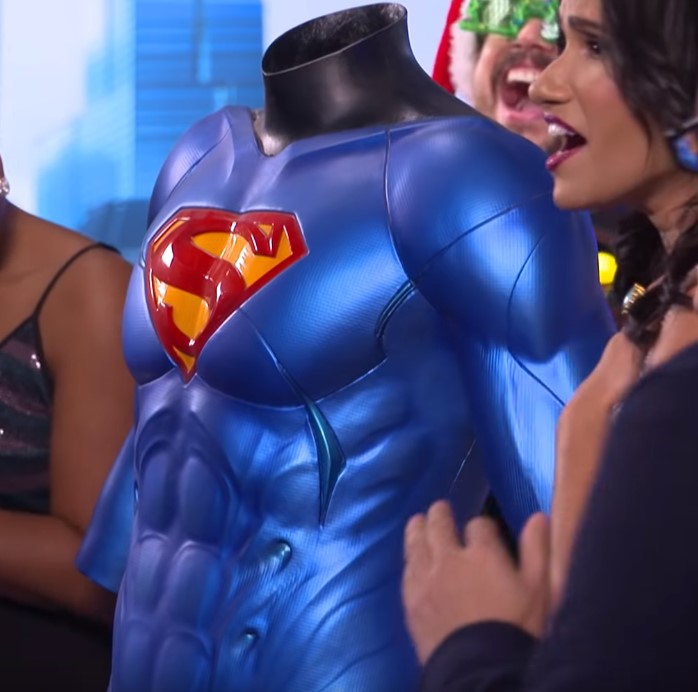 An image previously surfaced online of Henry Cavill wearing the Superman: Flyby suit back from 2004, where the English actor was only 21-years-old. WB obviously kept their eye on Henry Cavill for a long time as Zack Snyder cast him for the 2013 Man of Steel movie.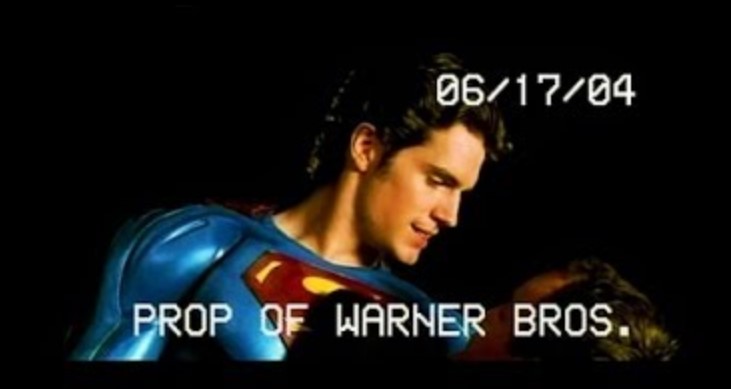 Amy Adams has also been a long time favorite to play Lois Lane as she actually screen-tested with Matt Bomer for Superman: Flyby, and she also tested for Superman Returns. Speaking of the latter, Brandon Routh also wore the Superman: Flyby suit in a screen test.
Regarding what happened with Superman: Flyby, it is a long story, but J.J. Abrams first wrote a wild script back in 2002 that would have required an obscene budget. The movie dealt with a different origin and story for Superman, including that he wasn't sent to Earth to escape the destruction of Krypton, but to escape his evil uncle. The script also saw Jor-El visit Earth previous to sending Kal-El; Pa Kent having a heart attack and dying upon first hearing the news of his son doing an act as Superman; Lex Luthor as a CIA agent investigating UFO's who turns out to be a sleeper Kryptonian agent (with all the powers of Superman); Krypton surviving; the death and return of Superman, and lots more.
Brett Ratner was going to direct with Christopher Reeve onboard as a consultant; Reeve wanted Smallville's Tom Welling for the role. Ratner eventually left with McG taking over, but McG left, which saw Abrams want to direct, but WB ended up going with Bryan Singer's version, and Superman Returns was released in 2006.
Additional roles for Superman: Flyby saw Kerri Russell as a possible Lois Lane along with Scarlet Johansson; Robert Downey Jr. as Lex Luthor, with other possibilities including Johnny Depp and Ralph Fiennes; Shia LaBeouf as Jimmy Olsen; Christopher Walken as Perry White, and Anthony Hopkins as Jor-El.
Note: The DC video above offers the suit is actually for Nicolas Cage in Superman: Lives, but Cage screen-tested with what looks to be two different versions of the suit. It's possible the above suit in the video could have been the base-suit for Nicolas Cage in Superman Lives as well as the Superman: Flyby suit. They could have used the blue suit underneath and changed the shield, belt and various parts for the different movies. Superman Lives was the movie in the late '90s from Kevin Smith: