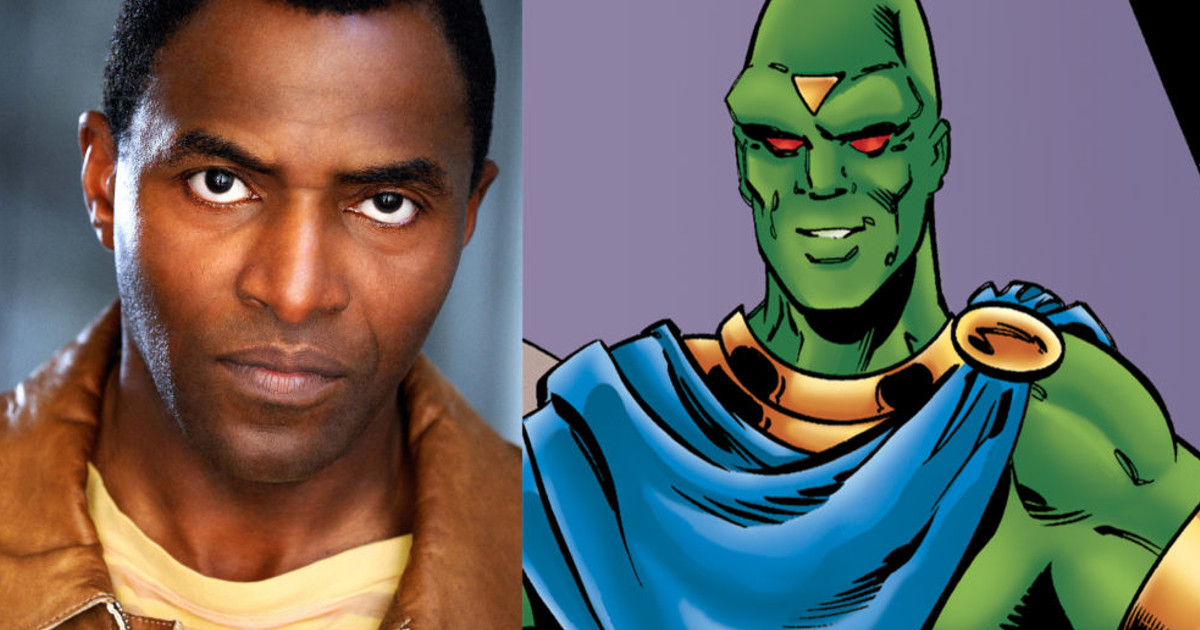 Comic-Con sees new actors and characters coming to Supergirl Season 3.
WB put out the official announcement, and you can watch the Supergirl Season 3 Comic-Con trailer below.
Info:
DC CHARACTERS TO VISIT NATIONAL CITY FOR SEASON THREE OF SUPERGIRL
Executive Producers and Cast Introduce New Characters at Saturday's Comic-Con Panel
Adrian Pasdar (Heroes), Carl Lumbly (Alias), Yael Grobglas (Jane the Virgin) and Emma Tremblay (Elysium) Join for Season 3
Twitter Pitch: Adrian Pasdar, @CarlLumbly, @yaelgrobglas and Emma Tremblay join season 3 of @TheCWSupergirl http://bit.ly/2vDOkqT #WBSDCC #Supergirl
BURBANK, Calif. (July 22, 2017) — "A Martian, two villains and a young lady walk into a bar in National City…" Although it sounds like the setup for a Comic-Con–inspired joke, it's actually the latest casting news from Supergirl's panel Saturday, July 22. Fans not only learned more about the emerging threat from DC Worldkiller Reign (Odette Annable), but also were introduced to a few more characters poised to cross paths with Supergirl in season three.
· Adrian Pasdar (Heroes, Colony, Marvel's Agents of S.H.I.E.L.D.) will play the charismatic capitalist Morgan Edge, a ruthless real estate developer who will stop at nothing to get what he wants (and what he feels he deserves). The DC villain's big plans for National City instantly put him at odds with Supergirl (Melissa Benoist) and Lena Luthor (Katie McGrath).
· Carl Lumbly (Alias, Southland, The Cure for Wellness) embodies the classic DC character M'yrnn J'onzz, the father of J'onn J'onnz, the Martian Manhunter (David Harewood). A pacifist religious leader on Mars, M'yrn pushes his son in unexpected ways. Actor Lumbly is no stranger to the J'onzz family, as he's voiced the Martian Manhunter on the Justice League animated series.
· Yael Grobglas (Jane the Virgin, Reign) portrays DC character Psi, a psychic villain who uses people's own minds against them. Psi's agenda puts her on Supergirl's radar, and their meeting will affect the Girl of Steel in surprising ways.
· Emma Tremblay (Elysium, The Judge, The Giver, Wayward Pines) plays Ruby, a smart, independently minded National City kid who's fascinated by Supergirl and ends up in jeopardy because of it.
Supergirl returns for its third season Monday, October 9, at 8/7c on The CW. Based on the DC characters created by Jerry Siegel and Joe Shuster, the series is executive produced by Greg Berlanti, Andrew Kreisberg, Sarah Schechter, Robert Rovner and Jessica Queller. Supergirl is produced by Berlanti Productions in association with Warner Bros. Television.