Superboy is coming to Titans Season 2 who will be played by Australian newcomer Joshua Orpin.
The character is officially described as: Superboy, aka Conner Kent, is the angsty teenager of steel searching for purpose and the truth about his past. While looking for answers, he crashes into the world of the Titans where he finds an unlikely home and surrogate family as well as revelations that carry more complications than he ever bargained for.
Superboy was first teased in the Titans Season 1 post-credit scene along with Krypto which took place within Cadmus Laboratories (watch below). Details for Titans Season 2 include that the character is based on the clone created from the DNA of Superman and Lex Luthor in the comics, though his origin is likely to be tweaked for the series.
Josh Orpin is known for The Blake Mysteries: Ghost Stories, movies like The Neon Spectrum and plays such as The Tempest and A Midsummer Night's Dream for The Australian Shakespeare Company.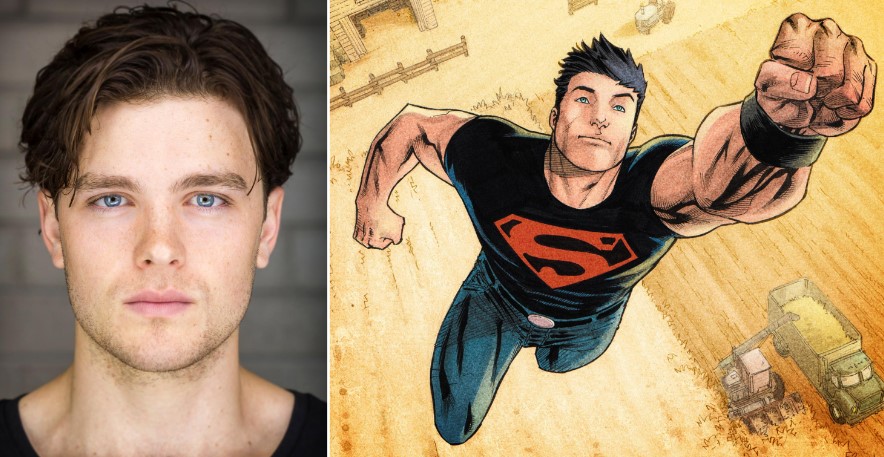 Titans Showrunner/executive producer Greg Walker previously told EW.com the following about Superboy:
Was it always the plan to end the season with that end-credit scene introducing Conner Kent, a.k.a. Superboy, and Krypto?
It wasn't totally planned from day one — or maybe it was in [Geoff Johns and Akiva Goldsman's] heads, but they didn't tell me. It definitely wasn't something that we thought of until the very end. I think we knew that would be a direction that would be exciting for the fans and a tease that would be interesting for us as well, and that was the best spot to put it in.

Titans has given us slightly altered takes on all of these characters so far. What can we expect from the show's interpretation of Conner Kent in season 2?
It's still brewing. What I can say is that we still want to take the same dimensionalized and psychologically grounded approach that we do with the other characters and apply that same pressure to Conner Kent and see what shakes out when you put a character like that through that test. You know, questions of identity, questions of powers, questions of your place in the universe. These are all questions that are interesting for any kind of Superman character, and are really interesting for Conner.
Check out the post-credit scene: