James Gunn is filming The Suicide Squad in Panama where set images and video may hint at Bane and reveal Joel Kinnaman and more from Margot Robbie.
Joel Kinnaman returns as Rick Flag from the first Suicide Squad movie where a fan has posted an image on Instagram with the actor in Panama.
Joel Kinnaman in Panama for The Suicide Squad:
Margot Robbie returns as Harley Quinn For James Gunn's The Suicide Squad
Regarding Margot Robbie, earlier saw our first look at the fully clothed Harley Quinn actress along with director James Gunn in Panama.
Additional images and video have surfaced of some sort of action scene said to involve Harley Quinn as well as a scene taking place at a Cathedral, possibly involving a militia, an army of some sort, or maybe even a cult (more on that below). A fan also snapped a pic of what looks to be Margot Robbie's wardrobe for Harley Quinn as it is said Harley's dresses are featured in the middle of the rack.
The local fans on social media are further stating that James Gunn is filming scenes in Panama that take place in a fictional DC Comics city, which may hint at Bane (where is Dave Bautista right now?) or the Kobra Cult.
The fans are stating a flag that is used for filming all-around set is from either the DC Comics fictional city of Santa Prisca, which hints at Peña Duro prison where Bane group up, or Corto Maltese, which hints at the use of the Kobra Cult who in DC Comics canon are considered enemies of the Suicide Squad.
Corto Maltes has also been mention in the 1989 Michael Keaton Batman movie, Smallville and on Arrow.
See below.
The Suicide Squad gets released on August 6, 2021.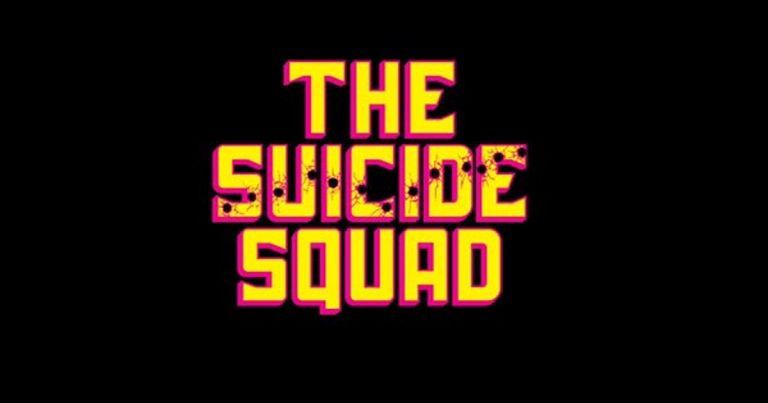 The Suicide Squad set images, video:
Margot Robbie saindo do set de #TheSuicideSquad— disfarçada. pic.twitter.com/H1gCLbcLZZ

— DCVERSO (@Centraldcnauta) February 13, 2020
As cenas da margot não consegui ver muito porque foram gravadas dentro de lugares tipo a catedral, foi uma gravação mais fechada. Já as cenas que eu assisti de perto depois que me liberaram foram como se fossem cenas de uma milícia comemorando alguma coisa. pic.twitter.com/Cqa42LVILJ

— ✨ Larissa Carvalho ✨ (@LarissaCarvalo) February 13, 2020
Tem alguém traje familiar para vocês aqui? #TheSuicideSquad— https://t.co/4vusBhSULk

— DCVERSO (@Centraldcnauta) February 13, 2020
Temos quase certeza de qual país é esse.

Ele aparece muito nas HQs da DC Comics, mas não lembramos o nome.

Alguém pode verificar o nome? Isso pode nos dar algumas dicas do que esperar de #TheSuicideSquad— https://t.co/8CxjJsTLm2 pic.twitter.com/uRxfgsrL1F

— DCVERSO (@Centraldcnauta) February 13, 2020
Ok. #TheSuicideSquad— do @JamesGunn se passará ou em Corto Maltese ou em Santa Prisca.

Aliás, Santa Prisca é conhecida por sua prisão, Peña Duro, local onde o Bane cresceu e também é onde fica localizada o Culto de Kobra. pic.twitter.com/DvYNH3W9fM

— DCVERSO (@Centraldcnauta) February 13, 2020
Foto postada nos stories da Alice Braga.

No set de #TheSuicideSquad— no Panamá. pic.twitter.com/rs5kFDPCdk

— DCVERSO (@Centraldcnauta) February 13, 2020