Rumors offer a Star Wars Mandalorian MMO video game is in development from the studio behind the popular Elder Scrolls game.
The rumors come from what sounds to be legit sources as one source backs up the other in regards to the following video game rumors which also include Elder Scrolls VI, Quake, and Fallout.
Regarding the Star Wars Mandalorian MMO (massively multiplayer online game) video game rumor, it's claimed the game is in development at ZeniMax Online Studios, which developed Elder Scrolls.
Checking the company's website, ZeniMax Online Studios does tease "kickass new projects," and a new "AAA IP," so maybe it's the Star Wars Mandalorian MMO game.
"OUR NEXT AAA GAME IS IN DEVELOPMENT!" states ZeniMax Online Studios. "We've learned a lot bringing the world of The Elder Scrolls to life, and it's time for us to take those lessons and build a new AAA IP. The vision for our next game is grand in every sense of the word, and that's why we're developing a new engine to support the needs of the project and studio. Because we're in early pre-production, this is the perfect time to join us and make your mark on an incredible new project."
An MMO game featuring Mandalorians would be pretty sweet as players would be able to suit up, battle, and play as Mandalorians. Recall those cool scenes from the Disney Plus series featuring the Mandalorians coming to the aid of Mando but put that in game form where everybody can battle — the potential could be awesome if they do it right.
Check out the rumors below.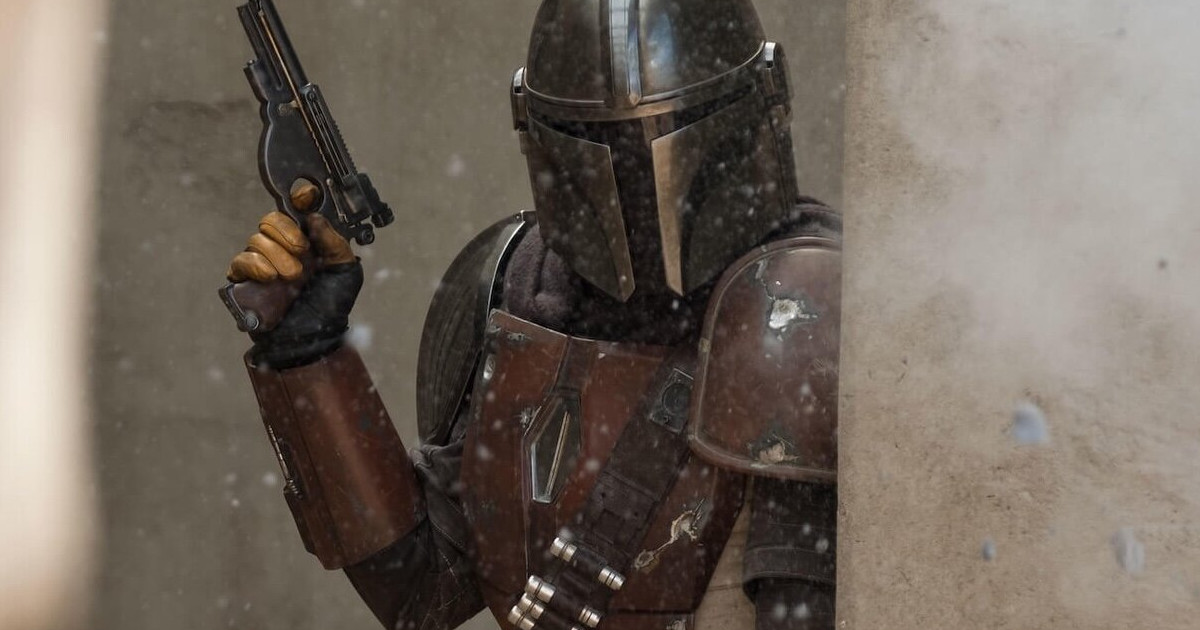 Video game rumors include Elder Scrolls, Mandalorian MMO, Quake reboot, Fallout:
– PvPvE game in dev at Roundhouse that may surprise you
– TES VI set in Hammerfell
– TES VI will have a political system
– Betrayals, marriage and factions matter in TES VI
– No dragons in TES VI
– TES VI in full dev, early stages
– Target release is 2025-26
– BGS Austin and Montreal working on Spyteam
– Mando MMO at Zenimax Online
– Quake reboot in talks
– TES and Fallout remasters via inXile
– Xbox shifting resources to assist Bethesda with massive workloads
– TES potential 4x strategy game
Bethesda stuff I'm hearing from an anonymous source, please take this with a grain of salt, don't claim it as an inside statement from me:

– PvPvE game in dev at Roundhouse that may surprise you
– TES VI set in Hammerfell
– TES VI will have a political system
(Tweet continued)

— SKULLZI —- (@SkullziTV) April 26, 2022
– Betrayals, marriage and factions matter in TES VI
– No dragons in TES VI
– TES VI in full dev, early stages
– Target release is 2025-26
– BGS Austin and Montreal working on Spyteam
– Mando MMO at Zenimax Online
– Quake reboot in talks
– TES and Fallout remasters via inXile

— SKULLZI —- (@SkullziTV) April 26, 2022
– Xbox shifting resources to assist Bethesda with massive workloads
– TES potential 4x strategy game

REMEMBER – These are from a credible anonymous source but I haven't personally verified it yet. These are NOT my inside statements, I am just reporting on what I hear.

— SKULLZI —- (@SkullziTV) April 26, 2022
If it helps, Skullzi's ES6 info aligns *almost* perfectly with everything I've been told about it. Except the dragon stuff. That hasn't been mentioned to me.

Also got the Remasters confirmed to me just now

Good to see others hearing about Quake Reboot and Project Wyrmwood too https://t.co/i7k617iFke

— Nick (@Shpeshal_Nick) April 27, 2022