Star Wars leaks reportedly from a disgruntled and fired Disney employe reveal a Mark Hamill Jedi animated series in development in addition to possible other projects from LucasFilm.
According to the leaks, which look to have been posted to 4Chan (note: The Last Jedi 4Chan leaks were correct), Disney and LucasFilm have plans for the following Star Wars projects.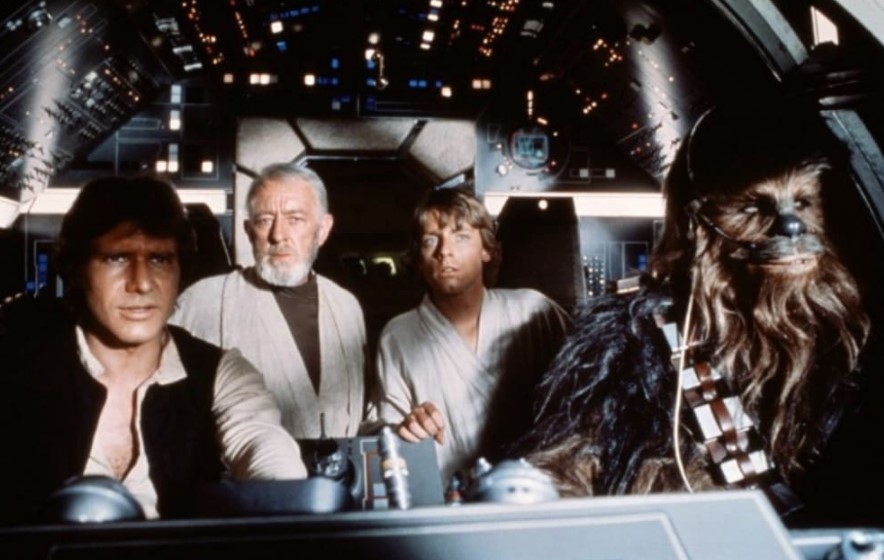 Star Wars leaks:
• The Mandalorian Season 2 (already confirmed for Fall 2020, with additional rumors offering several established characters from the Skywalker saga movies will make appearances during the show's second season).
• The Ewan McGregor Obi-Wan Kenobi Disney Plus series is said to be titled "Old Ben," with additional rumors offering that a young Luke Skywalker is being cast.
• The Rogue One prequel series starring Diego Luna back as Cassian Andor is said to be on hiatus; the scripts are written but the "Old Ben" Kenobi show is being given priority.
• Clone Wars Season 7 (gets released February 2020), with a potential Season 8.
• Star Wars Detours, an unaired American CGI-animated comedy series, may or may not eventually be released as LucasFilm is still sitting on it.
• Originally Trilogy Archival Editions, restored versions of the Original trilogy; there is a lot of legality surrounding release it, but it's planned to be released eventually.
• The Game of Thrones creators who bailed is said to have been developing an Old Republic film trilogy, with Disney now searching for new directors.
• A Broadway musical is in development said to follow Rey after the events of Rise of the Skywalker titled Echos of the Future.
• Rian Johnson is said to be still involved with LucasFilm and hasn't gotten the boot as his new Star Wars trilogy, said to have the working title "Offspring of the Jedi," was dependent on the success of Rise of the Skwalker. It's claimed that Rian Johnson's new trilogy actually hinged on the critical success of The Rise of Skywalker, which was Johnson's ultimatum to see if he's really hated by the fanbase or it's the STs characters and seeing itself that the fanbase hates.
• The Glare of Thrawn, a new standalone movie has just been greenlit, but projects like this always fall through, so it may or may not happen.
• Project Luminous, a multimedia project covering multiple books and comics that takes place after Episode 9 is in development.
• A new Electronic Arts video game with Jedi: Fallen Hope is in development.
• Dave Filoni is developing a new Star Wars animated series, New Jedi Order, which follows Luke Skywalker building his new Jedi Order, and that they want Mark Hamill to return and voice Luke.