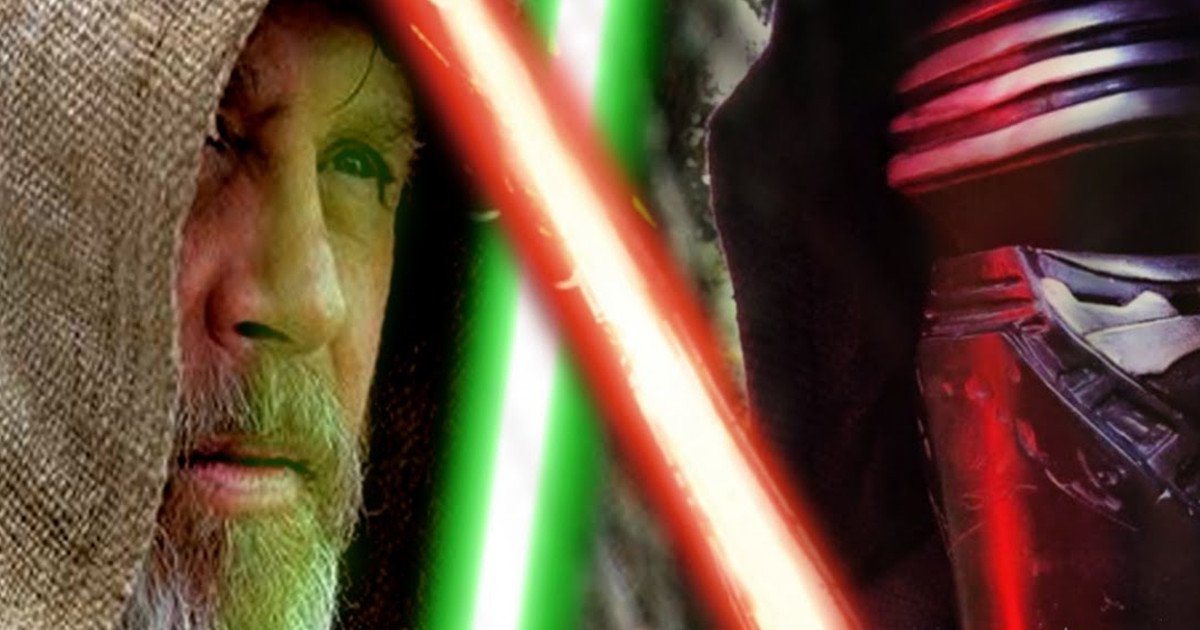 As we get closer to next month's D23 Expo, which will most likely see new Star Wars: The Last Jedi and possibly Han Solo footage revealed, marketing and promotion for the films is beginning to pick up.
Earlier saw new Star Wars: The Last Jedi images and new footage, and now a list of toys has hit the net hinting at potential spoilers.
It should probably be noted that since these are just toys that it doesn't necessarily mean they will be a part of Star Wars: The Last Jedi or that the descriptions mean exactly what they say–but some of them are rather interesting.
• A toy is titled "Star Wars E8 Projectile Lightsaber" and is listed at costing around $70. Is this a new lightsaber for Star Wars: The Last Jedi that features some sort of lightsaber that can perhaps shoot a laser? Or some type of combo blaster (similar to the Ezra Bridger Lightsaber Blaster)?
• Another toy is listed as a "Star Wars E8 Spinning Lightsaber" and costs $80. This also sounds similar to previous toys with the Grevious spinning lightsaber, the Inquisitor lightsaber and the Blade Builders lightsaber.
• There is the "Star Wars E8 Rp Choose Your Path Lightsaber," again around $80, which we can guess means either choosing the Dark Side or the Light.
• The most expensive toy listed is the "Star Wars E8 Delta" and "Star Wars E8 IP Deluxe Delta 1" both costing almost a whopping $200.00. I don't have any guesses as to what they could be other than some really cool play set.
Other interesting items include:
• Star Wars E8 Victor 1 Elec Lightsaber
• Star Wars E8 Hero Series Tango White
• Star Wars E8 Hero Series Foxtrot Grey
• Star Wars E8 Rp Electronic Lightsaber Assortment
• Star Wars E8 Mask Assortment
• Star Wars E8 Hs Hero Series Electr Fig Assortment Star Wars E8 Class A Creature And Droid
"Victor," "Tango" and "Foxtrot" look to be placeholders so as to not specifically spoil anything.
The information comes from a wholesale site out of the Netherlands, spotted by Redditors.
"Star Wars: The Last Jedi" has a December 15, 2017 release directed by Rian Johnson starring Daisy Ridley, Adam Driver, Carrie Fisher, Mark Hamill, Domhnall Gleeson, Oscar Isaac and Benicio Del Toro.