Gina Carano, a star on the Star Wars Disney Plus series, The Mandalorian, fires back against trans bullies and social justice activists on social media.
The actress who plays Cara Dune on The Mandalorian and is a former mixed martial artist has been harassed for months by trans bullies on social media, which has now seen her respond and trend on Twitter over not putting "pronouns" in her Twitter bio, and instead, changing her Twitter name to "Gina Carano beep/bop/boop."
"They're mad cuz I won't put pronouns in my bio to show my support for trans lives," Carano tweeted in response to being asked about why the "woke" world is mad at her. "After months of harassing me in every way. I decided to put 3 VERY controversial words in my bio.. beep/bop/boop I'm not against trans lives at all. They need to find less abusive representation."
Checking out the top tweet for "Gina Carano" trending reveals more of the bullying from the trans and SJW community as Carano is called all kinds of names including that she is transphobic, disgusting, and they want Disney to fire not only Carano but Rosario Dawson as well who is going to play popular Star Wars character Ahsoka Tano in Season 2 of The Mandalorian.
"I don't think trans people would like all of you trying to force a woman to put something in her bio through harassment & name-calling EVERYDAY for MONTHS. Such as 'Racist,' 'Transphobe,' 'Bitch,' 'Weirdo,' 'I hope you die,' 'I hope you lose your career,' 'your fat, you're ugly,'" tweeted Carano. "Maybe they should be mad at the mockery so many of you made of them. I sure would be, if I were them. Maybe wiping the slate clean without the hate speech towards others isn't a bad idea at this point."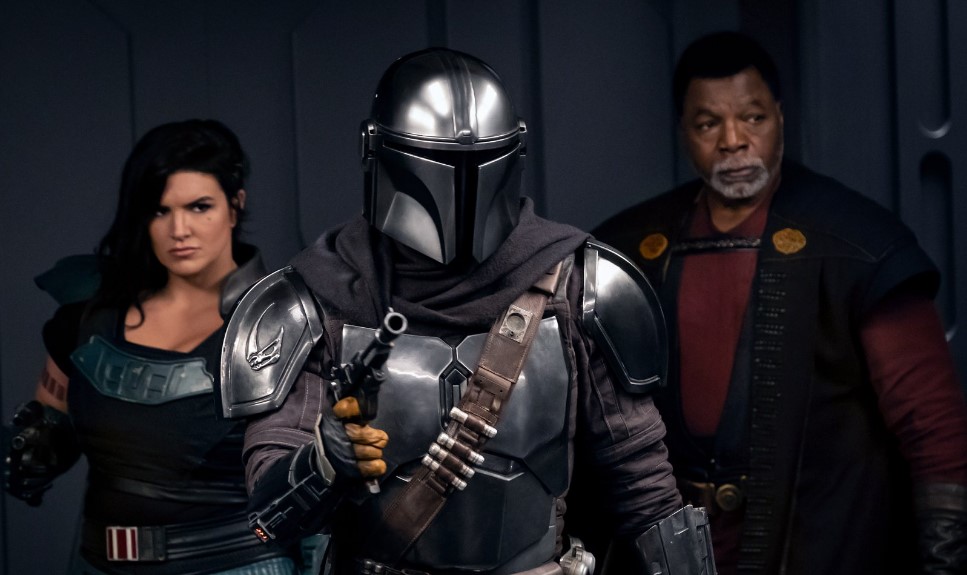 Normal Trans people don't condone bullying says Gina Carano
Carano continued: "I know trans people wouldn't condone this harassment when they hear about the CHILDREN, women & men who have contacted me, thanking me for taking a stand against these bullies because it affected their mental health to the point of near suicide at times. Ya. That's happening. So I dunno.. beep/bop/boop seemed light of all the hate," she said.
Gina Carano also reveals she spoke with castmate Pedro Pascal about the situation.
"Yes, Pedro & I spoke & he helped me understand why people were putting them in their bios. I didn't know before but I do now. I won't be putting them in my bio but good for all you who choose to. I stand against bullying, especially the most vulnerable & freedom to choose," said Carano.
Regarding Rosario Dawson, back in October saw claims that Dawson, the boyfriend of former Democratic presidential candidate Cory Booker, and her family attacked a transgender employee in Los Angeles.
Yes, Pedro & I spoke & he helped me understand why people were putting them in their bios. I didn't know before but I do now. I won't be putting them in my bio but good for all you who choose to. I stand against bullying, especially the most vulnerable & freedom to choose. —

— Gina Carano boop/bop/beep (@ginacarano) September 12, 2020