Thursday saw the news that Hayden Christensen is returning to Star Wars as he is set to play Darth Vader in the Obi-Wan Kenobi series that starts filming next year.
Lucasfilm president Kathleen Kennedy announced the news during the Disney Investor Day presentation which showed off footage of director Deborah Chow and star Ewan McGregor which fans didn't get to see as the video was made private and only shown to investors and the press.
Details on the video have now come out which includes Chow offering a premise for the show: "Just being a Jedi, it's not safe."
Obviously, as Hayden Christensen returns as Darth Vader, it will pit the former padawan against his master, in what Kennedy calls "the rematch of the century."
Ewan McGregor also confirms the two will battle it out.
"The most beautiful thing of all [about the series] is that it's brought me back together with Hayden," said McGregor adding there will be "another swing at each other" before the end of the series.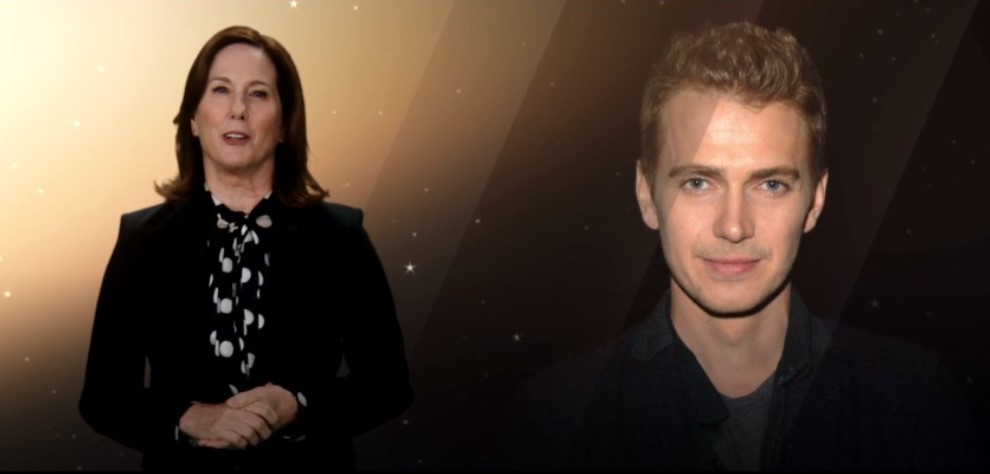 Will Hayden Christensen suit up and voice Darth Vader?
With Hayden Christensen playing Darth Vader, a lot of questions remain as does it mean Christensen will suit up as Darth Vader?
The last we see of Anakin was in Revenge of the Sith when Obi-Wan got the "high ground" and literally cut down Anakin who was found and saved by the Emperor only to get transformed into Darth Vader.
It seems likely that Hayden Christensen will indeed suit up as Darth Vader, but we'll still get to see his face when he takes his mask off, such as in the medidation chamber.
THR also questions if Darth Vader's voice will be provided by James Earl Jones and says it is unknown at this time, but maybe Hayden Christensen will also provide the voice?
(via THR)