According to new analytics data, the ratings for the Star Wars series, Andor, on Disney Plus look to be in the gutter and are much worse than that of The Book of Boba Fett.
While Disney never releases specific numbers (which should tell you everything) and Samba TV has even stopped reporting data (for some reason) since it last reported numbers for Amazon's Rings of Power, Parrot Analytics has released a chart of audience demand where Andor is at the very bottom.
Parrot Analytics describes itself as the "leading global audience demand analytics across TV, Movies and Talent."
Brandon Katz, an industry strategist at Parrot Analytics who has also written for The Wrap and The Observer, posted a "Daily Demand" chart on Twitter that charts The Mandalorian Season 1 and 2, The Book of Boba Fett Season 1, and the first season episodes to date of Andor.
As you can see below, Andor is nowhere near any of the other Star Wars Disney Plus shows and is that blue-purple line at the very bottom.
Update: Katz has deleted the original tweet and now tweeted that the info was incorrect:
Last week I tweeted about Andor's audience demand lagging way behind the other live-action Star Wars shows. While Andor is behind the others at this point in their respective runs, I input the data incorrectly & it's performing much better than the initial tweet showed.

It has hit exceptional demand in several instances. I apologize for the mistake. 100% on me. Will be more careful moving forward (and will be deleting the tweet so as to avoid further confusion).
Original article continues:
I was actually hoping we would get data from Samba TV about Andor as Lucasfilm released the first three episodes on the same day.
I'm betting that similar to Marvel's Hawkeye seeing a huge 200k drop from Episode 1 to Episode 2 which was released on the same day, that Andor would also see a huge drop with its first three episodes.
Again, Samba TV has stopped reporting the number of households that watch various shows for some reason.
Now we only have the Parrot Analytics chart to measure things, and the Nielsen Ratings are weeks behind, but the first three episodes of Andor should be reported by Nielsen at the end of the week.
Bear in mind Nielsen will be measuring ratings for three episodes – not one – as Nielsen reports the number of minutes watched for the week.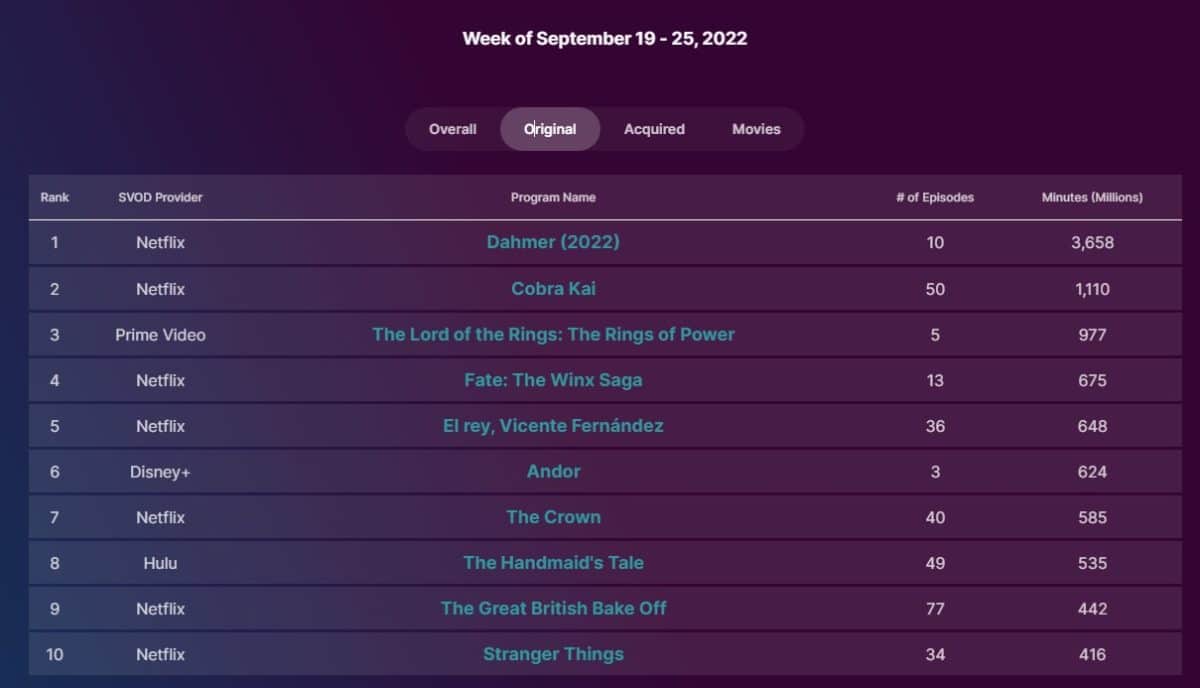 Andor Nielsen ratings are in
Update: The Nielsen ratings are in (see above) and the first three episodes of were watched for a total of 624 minutes for the week of September 19-25.
That is an average of only 208 minutes an episode.
It's probably safe to assume, just like I said, that the first episode was watched the most followed by a decline in episodes 2 and 3, again similar to what happened with Marvel's Hawkeye.
The good news is that, for comparison, the first four episodes of The Book Of Boba Fett were viewed for 580 minutes, so Andor is performing better.
However, Andor did see three episodes released right away so it will be interesting to see the ratings in the subsequent weeks, as Boba Fett's episodes were released weekly.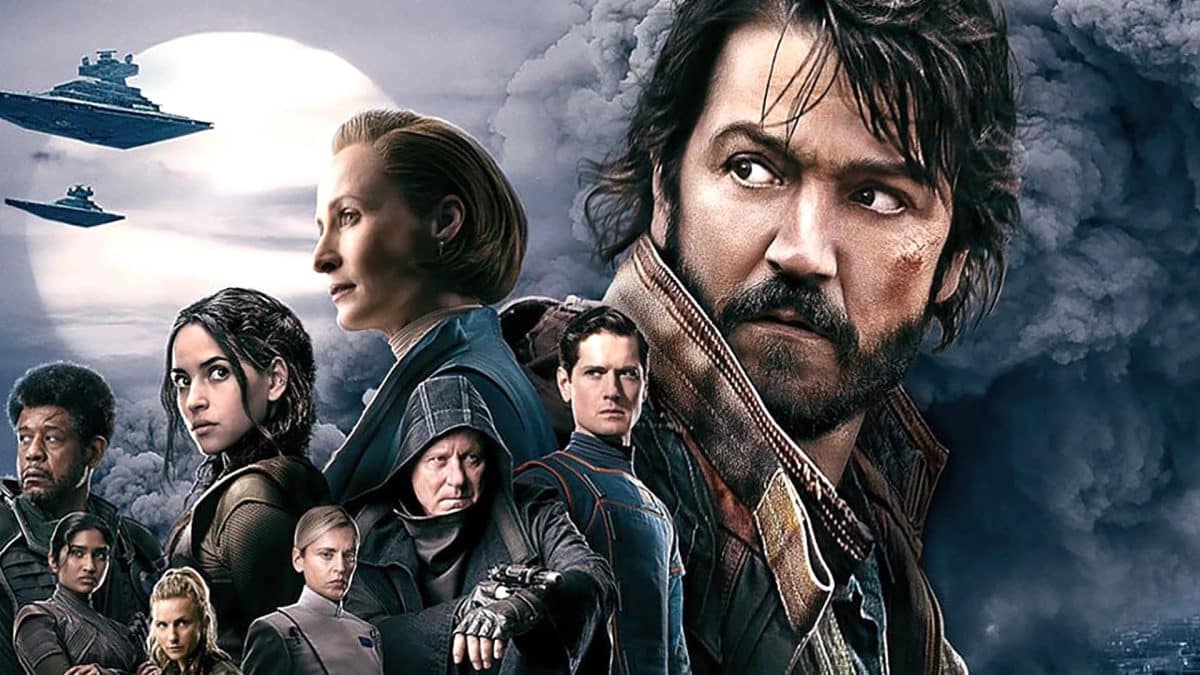 Don't give up on Andor
I will say that Andor started off with a big-time slow start and the first three episodes didn't impress me all that much, but I have since changed my tune as Andor has been really, really good as of late.
Andor is intellectual science-fiction at its best as Tony Gilroy and his brother, Dan Gilroy, are really doing an excellent job with the series.
Episode 6 finally had some big payoff and was a really cool episode.
Episode 7 is out this week, another really good one; Episodes 8, 9, and 10 are another story arc, and Episodes 11 and 12 make up the finale.
So if you gave up on Andor, I suggest you give it another try.