I'm running out of fingers in regards to how many times I have been right about Disney Star Wars, but the latest is that the domestic box office for The Rise of Skywalker will be less than stellar.
While sure, the flick might make a billion overall, its domestic haul (and worldwide gross) won't come close to The Force Awakens, will come nowhere near The Last Jedi, and now it's learned The Rise of Skywalker box office will trail Rogue One.
Forbes goes over some of the stats, noting Skywalker "will almost certainly end up below the $532 million domestic total of Rogue One: A Star Wars Story."
Skywalker's domestic gross is currently at $463 million.
The Force Awakens had a domestic cume of near a billion dollars, with The Last Jedi coming in at over $620 million.
It's also learned that the box office for Skywalker plummetted 40% from Tuesday to Wednesday and a whopping 86% from last Wednesday compared to this past Wednesday.
Skywalker is also expected to be passed by 1917 this weekend for the #1 movie.
As a result of The Last Jedi and Solo performing so badly (and Skywalker), Disney has placed its Star Wars films on hiatus, just like I said they were going to do; the Game of Thrones showrunners just bailed, and it's thought Rian Johnson won't be back to helm his new Star Wars trilogy.
It's even said the Star Wars movies will get new leadership under the creators of the Disney Plus series, The Mandalorian, with Jon Favreau and Dave Filoni.
Rumors offer the potential new direction for Disney Star Wars may include an animated Mark Hamill Jedi series and more.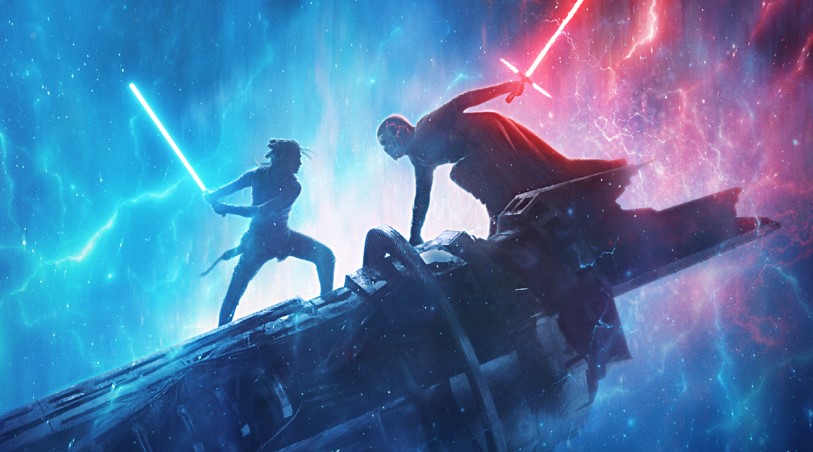 Star Wars: The Rise of Skywalker box office:
DOMESTIC: $460,945,094
INTERNATIONAL: $485,000,000
WORLDWIDE: $945,945,094
Weekend:
Dec 20-22: $177,383,864
Dec 27-29: $72,389,590 -59.2%
Jan 3-5: $34,524,815 -52.3%