Marvel and Disney+ announce the Stan Lee documentary is coming to the streaming service and will be released on June 16, a few days before the release of Secret Invasion.
"100 years of dreaming. 100 years of creating. 100 years of Stan Lee," states the video description. Watch a teaser below released in December and check out the new poster.
The Stan Lee documentary, Marvel's first original documentary, will first premiere at the Tribeca Film Festival by Tribeca alumnus David Gelb in June and then makes its way to Disney+.
Celebrate 100 years of Stan Lee.

Stan Lee, an Original documentary, will debut at the 2023 Tribeca Film Festival and is streaming June 16 on @DisneyPlus. #StanLee100 #Tribeca2023 pic.twitter.com/KOaVagb22q

— Marvel Entertainment (@Marvel) April 18, 2023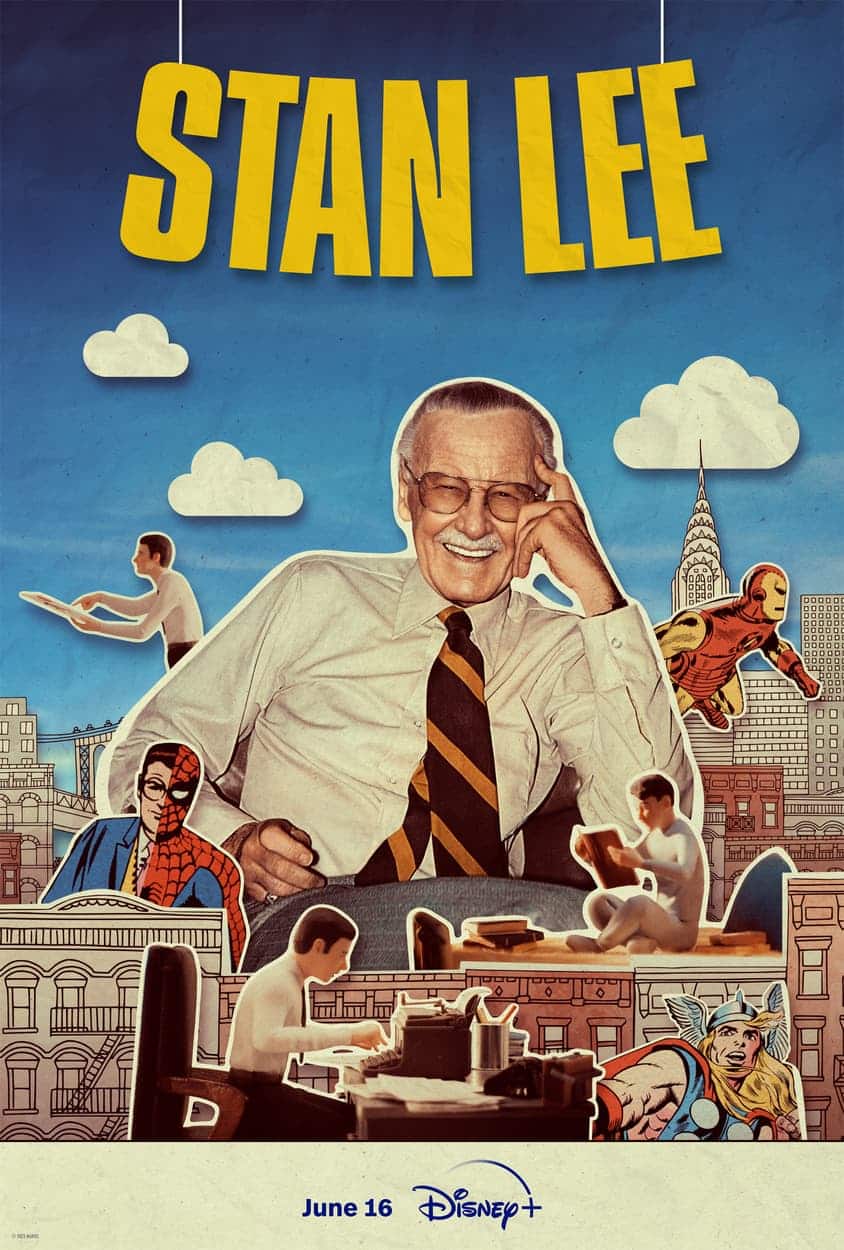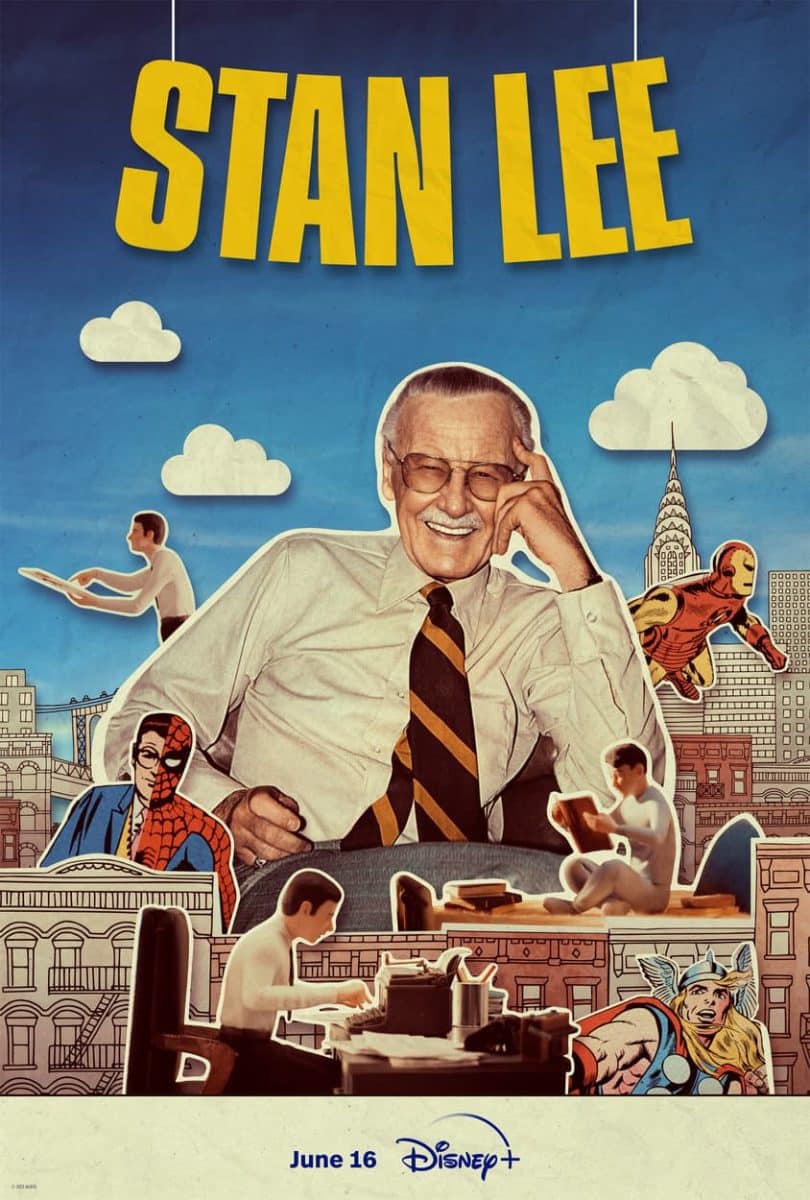 Stan Lee the Marvel legend
Stan Lee would have been 100 years old last Dec. 18th and recently passed in 2018 at the age of 95 and is responsible for creating Marvel characters including Spider-Man, Fantastic Four, Iron Man, Black Panther, The Incredible Hulk, X-Men, Thor, Silver Surfer, Ant-Man, Nick Fury, The Avengers and hundreds more.
I can recall first meeting Stan Lee back at the 2011 New York Comic-Con as I was asked to do an interview with Stan Lee on the floor of the NYCC for a comic he produced, Romeo and Juliet: The War.
When I arrived on the floor to do the interview, the place was unbelievably packed with fans. There were actually so many fans trying to get a look at the legend that the New York City Fire Marshalls showed up and threatened to shut it down. The PR guy spotted me and I quickly took my spot ahead of the line and sure enough, got a couple of minutes to chat with "The Man."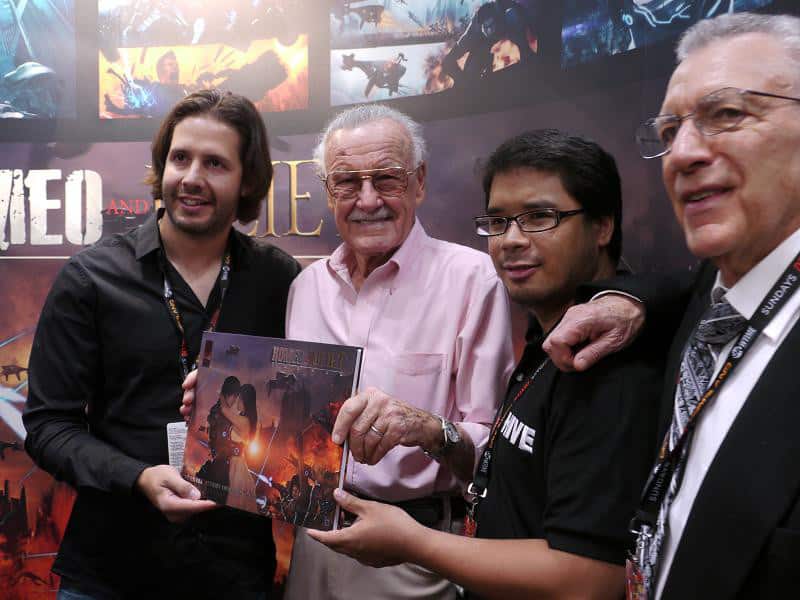 Stan Lee was just as friendly as you would expect, and wow did he know how to work the crowd. He was a pure showman. I asked my questions, and Stan Lee even noticed the Cosmic Book News logo on my shirt and said how, yes, the Romeo and Juliet: The War comic is cosmic and that a sequel could be possible. Off I went, as I just scored the interview of a lifetime. I quickly checked my phone to make sure I had the recording, and my phone felt like pure gold in my hand.
The 2016 New York Comic-Con would be the final time I would meet Stan Lee not once, but twice. The first was for a photograph session and then when I was walking around the floor, I spotted Stan Lee gain and managed to snap a quick photo. He was at a booth with his entourage and seemed to be having a great time. Marvel hasn't been the same since.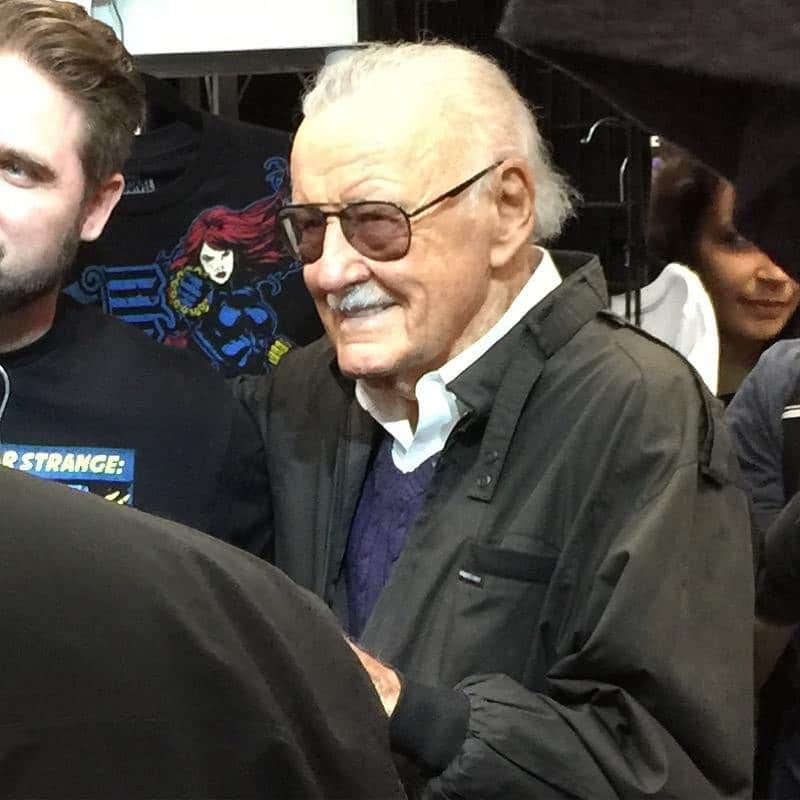 Watch the teaser: