Legendary comic book creator Steve Ditko has passed away at the age of 90.
Ditko co-created the likes of Spider-Man, Doctor Strange, Blue Beetle, Captain Atom and more.
It's reported the New York Police Department found Steve Ditko unresponsive in his Manhattan studio apartment on June 29 when a social worker hadn't heard from him in a while and went to the home to check on him. The cause of death is listed as as arteriosclerotic and hypertensive cardiovascular disease, meaning a heart attack brought on by clogged arteries.
News of Steve Ditko passing is only being reported now by the press as the comic book creator was known for being a recluse, shunning the limelight and turning down interview requests. It's said Ditko had never married and had no children.
Ditko had nothing to do with any of the Spider-Man movies' promotions, and Marvel didn't approach Ditko about the Doctor Strange movie, though director Scott Derrickson did note he had hoped Ditko had seen the movie as he felt they paid proper homage to his work.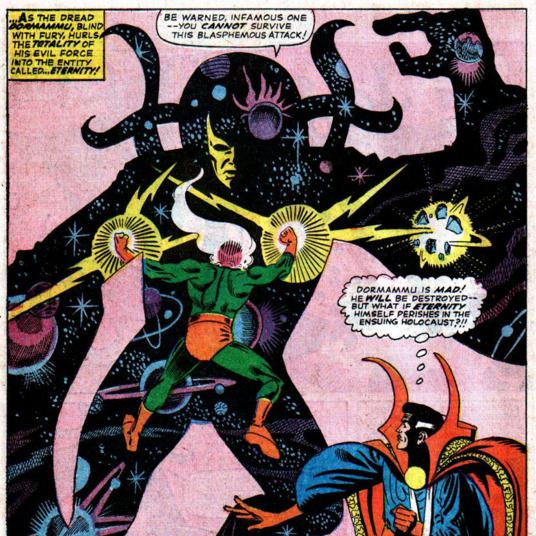 In 1961, Steve Ditko helped to create Spider-Man following Stan Lee having first gone to Jack Kiry to create a new "ordinary teen" superhero, but Lee didn't like Kirby's designs. Steve Ditko is credited with creating Spider-Man's costume, web gimmick on wrist and the spider signal. Then in 1963, Steve Ditko co-created Doctor Strange in Strange Tales #110.
Various comic book and entertainment creators have taken to Twitter to express their condolences:
Only a small group of individuals can claim that they have effected and redefined, not just an industry, but popular culture worldwide. Steve Ditko was one of those few who dared to break molds every time his pencil and pen hit a blank sheet of paper.

— JoeQuesada (@JoeQuesada) July 7, 2018
In his lifetime he blessed us with gorgeous art, fantastical stories, heroic characters and a mystical persona worthy of some of his greatest creations. And much like his greatest co-creation, Steve Ditko's legend and influence will outlive us all. https://t.co/5mf4lhCSs0

— JoeQuesada (@JoeQuesada) July 7, 2018
Goodbye Steve Ditko pic.twitter.com/DXAkw8BQIk

— Scott Derrickson (@scottderrickson) July 6, 2018
R.I.P. #SteveDitko. When you think of Ditko think of a guy who didnt play by anyones rules , and didnt bend his ideology to get a paycheck. Ditko was a true "Creator" in every sense of the word.The comics business lost a innovator. I proudly wear his creation as my Twitter avatar pic.twitter.com/nqSEMDpTgy

— Charlton Hero (@Charlton_Hero) July 7, 2018
Steve Ditko was true to his own ideals. He saw things his own way, and he gave us ways of seeing that were unique. Often copied. Never equalled. I know I'm a different person because he was in the world. pic.twitter.com/2GFSA86Btj

— Neil Gaiman (@neilhimself) July 7, 2018
RIP to comic book legend Steve Ditko, beyond influential on countless planes of existence. He never truly profited from his comic creations that have lasted for decades, but his work will never be forgotten. pic.twitter.com/UBZQWpF79i

— edgarwright (@edgarwright) July 7, 2018
Goodbye Steve Ditko pic.twitter.com/DXAkw8BQIk

— Scott Derrickson (@scottderrickson) July 6, 2018