Sony reveals the box art for the upcoming Spider-Man PS5 video game featuring Miles Morales.
"A quick update for our fans — here's your first look at the box art for PS5 games you'll be seeing on store shelves this holiday, starring Marvel Super Hero Miles Morales," teases the Playstation blog.
The box art features a look at Miles Morales in his Spider-Man costume using his bio-electric powers.
The game will be available this Holiday seasons from Insomniac Games.
Spider-Man PS5 box art: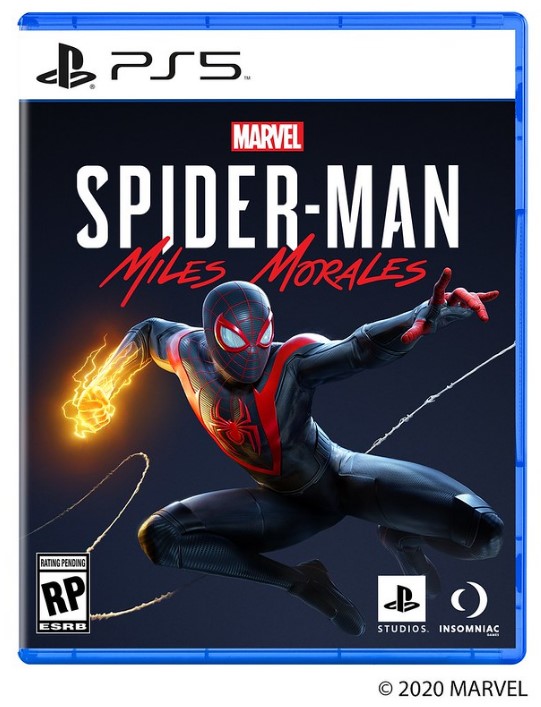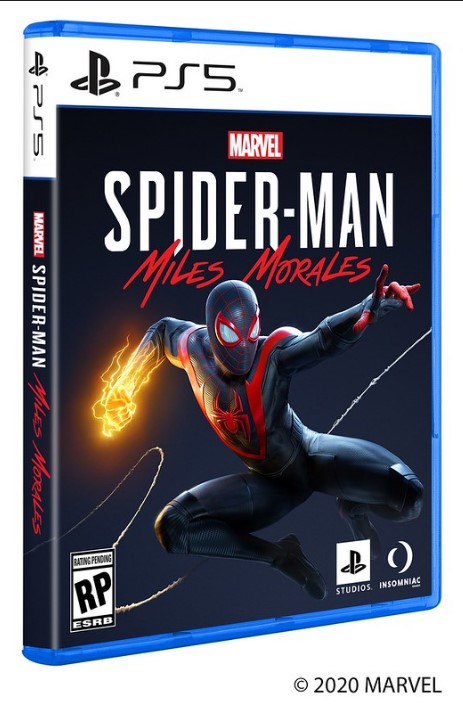 Description:
The latest adventure in the Spider-Man universe will build on and expand Marvel's Spider-Man through an all-new story. Players will experience the rise of Miles Morales as he masters new powers to become his own Spider-Man. With PS5's ultra-fast SSD, players can near-instantaneously fast-travel across Marvel's New York City, or feel the tension of each one of Miles's web-swings, punches, web shots, and venom blasts with the DualSense wireless controller's haptic feedback. Highly-detailed character models and enhanced visuals across the game intensify the story of Miles Morales as he faces great, new challenges while learning to be his own Spider-Man.
Marvel's Spider-Man: Miles Morales Announcement Trailer | PS5: