Check out the Spider-Man PS4 E3 trailer below!
Marvel's Spider-Man features your favorite web-slinger in a story unlike any before it. Now a seasoned Super Hero, Peter Parker has been busy keeping crime off the streets as Spider-Man. Just as he's ready to focus on life as Peter, a new villain threatens New York City. Faced with overwhelming odds and higher stakes, Spider-Man must rise up and be greater.
Sony Interactive Entertainment, Marvel and Insomniac Games present Marvel's Spider-Man exclusively for PlayStation 4.
The game gets released Friday, September 7, 2018 and is now available for pre-order.
The standard edition of the Spider-Man PS4 video game will be available at retail and digitally for $59.99.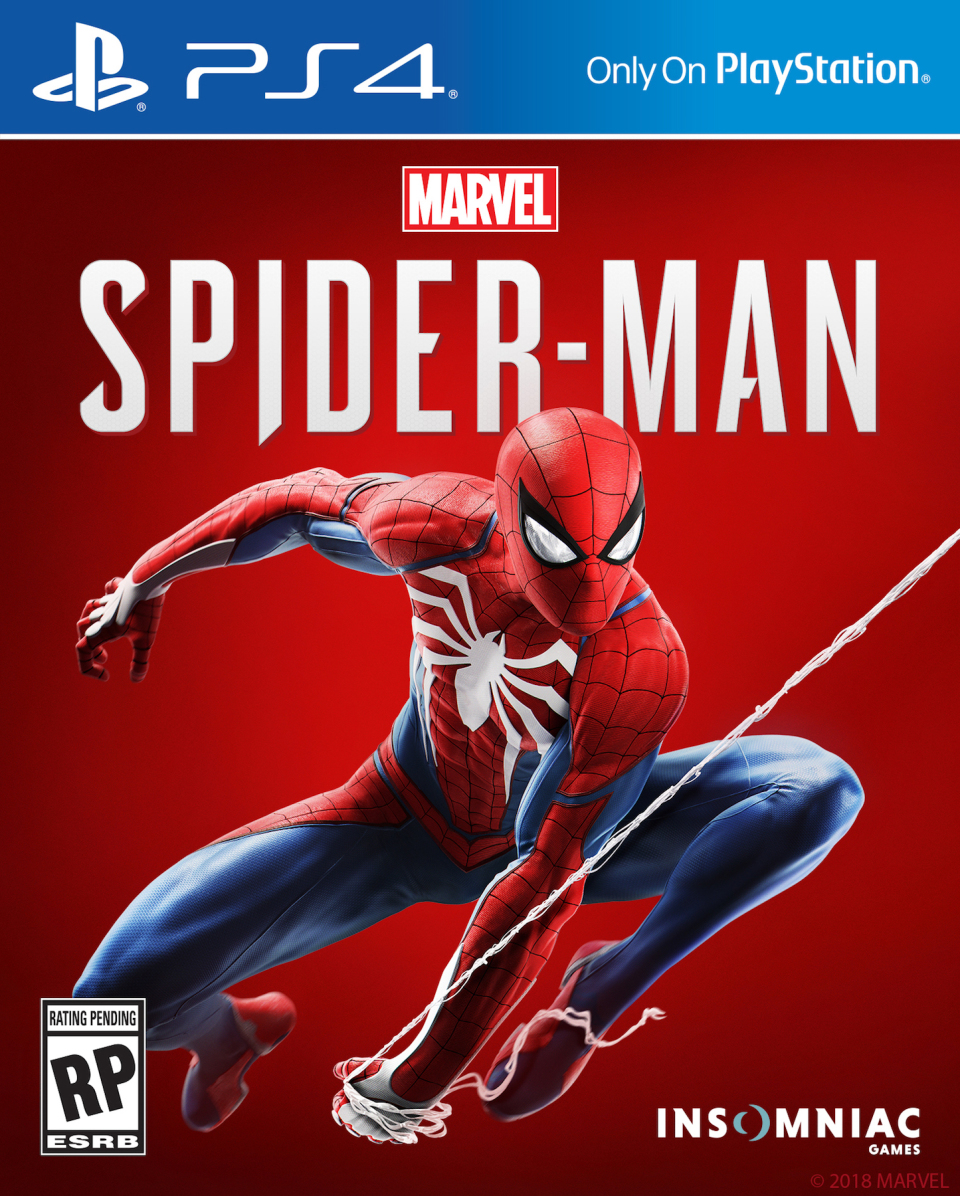 The game will also feature a Digital Deluxe Edition ($79.99) which will include a copy of the game as well as new story chapters with the post-launch DLC series "The City That Never Sleeps." Marvel will be supporting the game post-launch with three new chapters featuring new missions, characters, Spider-Man suits and villains. Meanwhile, if you pre-order the Digital Deluxe Edition, you'll also receive by mail this limited edition collectible FiGPiN featuring Spider-Man in the iconic pose from the box cover art.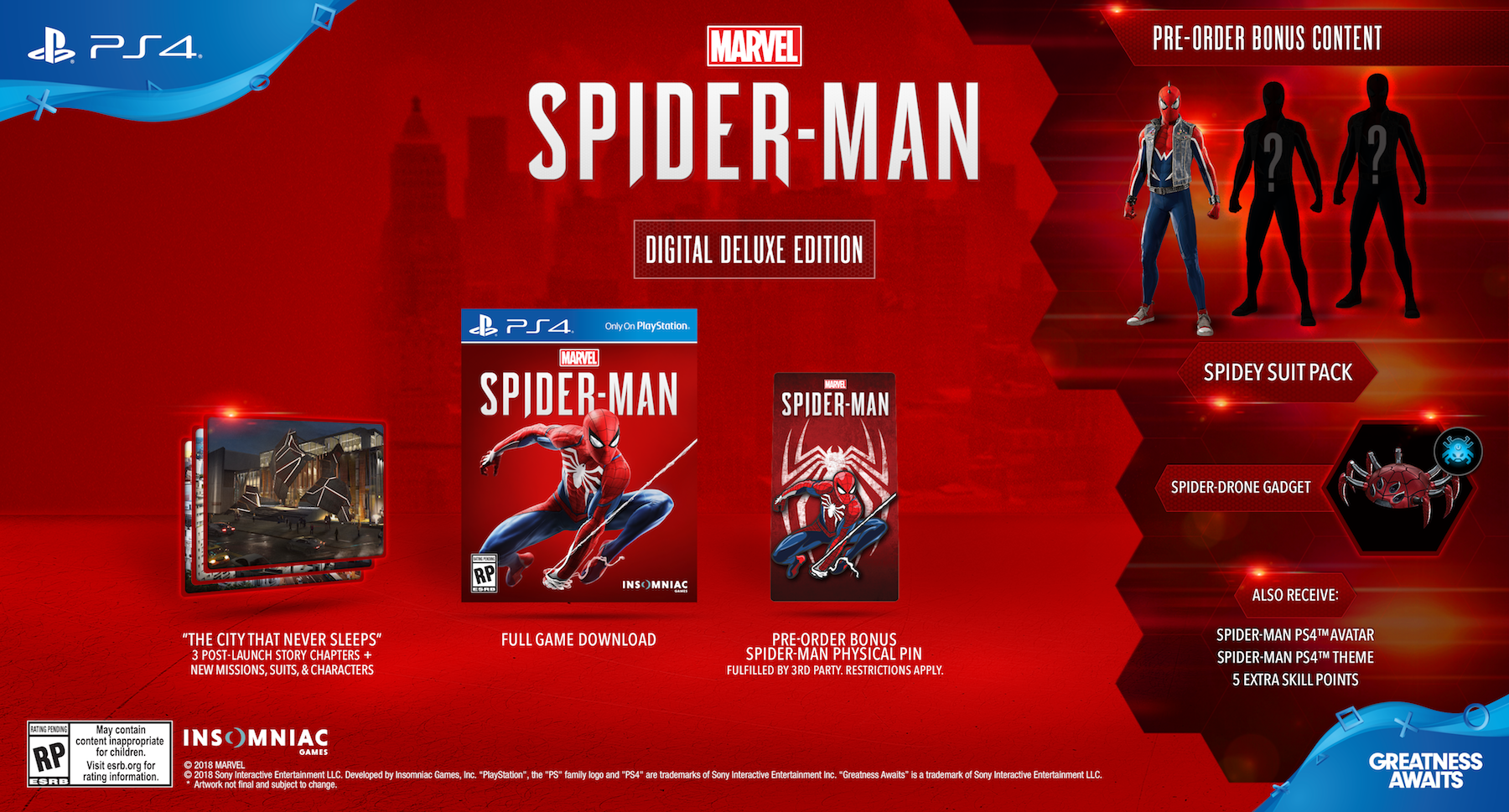 A Spider-Man PS4 Collector's Edition ($149.99) is also being released, which includes all of the content from the Digital Deluxe Edition, as well as a Steelbook case featuring the iconic white spider, a Mini Artbook from Titan Books, and an awesome Marvel's Spider-Man statue by the geniuses at Gentle Giant! The entire Collector's Edition statue is yet to be revealed.
No matter where you buy it, or which Edition you select, if you pre-order you'll get special items. Whether it's a Spidey Suit Pack featuring the fan-favorite Spider-Punk suit from the Spider-Verse comics event (as well as two additional suits to be revealed this summer), the Spider-Drone gadget, a PSN Avatar, an original PS4 theme designed by renowned artist Adi Granov, or extra skill points to unlock your favorite Spider-Man talents sooner – the pre-order bonus is the total package!