More images have been released for Spider-Man: No Way Home featuring a look at the return of Alfred Molina as Doc Ock as he takes on Tom Holland's Spidey.
Empire officially released a still where Doc Ock has Spidey by one of his Octopus suit tentacles, and a subscriber posted pics on Twitter where the article apparently confirms both the Lizard and Sandman, as it's rumored a Multiverse version of the Sinister Six will appear in the flick.
What's also interesting is that marketing is still not using either the Andrew Garfield or the Tobey Maguire versions of Spider-Man, which hopefully holds true until the flick's release in December, as the surprise would be nice to see in the flick, although basically, it's a given, but it would still be cool to see the first look play out in the film.
The issue of Empire Magazine goes on sale this week:
Ready for some multiversal madness? Empire speaks to No Way Home stars Tom Holland, Zendaya and Benedict Cumberbatch, director Jon Watts, Marvel boss Kevin Feige and producer Amy Pascal about Spider-Man's epic next adventure – from the return of Alfred Molina's Doc Ock, to those internet-consuming rumours, and the end of Holland's Spidey-contract.
Spider-Man: No Way Home swings into theaters on Dec. 17 directed by Jon Watts and also star JacobBatalon, and Jon Favreau, with Marisa Tomei.
Synopsis: For the first time in the cinematic history of Spider-Man, our friendly neighborhood hero is unmasked and no longer able to separate his normal life from the high-stakes of being a Super Hero. When he asks for help from Doctor Strange the stakes become even more dangerous, forcing him to discover what it truly means to be Spider-Man.
Spider-Man: No Way Home images: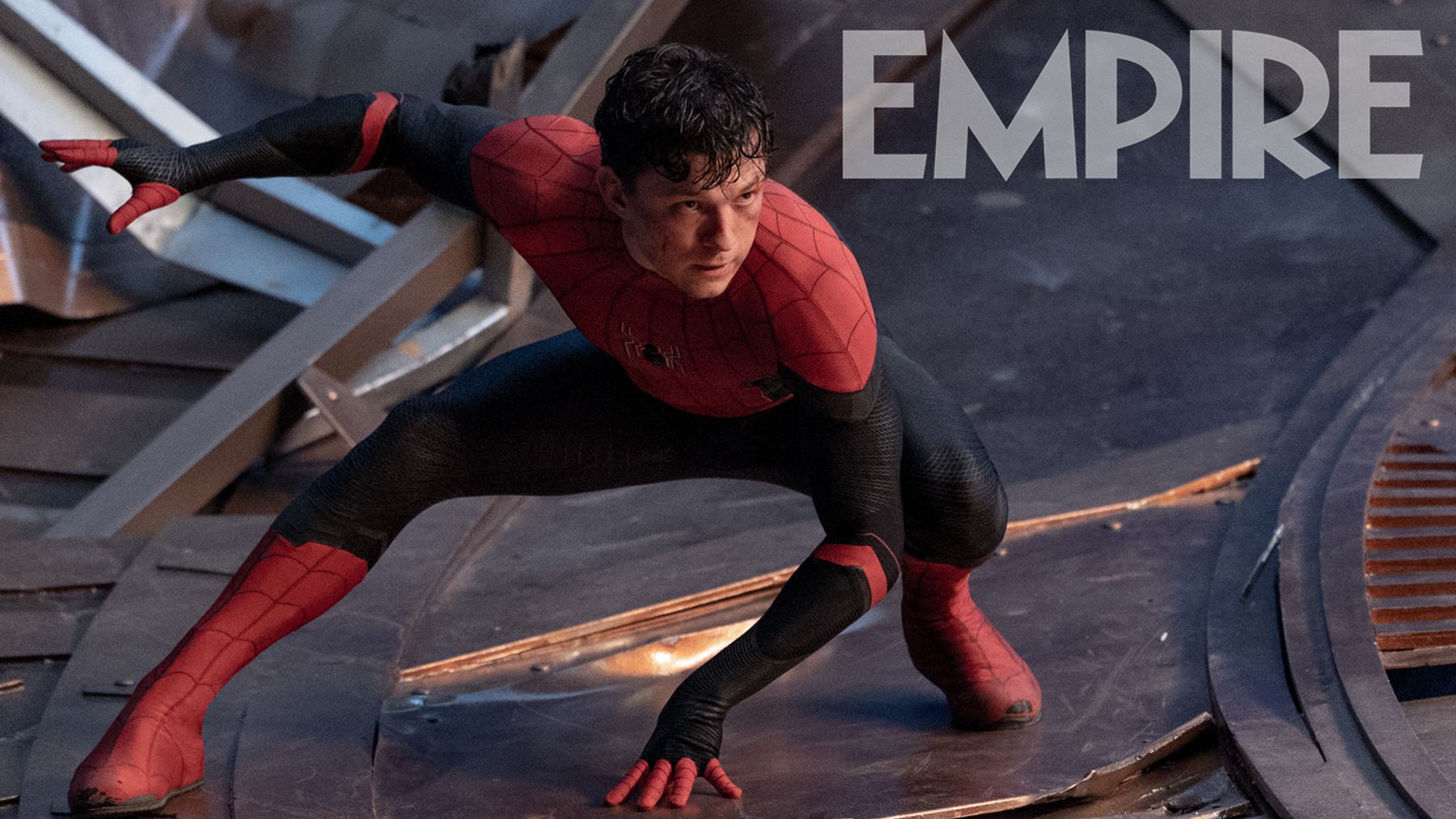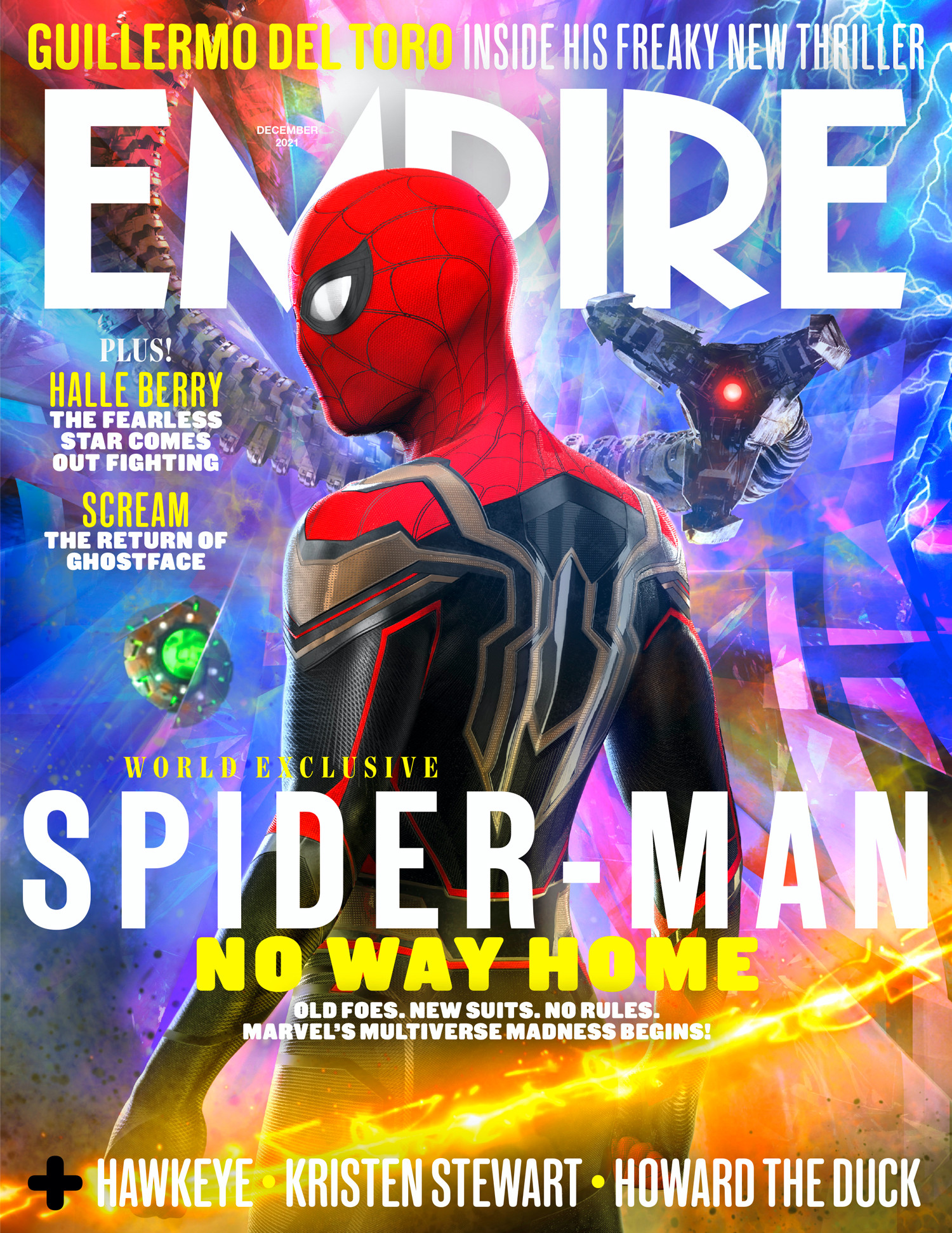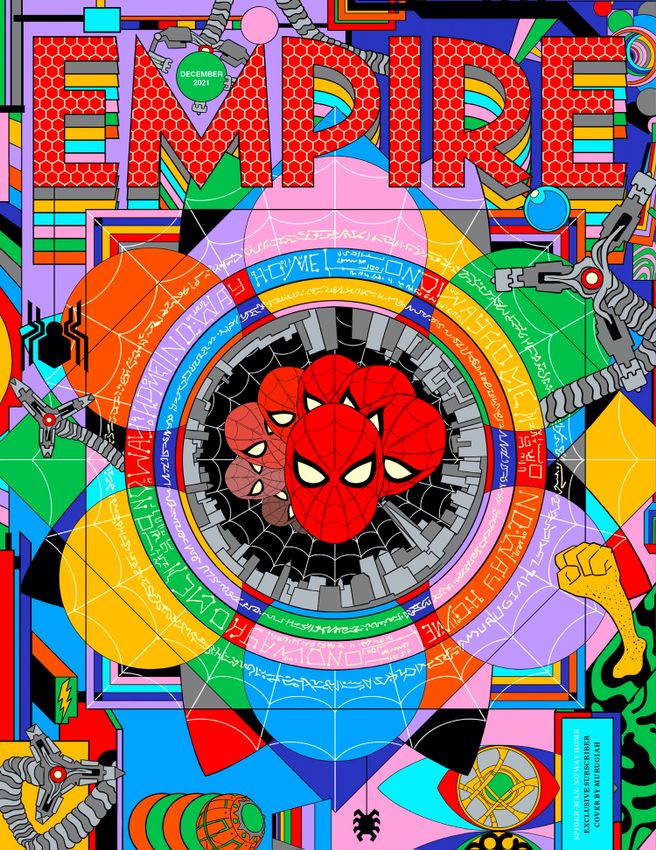 (via Empire)