Sony Pictures has announced the Spider-Man: No Way Home Digital and Blu-Ray release for the film.
The flick will get first released digitally on March 22 followed by the Blu-Ray on April 12.
Sony released a "Special Features Preview" and a look behind-the-scenes at all three versions of Spider-Man, played by Tobey Maguire, Andrew Garfield, and Tom Holland.
"Get more Spidey, more villains, and more fun with over 80 minutes of new and behind-the-scenes content!" teases the video description.
Check out the official info below and the box art including the bonus features.
Spider-Man: No Way Home is directed by Jon Watts and also stars Zendaya, Benedict Cumberbatch, Jacob Batalon, Jon Favreau, and Marisa Tomei.
The film has grossed over $1.832 billion at the box office.
For the first time in the cinematic history of Spider-Man, our friendly neighborhood hero's identity is revealed, bringing his Super Hero responsibilities into conflict with his normal life and putting those he cares about most at risk. When he enlists Doctor Strange's help to restore his secret, the spell tears a hole in their world, releasing the most powerful villains who've ever fought a Spider-Man in any universe. Now, Peter will have to overcome his greatest challenge yet, which will not only forever alter his own future but the future of the Multiverse.
Spider-Man: No Way Home Special Features Preview:
Tobey Maguire, Andrew Garfield, and Tom Holland: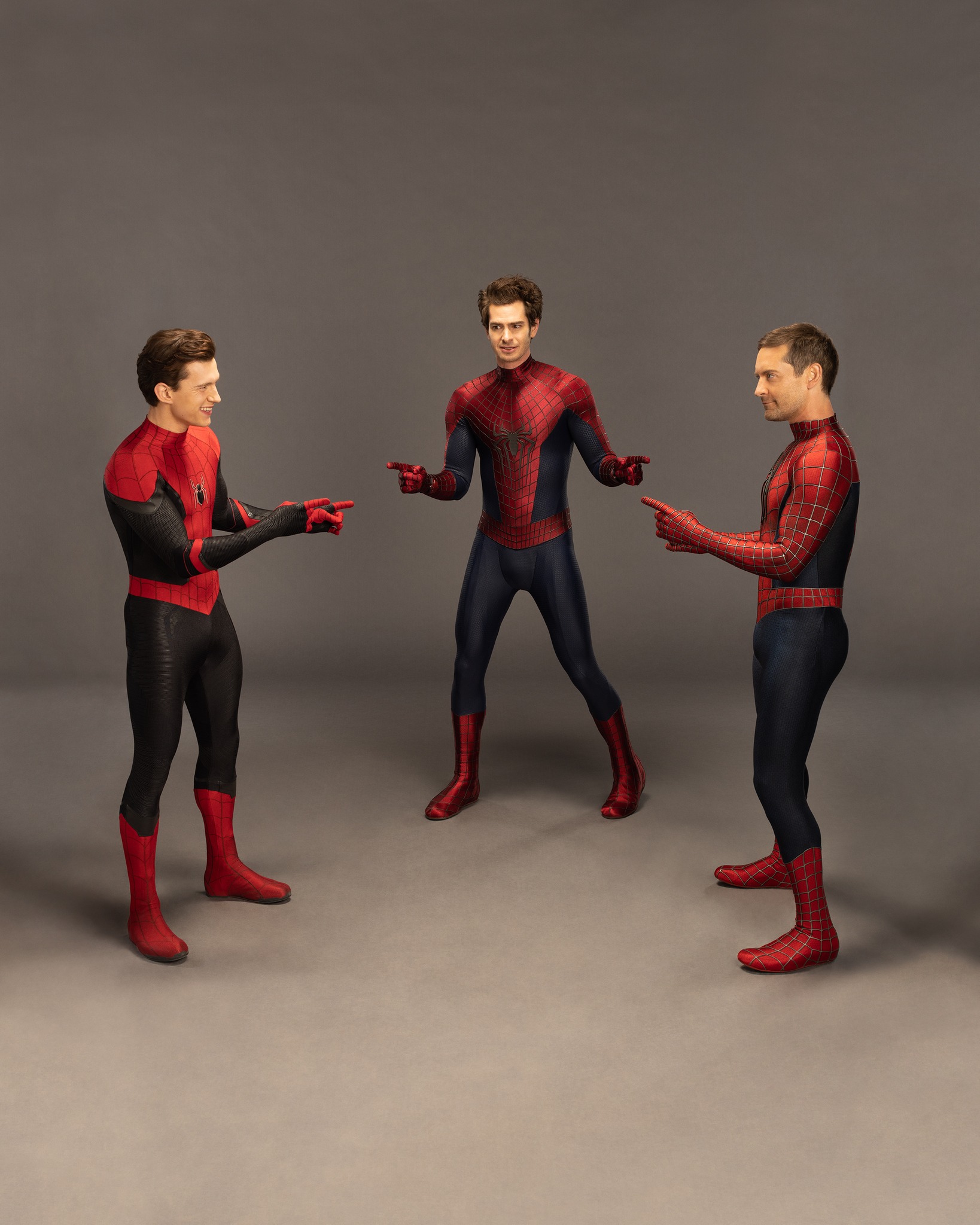 Spider-Man: No Way Home box art: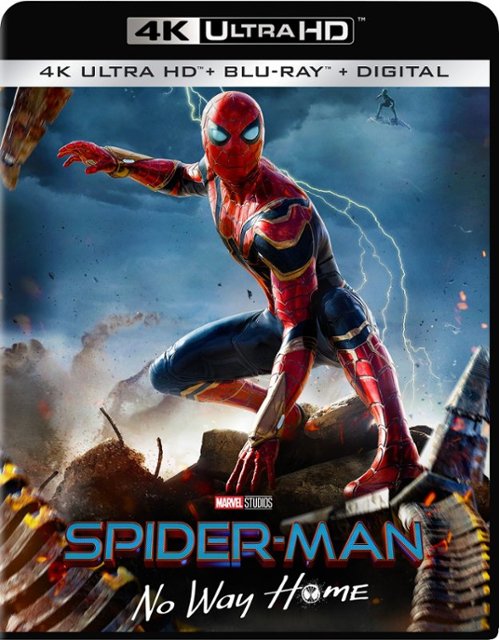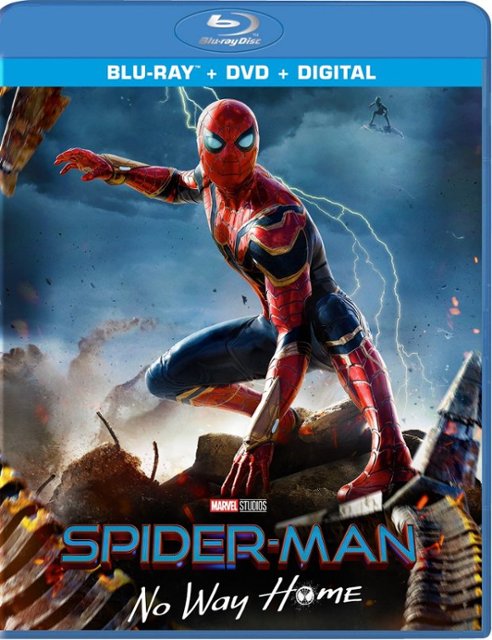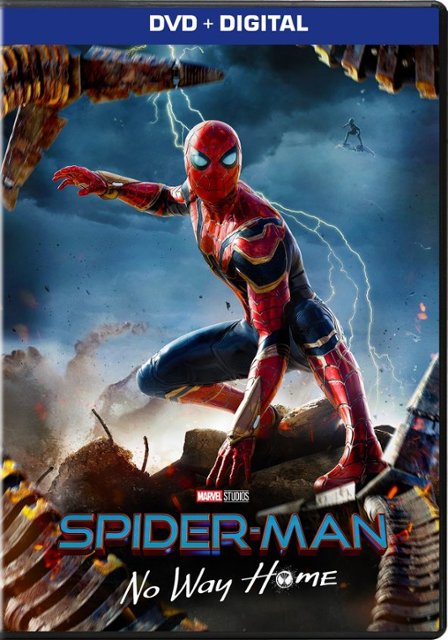 THE RECORD-SHATTERING PHENOMENON COMES HOME WITH A GLOBAL HOME ENTERTAINMENT LAUNCH IN OVER 45 MARKETS
TOM HOLLAND, ZENDAYA, BENEDICT CUMBERBATCH STAR IN THE WORLDWIDE BOX OFFICE HIT
SWINGING TO DIGITAL MARCH 22
AND ON 4K ULTRA HD™, BLU-RAY™ AND DVD APRIL 12
DISCOVER OVER 80 MINUTES OF AMAZING EXTRAS INCLUDING BLOOPERS, BEHIND-THE-SCENES MOMENTS WITH YOUR FAVORITE HEROES AND VILLAINS, AND MORE IMMERSIVE FEATURETTES.
PLUS UNCOVER EVERY INCREDIBLE EASTER EGG!
BONUS MATERIALS
4K ULTRA HD, BLU-RAY™, AND DIGITAL
Bloopers & Gag Reel
Alternate Reality Easter Eggs
7 Behind the Scenes Featurettes
Action Choreography Across the Multiverse
A Multiverse of Miscreants
A Spectacular Spider-Journey with Tom Holland
Enter Strange
Graduation Day
Realities Collide, Spiders Unite
Weaving Jon Watt's Web
2 Special Panels:
The Sinister Summit – Villains Panel: Willem Dafoe, Alfred Molina, and Jamie Foxx sit down for a roundtable discussion of their sinister characters.
A Meeting of the Spiders – Heroes Panel: The Heroic Spider heroes sit down for a roundtable discussion on Peter, Stunts, and skintight suits.
3 Stories From The Daily Bugle
Spider-Menace Strikes Again
Spider Sycophant
Web of Lies
2 Stunt Scenes Previsualization
Apartment Fight
Shield Fight
DVD
2 Behind the Scenes Featurettes
A Spectacular Spider-Journey with Tom Holland
Graduation Day
CAST AND CREW
Directed By: Jon Watts
Written By: Chris McKenna & Erik Sommers
Produced By: Kevin Feige, Amy Pascal
Executive Producers: Louis D'Esposito, Victoria Alonso, JoAnn Perritano, Rachel O'Connor, Avi Arad, Matt Tolmach
Cast: Tom Holland, Zendaya, Benedict Cumberbatch, Jacob Batalon, Jon Favreau, with Marisa Tomei
SPECS
Runtime: Approx. 148 minutes
Rating: PG-13: Sequences of action/violence, some language and brief suggestive comments
4K UHD: Feature: 2160p Ultra High Definition / 2.39:1 • English Dolby Atmos (Dolby TrueHD 7.1 compatible), French (Doublé au Québec), Spanish, English & French (Doublé au Québec) – Audio Description Tracks 5.1 Dolby Digital
Blu-ray™: Feature: 1080p High Definition / 2.39:1 • Audio: English 5.1 DTS-HD MA, French (Doublé au Québec), Spanish, English & French (Doublé au Québec) – Audio Description Tracks 5.1 Dolby Digital
DVD: Feature: 2.39:1 Anamorphic Widescreen • Audio: English, French (Doublé au Québec), Spanish 5.1 Dolby Digital, English & French (Doublé au Québec) – Audio Description Tracks Dolby Surround