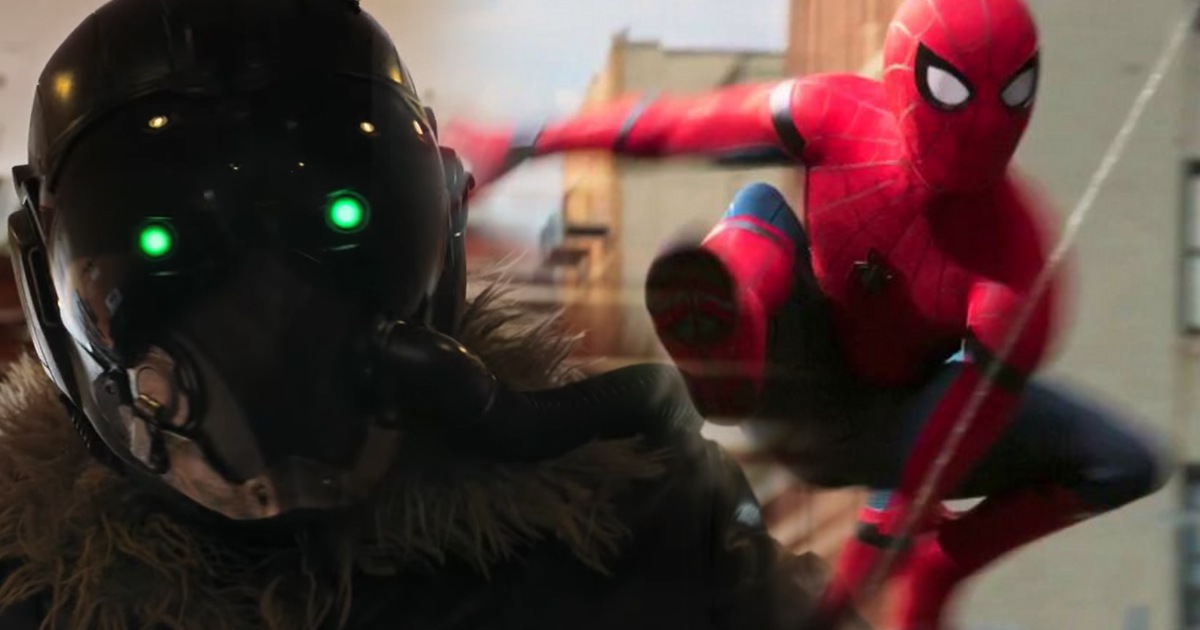 Brand promotions for Spider-Man: Homecoming appear to kick off in May.
A user on Twitter tweeted a Spider-Man: Homecoming promo pic of a Post cereals promotion which sees Spider-Man and Vulture grace the box art of Honey Bunches of Oats, Honeycomb and Shreddies.
In addition, the cereals, which look to be coming to Canada only, will include codes to redeem a special Spider-Man Post cereal digital comic book from Marvel.
Marvel has Guardians of the Galaxy 2 premiering May 5th, so the possibility of Spider-Man: Homecoming related promotions following GoTG 2 makes sense.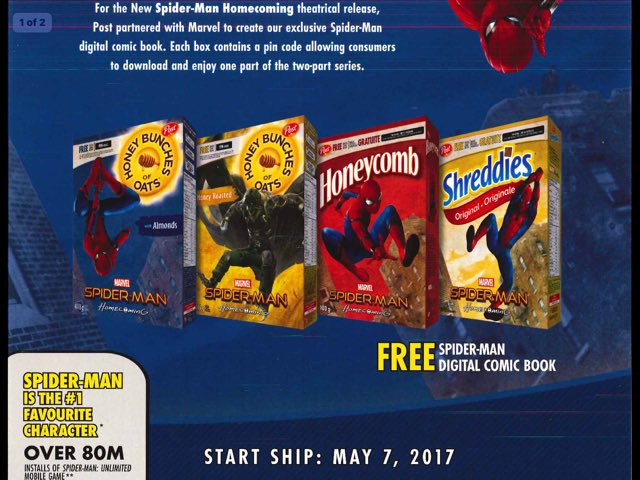 Spider-Man: Homecoming has a July 7, 2017 release directed by Jon Watts starring Tom Holland, Zendaya, Michael Keaton, Donald Glover, Jacob Batalon, Laura Harrier, Tony Revolori, Tyne Daly, Bokeem Woodbine, with Marisa Tomei, and Robert Downey Jr. 
A young Peter Parker/Spider-Man (Tom Holland), who made his sensational debut in Captain America: Civil War, begins to navigate his newfound identity as the web-slinging super hero in Spider-Man: Homecoming.  Thrilled by his experience with the Avengers, Peter returns home, where he lives with his Aunt May (Marisa Tomei), under the watchful eye of his new mentor Tony Stark (Robert Downey, Jr.). Peter tries to fall back into his normal daily routine – distracted by thoughts of proving himself to be more than just your friendly neighborhood Spider-Man – but when the Vulture (Michael Keaton) emerges as a new villain, everything that Peter holds most important will be threatened.
Tags: